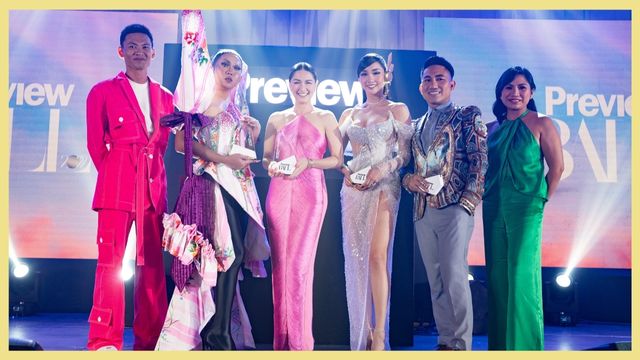 Following its 27 years of influence in the Philippine creative industry, Preview ushered in a new era of fashion and art defined by inclusivity, diversity, and creativity at the #PreviewBall2022 held on August 31, 2022, at the Blue Leaf Cosmopolitan in Bridgetowne Destination Estate by Robinsons Land.
The successful event, which was graced by celebrities such as Marian Rivera, James Reid, Vice Ganda, Pia Wurtzbach, and Catriona Gray, quickly gained over 24 million views on Tiktok and Facebook, and trended on Twitter with over 70,000 posts in just 24 hours, proving that Preview's message of a more inclusive brand of fashion resonates with the new generation.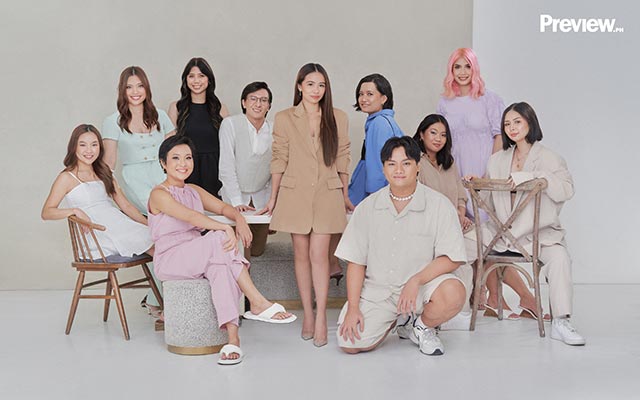 "We're constantly pressured by the society to fit a certain mold. We're expected to adhere by such standards if we wish to be accepted," shares Preview Editor-in-Chief Marj Ramos-Clemente in her speech that highlights the importance of veering away from a culture of exclusion.
ADVERTISEMENT - CONTINUE READING BELOW
"Admittedly, even the fashion world tends to feel intimidating or alienating sometimes. But fashion should be for everyone."
"[Fashion] is not supposed to make you feel small, or make you feel like you don't belong. It should do the exact opposite. In this often cruel world, fashion should be your friend. Fashion should help you celebrate your uniqueness and individuality."
She continues, "It's okay to just be yourself and own all those little quirks and nuances. It's okay to create your own destiny and not follow the path that everyone else seemingly set up for you."
"For a brand like Preview that reaches millions of users every month, most of whom are young girls and boys, to convey a message of kindness and inclusivity to our audience is no longer just a privilege. It is, more importantly, a responsibility."
A video conveying this Preview manifesto defined by inclusivity also debuted at the event, revealing the faces behind the brand's editorials. Watch the video here.
You can also read Marj's full speech here.
The 50 Most Influential
One of the event's highlights is the awarding of Preview's first-ever 50 Most Influential. These personalities are the movers and shakers of local fashion, beauty, and art scenes that have been conscientiously using their respective platforms to advocate for an inclusive and proudly Filipino culture that Preview champions. Among the awardees who attended the event were Marian Rivera, Catriona Gray, James Reid, Kylie Verzosa, Vice Ganda, Michelle Dy, and Pia Wurtzbach. For the complete list of awardees, click this.
Preview's First-Ever Moving Cover
Ever-evolving, Preview introduced another first at the ball, to the delight of Belle Mariano's fans. Championing the digital age, Preview introduced a new execution to its covers in a younger and more up-to-date format: video.
In the moving cover, the September cover girl shares the spotlight with the creative team that usually works behind the lens. It features a glimpse of what goes on during cover shoots, and its unique storytelling ends with a beautiful vignette of Belle Mariano with the Preview masthead. It's definitely a cover meant for the newer content platforms including Tiktok and LED billboards! You can watch the moving cover here.
ADVERTISEMENT - CONTINUE READING BELOW
Watch the #PreviewBall2022 live coverage here.
Visit www.preview.ph and follow @previewph on your favorite social channels!
The Preview Ball 2022 is co-presented by Guess with major sponsors BYS and Avignon Clinic, in partnership with Waveplay Interactive, Careless Music, MONO8 Gallery, La Belle Fete, Bloom, Gary Dacanay, and Randy Lazaro. Special thanks to our official venue partner: Bue Leaf Cosmopolitan in Bridgetowne Destination Estate by Robinsons Land.
Load More Stories