Unlike when it comes to designer shoes and clothes, bags from luxury fashion houses can retain their quality for years (or even decades) with proper care. These expensive totes even hold or increase their value over time. It's no surprise that more and more bag collectors have been more open to buying pre-owned goods, especially with the rise of the internet, where scouring (or browsing for) a designer tote for less is much more convenient.
ADVERTISEMENT - CONTINUE READING BELOW
However, this also means that it's quite easy to get scammed. In fact, even someone with a pair of trained eyes can sometimes find it challenging to distinguish what is real and what is fake. Maia Urrutia, who sells secondhand bags for a living and has been collecting designer totes since '09, reveals: "There are super fake [bags]—they call it 'mirror replicas'—[which] sometimes take me hours or even days to authenticate kasi I also need time to research." 
CONTINUE READING BELOW
Recommended Videos
The owner of local consignment store The Bag Hub shared that she, herself, has been scammed in the past. Fortunately, the bag expert dished a couple of tried-and-tested tips on how to shop smarter—including how to instantly spot fakes. 
About the bag expert 
Maia Urrutia: I started collecting bags in 2009, which is exactly 10 years ago, the same year I started The Bag Hub. I was 23 years old and my first bag was a Balenciaga Caramel Brown Motorcycle Bag in Giant Gold hardware, a gift from my husband. Since then, I've probably handled and scrutinized more than 10,000 bags! I don't do an authentication service for a fee, though. I do it solely for my business.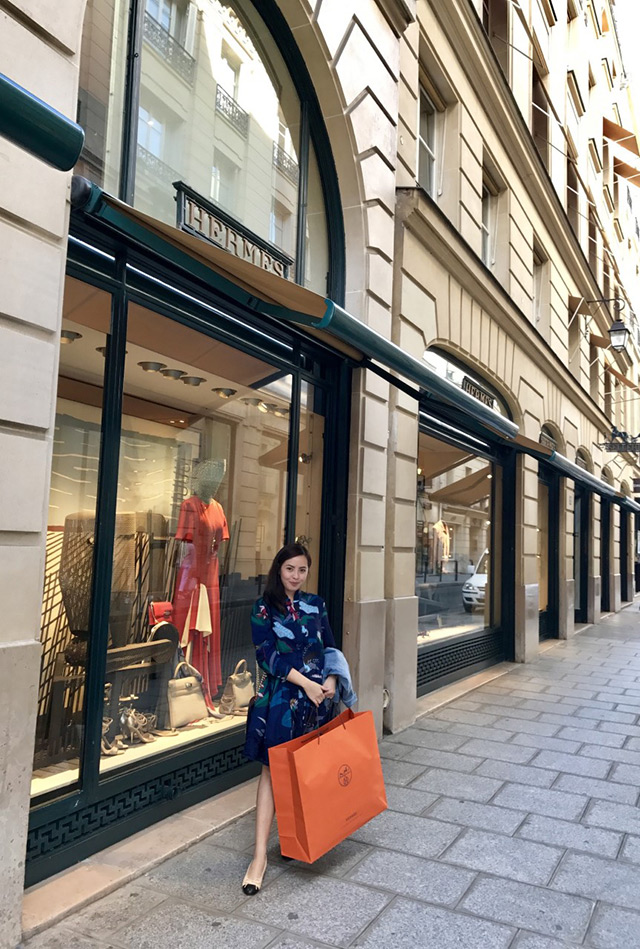 ADVERTISEMENT - CONTINUE READING BELOW
On the most common differences between a fake and a real designer bag and how to spot them:
MU: Generally, all high-end designer bags have a certain overall luxury feel to it. These bags have a well-thought-out design and craftsmanship that all elements complement each other, kaya most of the time, you can easily tell when something is off or fake right away. But I must admit, there are super fake [bags]—they call it 'mirror replicas'—[which] sometimes take me hours or even days to authenticate kasi I also need time to research. I have to be careful kasi mahirap mag bitaw ng word na "fake" basta basta. 
Feel the leather. 
MU: Most of the leather materials used for designer bags should feel smooth and velvety to touch, even if it's the grain [type of leather]. Hindi din dapat coarse or amoy plastic synthetic [yong material.] Kapag ganon, alam mo na agad na fake yung bag.
ADVERTISEMENT - CONTINUE READING BELOW
Pay attention to the labels in the bag and its authentication card. 
MU: There should be consistency with the font, spacing, engraving, and placing of the serial numbers and logo.
Based on my experience, another easy way to check the authenticity of an item is by looking at inclusions like the dust bags and cards, 'cause most replica manufacturers don't bother putting much details to it. There was one bag consigned to me that looked nice and fine at first glance pero pag open and basa ko ng card, wrong grammar yung English. 
ADVERTISEMENT - CONTINUE READING BELOW
Check out the tote's hardware. 
MU: The hardware should be made of high-quality metal and finish (there's also a certain [heavy feel] to it.) For example, if the original design of the bag should have a light or brushed gold hardware, but it looks yellow gold, then that's a tell-tale sign that it could be fake. It's really in the small, fine details.
ADVERTISEMENT - CONTINUE READING BELOW
Do your research. 
MU: The key is in knowing the brand and style of the bag really well. 
On how to tell if an online reseller is legit or not (and the usual red flags to watch out for):
MU: Watch out for terms like "factory overruns" or "VIP giveaway" that [scammers use] to justify the low prices of their items, claiming that the bag is original but did not meet the standards; there is no such thing for high-end designer bags and shoes. I believe that if the quality of a bag didn't meet the standards of the luxury brand, the fashion house will not put it out in the market in the first place. 
Also, always check the reviews of the seller or the consignment site first. It's best to buy from credible and trusted resellers; their bags may be a little more expensive but at least, you will have peace of mind. As much as possible, don't be [impulsive] 'cause it might turn out to be a costly experience for you. Some people kasi are itching to buy right away, especially if they see a seemingly "too good to be true" deal, tapos blinded na sila sa red flags. I know because I've had my fair share of being scammed, too." 
ADVERTISEMENT - CONTINUE READING BELOW
Her biggest advice for Pinays who are shopping for pre-owned bags online: 
MU: As I mentioned earlier, go to reputable resellers because the peace of mind is priceless. Pray for wisdom, discernment, and protection. That's what I always do because, at the end of the day, we won't always be in control, there will always be risks whether in buying or selling [pre-owned goods.] We all want good value for our hard-earned money. 
Ready to buy that dream bag? Here are a few more things to remember before making that big-ticket online purchase: 
Look for quality photos... so you can have a closer look at the details (ex. the bag's handles, inside lining, labels, etc.) As a buyer, you can ask the reseller to send you more pictures of the inside and outside of the handbag, including the wear and tear. If they refuse, there's a good chance that the bag you're buying could be a knockoff.

ADVERTISEMENT - CONTINUE READING BELOW
If possible, check out the real thing in the store. Seeing the designer bag in person will help you better distinguish the fake buys. 
Compare its resale rate with its original retail price. As Maia previously mentioned, be cautious about price drops that seem too good to be true. 
Ask about the return policy. 
Do a little research about the reseller. It pays to check his or her Facebook page. According to a feature published on Smart Parenting about online shopping, if the reseller has only recently created his or her account, or has no posts or Facebook friends, there's a high chance that it could be a scammer. Always trust your instincts, ladies! 
ADVERTISEMENT - CONTINUE READING BELOW
Load More Stories