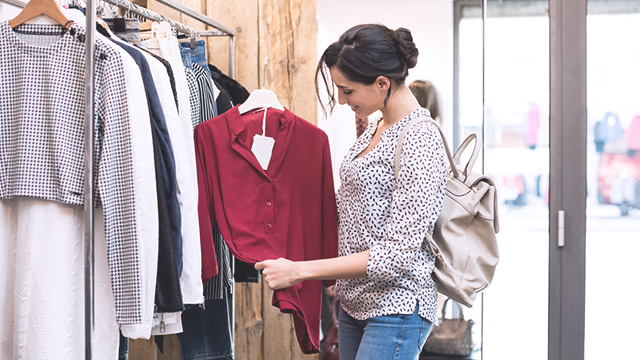 Nowadays, fashion is what you make of it. Print on print? Why not! Denim on denim? Even the most stylish celebs are doing it. And dressing for your age? Don't even get us started on that misconception.
The only common denominator in pulling off any outfit is having the confidence to own your look. That said, there ARE some mistakes that could cause you to look sloppy and unpresentable without you knowing it. Below, a few simple but crucial fashion mistakes to watch out for the next time you need to dress to impress:
ADVERTISEMENT - CONTINUE READING BELOW
CONTINUE READING BELOW
Recommended Videos
Wearing old underwear
Take it from our girl Solenn and know that it's totally up to you if you want to flaunt your underwear as part of your outfit, but make sure it looks good when you do. Don't wear your three-year old bra with frayed straps if you're wearing spaghetti straps, and check for visible panty lines when wearing thin fabrics.
FN TIP: If you're not a fan of barely-there underwear like thongs and G-strings, try seamless options that offer full support and coverage instead.
Since we know underwear can get expensive, you can prolong the life of your undies by knowing how to wash them properly. As a feature on Bustle notes, "While your cotton briefs can be thrown in the wash, silk undies require a soft hand wash with mild soap so that you don't strip the finish off your lingerie."
Buying something without trying it on first
Here's a shocker: not all brands follow the same measurements, and some even make their clothes a size smaller than they really are. Apparently, this is a real issue across the ready-to-wear clothing industry you need be wary of. (Read more about it here.)
ADVERTISEMENT - CONTINUE READING BELOW
When shopping, it's important to try something on first to check if it'll suit your body type, espcially when you're looking to buy an investment piece. Remember, more than your style, there's nothing more unflattering than an ill-fitting outfit.
Squeezing in too-tight heels
Do you know why Meghan Markle wears shoes that are too big for her? Because even royals know that comfort still somehow takes priority over looks. Tiis-ganda can only get you so far in life. As fashion expert Harriet Davey tells The Sun, "Celebs often go a size up, or even two, in the shoe department when they're at an event or on the red carpet and it's for one reason we can all relate to—to avoid blisters."
And Davey continued: "There's nothing worse than uncomfortable shoes (we've all been there on a night out) and when celebs like Meghan are wearing heels for a long period of time their feet can often swell up. The swelling can cause blisters and in the long run bunions—like long-time heel fan Victoria Beckham has been rumored to suffer with."
ADVERTISEMENT - CONTINUE READING BELOW
Choosing the wrong material for the weather
Avoid that haggard, hulas look by making sure you're choosing the right fabric for the day.
When it's hot, opt for linen (it's one of the most breathable fabrics you can find), chambray, or anything made with 100% cotton or cotton jersey. And on a rainy day, wool, polyester, nylon or silk are your best bets. Of course, since living in the Philippines sometimes means a combination of both in one day, just be sure to always bring an umbrella with you, and keep a jacket or sweater in your office so you're always prepared.
Comments
Load More Stories