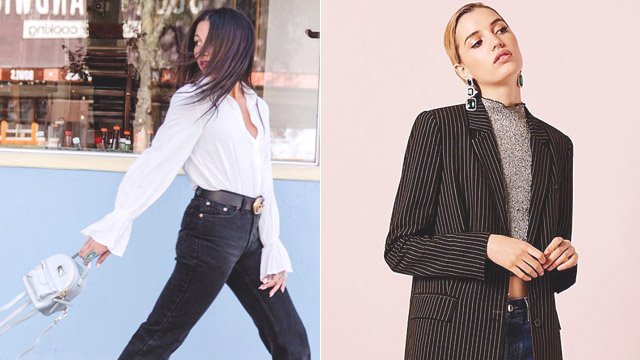 Let's admit it: the corporate look can be boring at times, and while you want to be creative, you really don't have the time to think of the perfect OOTD when you're hurrying to leave the house for work.
If you feel that your wardrobe is "blah" and in dire need of upgrading, we've listed a few tips from the recent Preview x Fashion21 Style Talks, wherein Preview Editor-in-Chief Isha Andaya-Vallés, Creative Director Vince Uy, and Managing Editor Nikki Santiago-Rivera discussed how to do power dressing right:
ADVERTISEMENT - CONTINUE READING BELOW
1. Try variations of your classic button-down shirt.
"Let's go beyond the usual white shirt," said Isha. Style your basics up by experimenting with different cuts. You can also play with layers and accessories. Your shirt can go a long way especially if you're not afraid to experiment with your options.
CONTINUE READING BELOW
Recommended Videos
ADVERTISEMENT - CONTINUE READING BELOW
2. Go for "soft structure."
Office clothing is often interpreted to be tailored and stiff. While conservative lines are still a good go-to if you want to look like more traditional, you may also want to go for "soft structure," which is all about incorporating softer fabrics into your look to make for a more relaxed but still polished silhouette.
Vince gave soft structure a thumbs-up. "Most work wear tend to be too constricting and tend to be too tight… It's good to…also wear something very soft…to wear a loose sweater maybe, or a loose trench… You have to marry being comfortable and having a commanding presence."
3. Create an illusion of length.
Wearing clothes that make you appear taller makes you look more in control and in charge. "The illusion of length also gives you instant polish and makes you look more professional all at the same time," Isha noted. One-color outfits or high heels paired with trousers that hide your feet can make you look impressively sleek.
ADVERTISEMENT - CONTINUE READING BELOW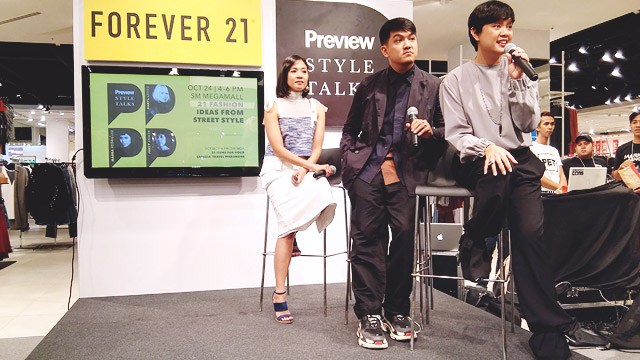 3. Don't be afraid to wear a bit of color.
"Some of us have the impression that you [should] use colors sparingly in your work outfit," said Nikki. "If you're too afraid to ease into color, you can wear it through accessories." Enhance your neutral office look with a classy-looking timepiece worn together with bracelets, an interesting bag, or a unique pair of shoes in a different hue that will take you from plain to polished.
ADVERTISEMENT - CONTINUE READING BELOW
4. Invest in a printed blazer.
Blazers can make your outfit look more cohesive. The problem is that most women don't take advantage of how much blazers can upgrade your style game, and rely only on the usual plain blue or black number. "You can wear [a printed blazer] at work, and you can wear it to a night out," explained Vince. "Pick a print that you can actually resonate with. You can do florals. You can do checks." You can also go with something that you know you can wear with what's currently in your wardrobe to maximize the piece.
ADVERTISEMENT - CONTINUE READING BELOW
5. Wear comfortable but stylish shoes.
According to Nikki, "classic pointed pumps are still considered powerful," but since they're not the most comfortable things to wear, "block heels are the next best thing." The additional height you get from wearing heels also gives you more confidence—in fact, Vince noted, even celebs would request to wear heels even just for beauty shoots.
ADVERTISEMENT - CONTINUE READING BELOW
Flats are also great in the office, especially if you're always on-the-go. "The loafers are very practical and are polished at the same time," said Nikki. "I think there are no hard and fast rules when it comes to footwear at work except this: You always make sure that they are polished and scruff-free."
ADVERTISEMENT - CONTINUE READING BELOW
Comments
Load More Stories