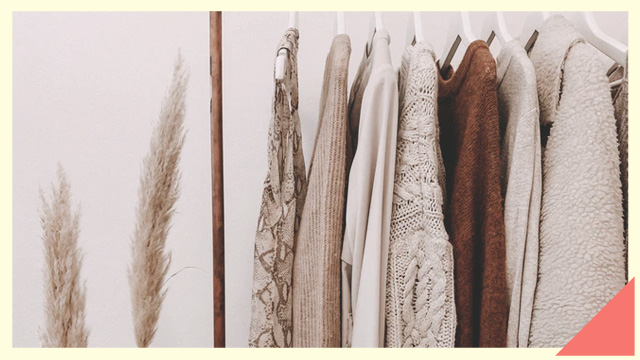 Storing your clothes after laundry seems like a no-brainer task, but it pays to be mindful of what items you should either hang or fold, especially if you want your investment pieces to last. When folding or hanging clothing items, pay attention to the material and the weight of each piece. This is important because you want to avoid overstretching your clothes—and of course, you also want to keep 'gusutin' items from developing creases. Check out this quick guide below: 
ADVERTISEMENT - CONTINUE READING BELOW
Clothes to hang: 
1. Flowy blouses and dresses. These lightweight items, which are usually made from either silk, satin, linen, or cotton, wrinkle easily. 
CONTINUE READING BELOW
Recommended Videos
2. Button-down shirts.  
3. Jackets. Outerwear can take up too much closet space when folded. 
4. Slacks. Keep dressy pants folded over the hanger. To keep them from falling off, you can use clips, or you can also try this classic folding technique called the "Savile Row Fold": 
Clothes to fold: 
1. Stretchable dresses and jumpsuits. Made from fabrics like jersey, spandex, and lycra, these body-hugging items are better off folded to maintain their shape. Doing so will also prevent their necklines from sagging and stretching out.  
2. Knit sweaters, dresses, and tops. The best part about knitwear is that it hardly ever creases. The downside is, it's prone to stretching out so it's best to keep it folded, too.  
3. Denim, corduroy, and khaki pants. These thick and durable trousers are always resistant to wrinkles. 
ADVERTISEMENT - CONTINUE READING BELOW
4. Hooded jackets. Unlike denim or bomber jackets—which can hold their shape well—hoodies tend to stretch over time when hung! 
Load More Stories