<blockquote class="instagram-media" data-instgrm-version="7" style=" background:#FFF; border:0; border-radius:3px; box-shadow:0 0 1px 0 rgba(0,0,0,0.5),0 1px 10px 0 rgba(0,0,0,0.15); margin: 1px; max-width:658px; padding:0; width:99.375%; width:-webkit-calc(100% - 2px); width:calc(100% - 2px);"><div style="padding:8px;"> <div style=" background:#F8F8F8; line-height:0; margin-top:40px; padding:62.4537037037% 0; text-align:center; width:100%;"> <div style=" background:url(data:image/png;base64,iVBORw0KGgoAAAANSUhEUgAAACwAAAAsCAMAAAApWqozAAAABGdBTUEAALGPC/xhBQAAAAFzUkdCAK7OHOkAAAAMUExURczMzPf399fX1+bm5mzY9AMAAADiSURBVDjLvZXbEsMgCES5/P8/t9FuRVCRmU73JWlzosgSIIZURCjo/ad+EQJJB4Hv8BFt+IDpQoCx1wjOSBFhh2XssxEIYn3ulI/6MNReE07UIWJEv8UEOWDS88LY97kqyTliJKKtuYBbruAyVh5wOHiXmpi5we58Ek028czwyuQdLKPG1Bkb4NnM+VeAnfHqn1k4+GPT6uGQcvu2h2OVuIf/gWUFyy8OWEpdyZSa3aVCqpVoVvzZZ2VTnn2wU8qzVjDDetO90GSy9mVLqtgYSy231MxrY6I2gGqjrTY0L8fxCxfCBbhWrsYYAAAAAElFTkSuQmCC); display:block; height:44px; margin:0 auto -44px; position:relative; top:-22px; width:44px;"></div></div><p style=" color:#c9c8cd; line-height:17px; margin-bottom:0; margin-top:8px; overflow:hidden; padding:8px 0 7px; text-align:center; text-overflow:ellipsis; white-space:nowrap;"><a href="https://www.instagram.com/p/BJFHmvfglxe/" style=" color:#c9c8cd; font-style:normal; font-weight:normal; line-height:17px; text-decoration:none;" target="_blank">A photo posted by PaulNebres (@paulnebres)</a> on <time style=" line-height:17px;" datetime="2016-08-14T07:01:27+00:00">Aug 14, 2016 at 12:01am PDT</time></p></div></blockquote><script async defer src="//platform.instagram.com/en_US/embeds.js"></script>
ADVERTISEMENT - CONTINUE READING BELOW
CONTINUE READING BELOW
Recommended Videos
1. Pink Lipstick + Pink Blush
A cotton candy-like hue on the cheeks is the best match for a hot pink pout.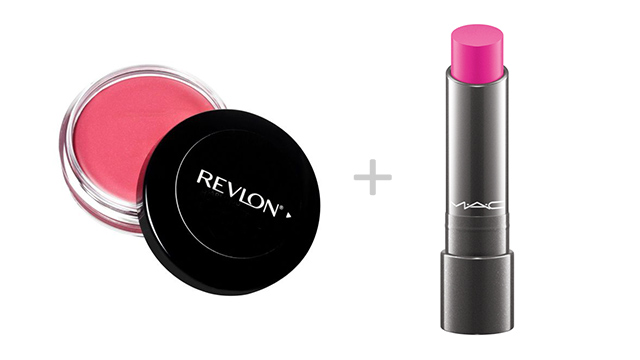 Try: MAC Transformed Collection Huggable Lip Color in Glamorized, P1,300, at SM Makati; Revlon Cream Blush in Flushed, at department stores

2. Orange Lipstick + Golden Pink Highlighter
Since orange is already a strong hue, a hint of a rose gold glow is enough to brighten your complexion.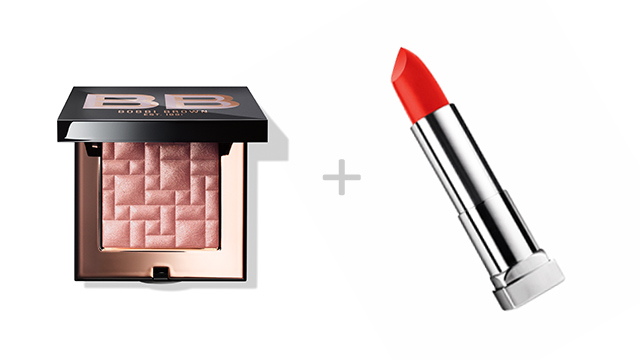 Try: Maybelline Creamy Sensational Matte in Craving Coral, P299; Bobbi Brown Highlighting Powder in Sunset Glow, P2,650, at Greenbelt 5

3. Nude Lipstick + Dusty Rose Blush
This fail-safe combo is suitable for all skin tones.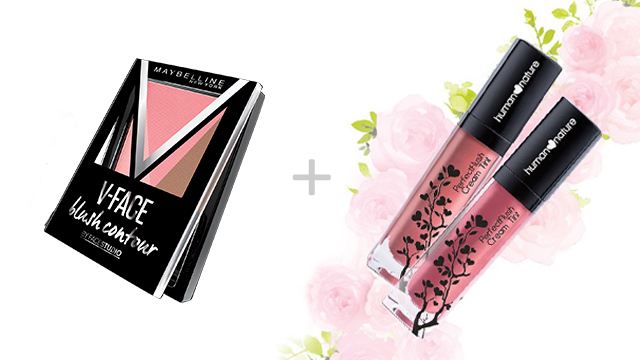 Try: Human Nature Perfect Flush Cream Tint in Petal, P395, at www.humanheartnature.com; Maybelline V-Face Blush Contour, P399, at department stores

4. Deep Mauve + Dusty Rose Blush
Mauve is a dark pink hue with hints of purple. This can be balanced by a sheer wash of neutral pink blush.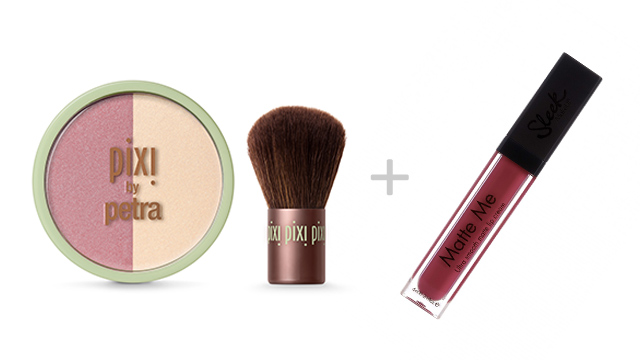 Try: Sleek Matte Me in Velvet Slipper, at department stores; Pixi Beauty Blush Duo with Kabuki Brush in Rose Gold, P990, at www.glamourbox.ph

5. Red Lipstick + Mauve Blush or Coral Pink Blush
Red lipstick may come in warm or cool shades. If it has a hint of pink, then a mauve blush will be a perfect match. Warm reds will look great with orangey pink blushes.
ADVERTISEMENT - CONTINUE READING BELOW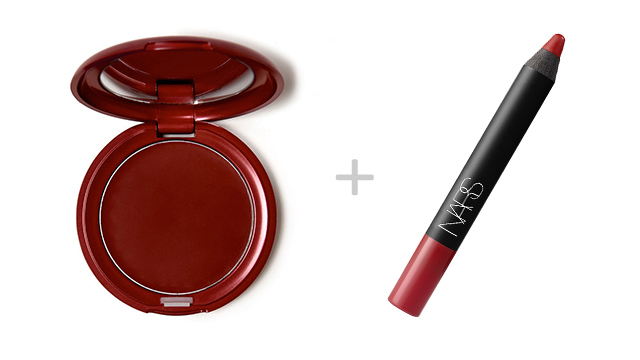 Try: NARS Velvet Matte Lip Pencil in Cruella and Stila Convertible Color in Tulip, both at Rustan's

6. Dark Lipstick + Bronzer
To keep your plum lipstick from making you look washed out or too rebellious, gently sweep bronzer on the cheeks towards the cheekbones.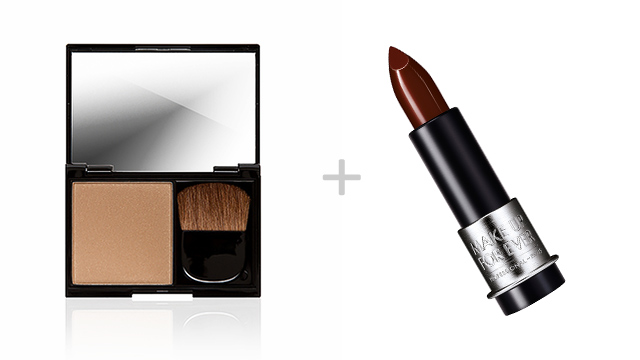 Try: Make Up For Ever Artist Rouge Lipstick in 403, P1,650, at SM Megamall; Pink Sugar Sweet Cheeks HD Color in South Beach, P499, at department stores
ADVERTISEMENT - CONTINUE READING BELOW
Comments
Load More Stories