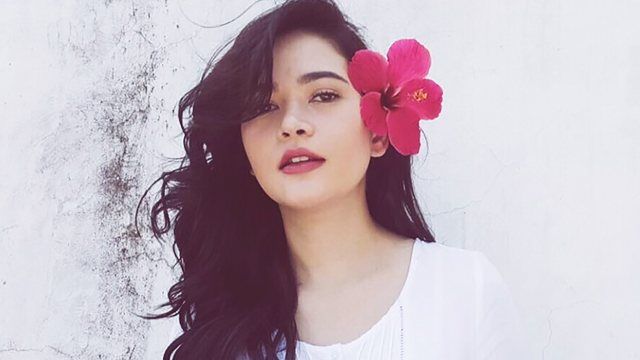 The summer heat is hellish in the city. The concrete jungle does nothing but reflect the hot sun from the pavements to the walls. Even when you try to run for cover in the comforts of a (supposedly) fully air-conditioned mall, you are met with a barely there AC. Disappointing, right? Your options are to go eat halo halo, bingsu, or froyo. You can also watch whatever random movie there is because you know that the air-conditioner in there is often cold to the bone.
ADVERTISEMENT - CONTINUE READING BELOW
For obvious reasons, it is not healthy for your wallet or your waistline to keep consuming cold treats or to go on a movie binge-fest at the mall. Your next best option is to look the part. Think of it this way: if you look presko, you fool your body and your mind into thinking that the heat is just psychological. Right, so how do we do this?
CONTINUE READING BELOW
Recommended Videos
1. Choose cotton
Wear cool breathable fabrics. This one is a no brainer. Even if you work in an office with a cooling system to rival the arctic, you eventually need to step out. Your best move is to wear a nice cotton shirt underneath the thick thermal jacket you're sporting in your cube.
You also might notice that large graphic printed tees feel warmer, so if you  want to stay cool and look fresh, skip this and opt for one with minimal print or just go with a nice, clean plain shirt.
ADVERTISEMENT - CONTINUE READING BELOW
2. Pick your products
When it comes to products it is all about common sense. The point is to give your pores the freedom to breathe and let your body release all the heat building up inside of it. Don't be afraid of a little sweat, it's sexy and gives you that natural dewy glow.
Go easy on the deo, the body lotion, and the heavy foundation, and always choose formulas that are lightweight. Select a deodorant that promises to keep you fresh, but remember that if you choose an anti-perspirant, it will work to block your pores from sweating.
And if you must wear foundation, opt for a waterproof one and go with makeup hues that are light and dainty. Sheer coverage is your goal here. 
3. Go back to baby powder
When we were still babies, our mommies pat our bodies with baby powder to absorb sweat and make us smell like, well, a baby. Talcum powder works great at seeping up some sweat. Look for one with a nice fresh smell that compliments your own body's scent. But please use it sparingly—try not to look like a human espasol or one of the scary ghosts in a Japanese horror movie. 
ADVERTISEMENT - CONTINUE READING BELOW
4. Reach for the cologne
You might have an ultra fave perfume, but it might be in your best interest to grab some cologne instead. Perfumes tend to have a higher concentration of fragrance oils compared to a nice light and breezy cologne. Reach for a scent that reminds you of summer like a fruity nectarine or cut grass for that instant boost of freshness.
5. Watch what you eat
Spicy food raises our body temperature. By avoiding food that packs some heat, the human body doesn't have to fight so hard to regulate its internal temperature. For this reason, consuming lighter meals that contain refreshing fruits and veggies (cucumber, lemon, watermelon, oranges, etc) is an awesome way to quickly cool down so we exude that overall presko feels. And if you do feel like your body is reaching boiling point, grab a glass of water. Like your car's engine you could be overheating from inside. Stick to room temperature H2O before gradually making your way up to an ice cold glass. It won't do your body good to shock it with chilled water.
ADVERTISEMENT - CONTINUE READING BELOW
Load More Stories