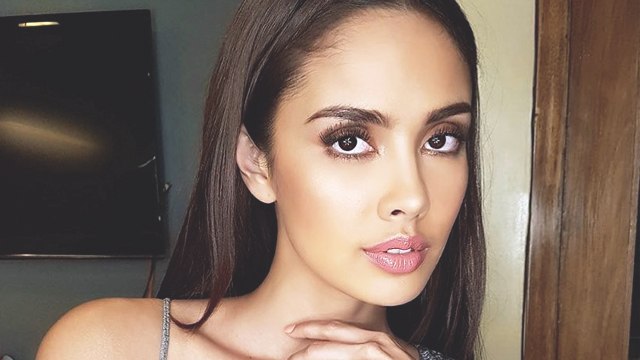 The beauty of makeup is that the smallest details can make a huge difference in your overall look. If you're looking for a few tricks to slim down your face and bring out those cheekbones, here are a few tips to try:
1. Play up your eyes
"Full lips can emphasize roundness on the face, but eyes made to look large with makeup will make the rest of the face appear smaller in comparison," says a feature on Stylecaster.

ADVERTISEMENT - CONTINUE READING BELOW
For more dramatic eyes, you may opt for dark, dark liners, mascara (just make sure it doesn't clump up!) and falsies. You may also opt for winged liner to amp up the drama, or if you're not too confident about your makeup skills just yet, check out Solenn Heaussaff's super easy-to-follow tutorial for a smokey eye here. 
CONTINUE READING BELOW
Recommended Videos
2. Make sure your eyebrows match your face shape.
Here's a simple rule: The rounder your face, the higher the arch needs to be. However, be sure to follow your brow's real shape even if you adjust it a bit, to keep it looking natural. "Angular eyebrows can draw the eye upward and create a longer, thinner face shape," says a feature on Reader's Digest.
3. Sharpen the jawline.
Using a powder two shades darker than your skin tone, start from behind your ear down to your chin and repeat on the opposite side. Make sure to blend thoroughly, and to apply enough product down to your neck so it's not an awkwardly different shade from the rest of your face.
ADVERTISEMENT - CONTINUE READING BELOW
4. Make sure to define your cheekbones.
Similarly, when you contour your cheekbones, make sure to get powder that's two shades darker than your skin tone, then a highlighter, and your blush.
Then just contour as usual, but apply the dark shade a little higher this time, and make it more angular to sharpen your face before you finish with the highlighter.
For more tips and tricks, check out this video by beauty vlogger Tina Yong: 
Comments
Load More Stories