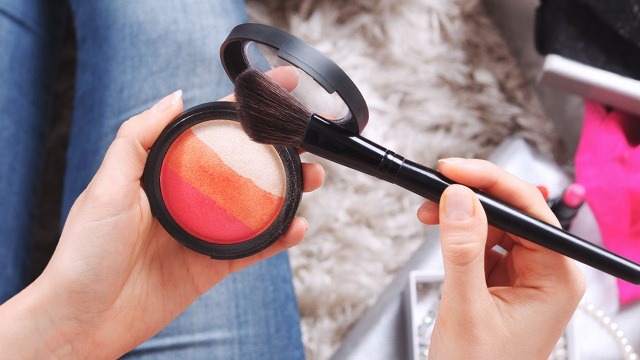 Beauty brands are becoming trickier when it comes to encouraging us to spend. You've seen clear lipsticks with  a pretty flower incased in the center, products and packaging embracing a particular theme (you've seen that Beauty and the Beast set, right?), or what about that pretty paper flower loaded with blush powder? All are so purrrty and screaming to be yours. What's a girl to do when you gotta straighten out your spending priorities?
ADVERTISEMENT - CONTINUE READING BELOW
1. Try on the merch first
Those testers aren't going to use themselves. Better yet, have the beauty consultant give you a mini makeover. See how that smear-proof mascara holds up to the tropics, or how well that oil controlling cushion is keeping everything at bay. Give the makeup a test run before committing to a purchase.
CONTINUE READING BELOW
Recommended Videos
ADVERTISEMENT - CONTINUE READING BELOW
2. Get samples
Take advantage of free trial bottles and tubes especially when a company is launching a new product. Sample size makeup is perfect for those who want to give new items a try or for simply having your favorite items in handier sizes that fit snugly in your evening bag or your travel kit.
3. Buy multi-purpose products
Creams that work as concealers, highlighters, and even as sunscreen protection help you save cash while freeing up space on your vanity table. It's ingenious and of course, extremely convenient to have one makeup product that you can use in various ways. One highly popular product is the lip and cheek tint which is being carried by both inexpensive and high end brands.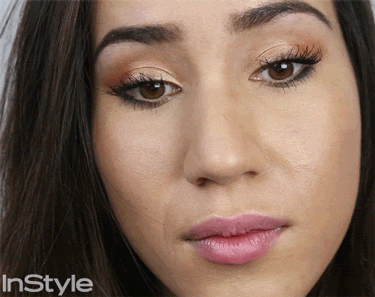 ADVERTISEMENT - CONTINUE READING BELOW
4. Be creative and repurpose
Thank the makeup gods for inventive makeup enthusiasts who are now using their existing products other than its intended usage. Lipsticks for instance can work well for the lips, cheeks, and lids. Dust that shimmery gold eyeshadow that's too disco for your eyes but perf for getting cheekbones on point. Just watch any contouring tutorial on YouTube and you'll find these gurus using so many different hues on their skin. Grab your kit and play around with your available colors.
5. Find dupes
Really want that new satin nude lippie but it's that or your week's grocery budget? Look for a copycat that's just a fraction of the cost of that celebrity brand (clue: it rhymes with 'smiley'). Before you pickup that counterfeit (fake makeup may contain harmful chemicals!), head over to some local makeup brands or those smaller department store type labels because lots of them have good quality items to rival European and American brands.
ADVERTISEMENT - CONTINUE READING BELOW
6. Sales are your friend
We're not saying to horde when sale season rolls around. Rather, use it as an opportunity to restock on loved labels or to try out new ones without paying full price. Make use of promotions and coupons when shopping online at your fave beauty depot. Always ask the sales associate if your purchase comes with a freebie because half the time it does!
ADVERTISEMENT - CONTINUE READING BELOW
7. Clean and store your makeup properly
Always keep in mind how the tropical climate's erratic weather conditions can alter the consistency and texture of your face paint. If you can afford a temperature controlled room then hats of to you, otherwise ensure that your beauty products are kept far away from direct sunlight, heat, or moisture. Keep your bottles, pots, and brushes clean to avoid contaminating the product for longer use.
Load More Stories