When beauty is in the hands of the camera holder, the goal is to look perfect even without a filter. Check out our tips below to look selfie-ready every time.
1. Primer!
ADVERTISEMENT - CONTINUE READING BELOW
CONTINUE READING BELOW
Recommended Videos
The vital first step to being photo-flawless is a great primer that's built to last. After cleansing and toning, dab a pea-sized amount of product each on the following areas: the apples of your cheeks and T-zone. Massage gently until the face and neck are evenly covered. Special photo-ready primers are specifically formulated to erase pores, keep your skin hydrated, and most importantly, prevent oil and shine from ruining your makeup. Keep in mind that SPF products are a no-no as they usually have a white sheen that is easily picked up by flash.
FN Tip: When picking the right primer, stay away from any product that even hints at illuminating your face. Extra shine makes the face look oily or much larger than usual on camera.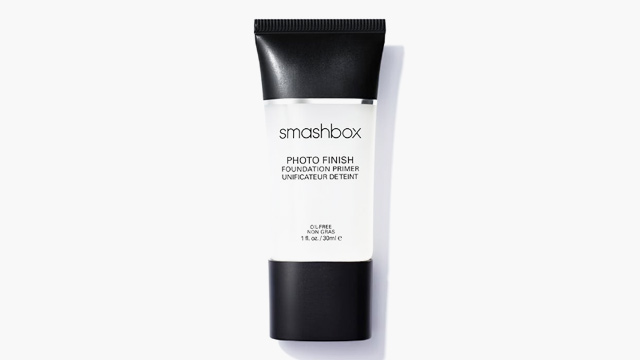 ADVERTISEMENT - CONTINUE READING BELOW
Try: Smashbox Photo Finish Foundation Primer, Beauty Bar, 2/F, Greenbelt 5, Ayala Center, Makati, 
2. Cover all your bases!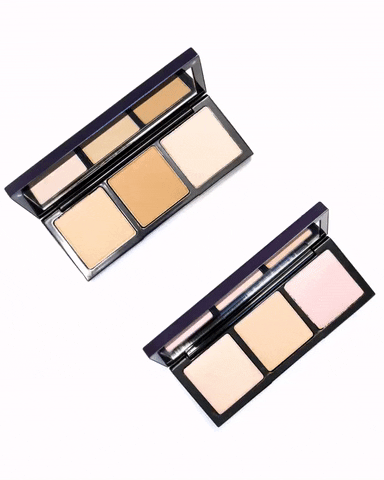 A good foundation not only masks blemishes and redness, but also provides a nice, clean canvas for the rest of your masterpiece. Grab a damp sponge or a large foundation brush. You may either pat or use a circular motion to apply the foundation evenly over the face, neck and eyelids. Any remaining dark spots or redness can be followed up with a concealer, especially around the under-eye area and nostrils.
ADVERTISEMENT - CONTINUE READING BELOW

FN Tip: Trouble picking your color? Try on different swatches before making a purchase, and be sure to check your shade under daylight for the the best accuracy.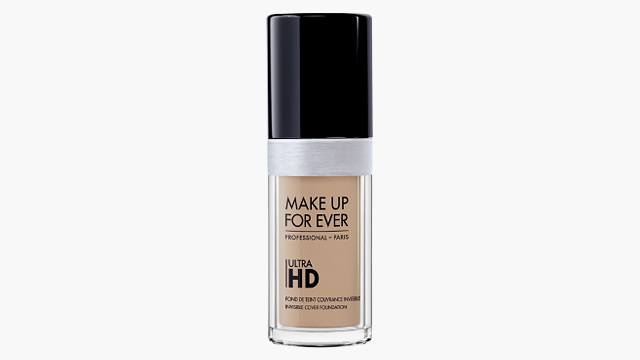 Try: Make Up Forever Ultra HD Foundation, Make Up Forever, B8, Bonifacio High Street, Bonifacio Global City
3. Be bold; be beautiful.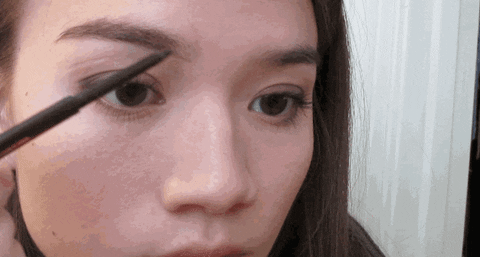 ADVERTISEMENT - CONTINUE READING BELOW
Eyebrows add structure to the entire face, so don't be afraid to fill them in a little more than you usually would on a regular day. A dark, full brow registers great on camera and will balance out the rest of your features. A word of caution, though; remember to keep them as natural-looking as possible! Choose shades of chocolate brown, taupe or grey to shape, line, and blend pigment into your existing brow shape. Finish off by brushing upwards with a spoolie!

FN Tip: When picking your brow product of choice, always avoid red undertones unless you are a natural redhead. Some browns with red pigmentation register as an unflattering shade of brassy orange on camera.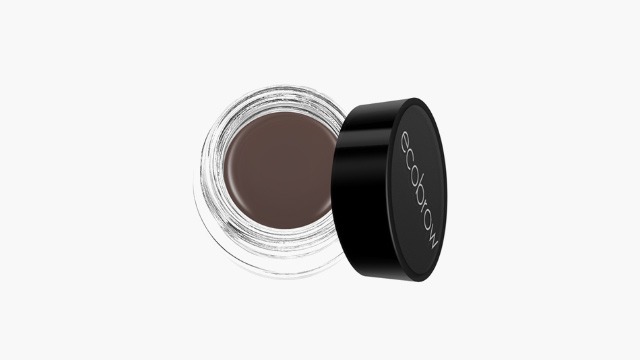 ADVERTISEMENT - CONTINUE READING BELOW
Try: EcoBrow Pomade in Sharon
4. Flat is fabulous!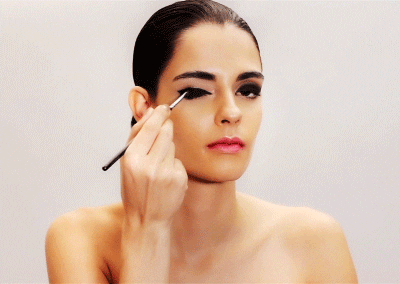 In the world of makeup photography, shine is not your friend—it is your archnemesis. Whatever palette you pick, be sure to ditch the metallics and stick to mattes. The goal is to create depth and shadow, not have a camera's flash bouncing off your peepers!
ADVERTISEMENT - CONTINUE READING BELOW

FN Tip: No primer? Use concealer on your eyelids to let the eyeshadow colors pop and last throughout the day.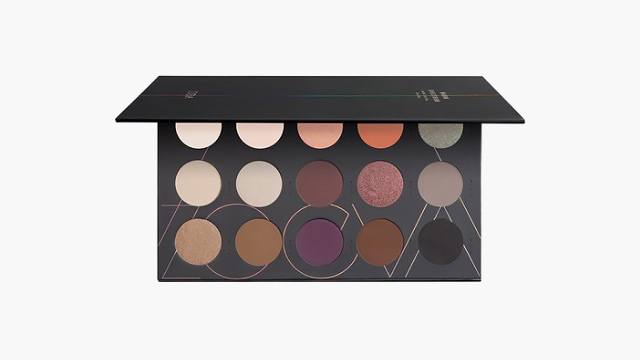 Try: Zoeva Warm Spectrum Eyeshadow Palette, at Sephora.ph
5. True or Falsies?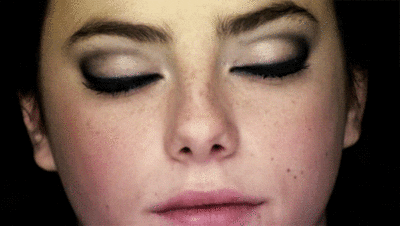 ADVERTISEMENT - CONTINUE READING BELOW
Need more mileage on that mascara? Bust out a pair of falsies, and you've upped your lash game big time. A natural-looking set of false lashes can be cut to suit your eye and face shape, adding depth and volume around the eye area. Your flirty smize is incomplete without this makeup kit staple!

FN Tip: Wrap your lashes around the stem of a skinny makeup brush and blow dry for 5 seconds to let them curl naturally around your eyelid and aid application.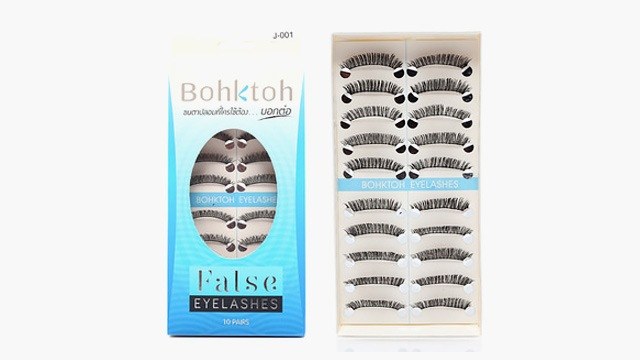 ADVERTISEMENT - CONTINUE READING BELOW
Try: Bohktoh X10, at BeautyMNL 
6. I came, I saw, I countoured!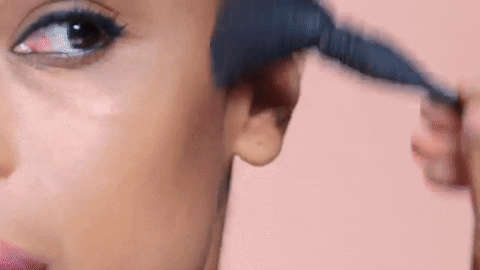 Since photography is all about light, adding the right amount of shadow to the face will let your best features stand out. Contour on the jawline, under the cheekbones, on the nose, and on the temples. Blend, blend, blend!
ADVERTISEMENT - CONTINUE READING BELOW
FN Tip: For longer wear, use a cream contour kit and finish off with a translucent powder to set!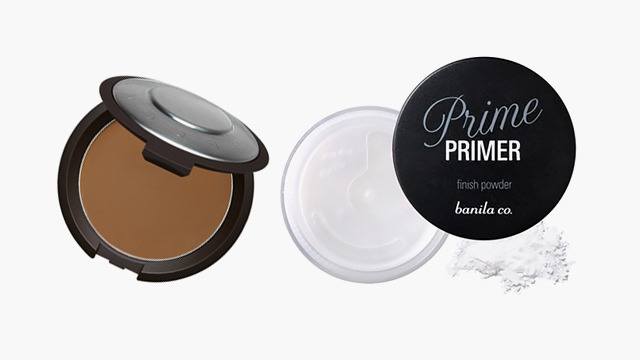 Try: Becca Lowlight Sculpting Perfector, at Sephora.ph;  and Banila Co. Prime Primer Finish Powder, at BeautyMNL
Load More Stories