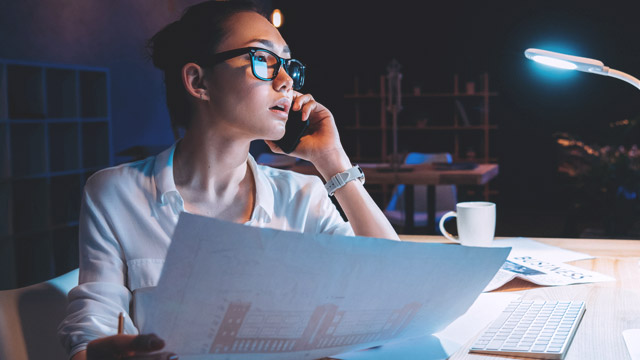 It's not easy working the night shift. While you don't have to deal with traffic when traveling to and from work, the perk comes at a price—your biological clock goes crazy since you're working at a time when you should be in bed.
One of the problems of women who put in odd hours is unhealthy skin. During the recent Watsons Happy New You event, dermatologist and VitaSkin Medical Clinic medical director Dr. Liza Clarus-Mangondaya shared the common skin issues that puyat can cause.
ADVERTISEMENT - CONTINUE READING BELOW
"Those who work at night and lack sleep... you see their skin—sometimes they have breakouts, or it's very dry," she shared. "They also have pathologic [issues], meaning they have skin asthma, eczema."
CONTINUE READING BELOW
Recommended Videos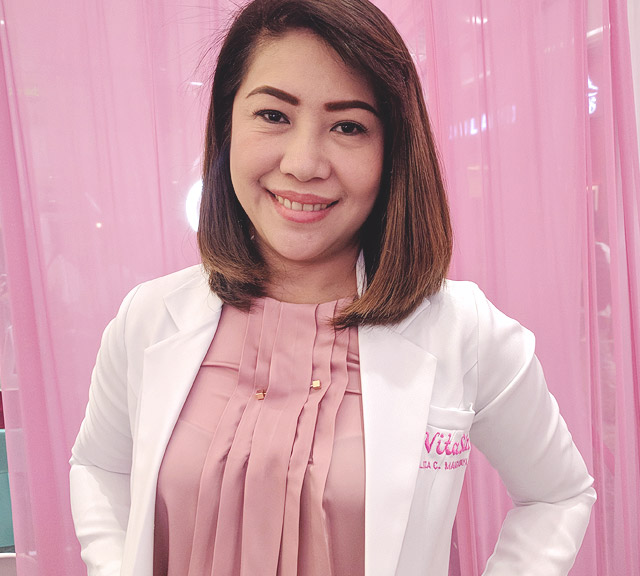 The results of drastic changes to your body clock, also known as your circadian rhythm, go deeper as your organs also feel the effects of your working hours. "The liver and other parts of the body regenerate at [night]." In case you didn't know, the liver helps in flushing out toxins from your bloodstream, and sleeping at the right time keeps it functioning properly. "When organs work at the time when they're supposed to rest, they get tired, and it reflects on your skin. It's not only the skin that's unhealthy but also primarily the body."
ADVERTISEMENT - CONTINUE READING BELOW
Your liver acts as a filter for your blood and aids in healthy circulation. An overworked liver would be unable to do its job, which means that your blood flow wouldn't be that great. Poor circulation would then reflect on your skin.
"Our skin's nutrients are taken from our blood," explained Dr. Liza. "That's why when you lack blood… your skin is pale and dry, even the eyes and the lips."
As working the night shift is really a part of many women's lives, it makes your decisions regarding your skin and overall well-being all the more important. Dr. Liza recommends keeping healthy from the inside so that beauty can reflect outwards:
Stack up on vitamins and minerals.
"Take vitamins," said Dr. Lisa. She noted that in fact, there will be times when you'll need to double-dose especially with vitamin C. "For example, you're just taking 500 milligrams and you still feel tired because it's really not the same as when you sleep at night. So it's like, 'Ah it's not enough.' You double the dose, take 1,000 milligrams of vitamin C."
ADVERTISEMENT - CONTINUE READING BELOW
She highlighted the importance of having good circulation. "Add iron. You'll add more hemoglobin [to your blood] so that the flow would be better. [Increase] the intake of supplements to help your organs."
Eat healthily.
Working at night means you'll have your meals in the wee hours of the morning. Dr. Liza suggested keeping things light.
"Stay away from fatty food and food rich in cholesterol. Because at night, the liver tends to slow down, so you cannot process the fats [as much]... We advise to take only light food—vegetables, bread. You can eat chicken, fish, but not red meat like beef, pork."
Forget those old wives' tales about peanuts and your skin!
"Peanuts is protein. It has nothing to do with your face! In my 14 years of practice, I still hear that until now," she said. "Maybe [some women] are allergic to it, but [peanuts] don't cause pimples, because the cause of your pimples is the oil you produce. The bacteria that causes pimples [feed on] the oil on your skin."
ADVERTISEMENT - CONTINUE READING BELOW
According to Dr. Liza, allergies result in internal imbalances. "There are some forms of allergies that promote overproduction of hormones. There's a pathological skin disorder you call 'rosacea', which forms bumps on your skin… " There are cases where rosacea is compounded with pimples, which can be why some people relate peanuts with pimples, when in fact it's highly possible that they are allergic to legumes.
Practice proper skincare and visit your derma.
You have to stick to your skincare regimen all the more when you work the graveyard shift, and as the skin is the largest organ, you also need to make sure that it's in tip-top shape by visiting your derma regularly. "If you don't have any skin problems… you can visit at least once a month or once every two to three months," said Dr. Liza.
Load More Stories