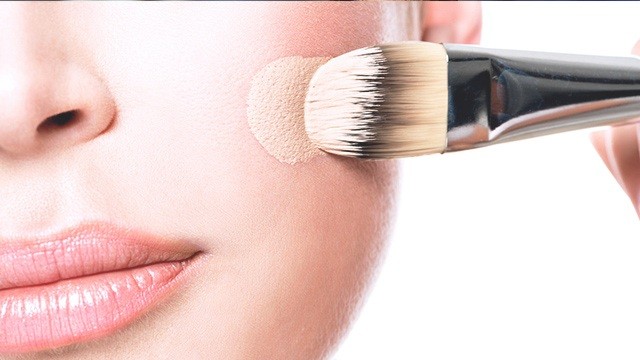 While it's easy to just try to conceal every little problem you have with makeup, no one wants to end up with cakey foundation that'll just make all your issues more pronounced by the end of the day. If you plan your routine right, you won't have to layer on too many products just to reduce the appearance of wrinkles on your face. 
ADVERTISEMENT - CONTINUE READING BELOW
Below are easy tips you can follow to look younger with makeup, without relying too heavily on thick products:
1. Make sure your skin is hydrated.
The best base is always great skin, and keeping it hydrated might just be the most important step towards looking younger. Moisturize every morning, every night, and five minutes before you start your makeup routine. And make sure you drink enough water, too. Before you let your laziness take the lead, remember that dry skin makes wrinkles look more exaggerated.
2. Use eye cream for tricky spots!
The skin around our eyes (especially that tricky undereye) and the outer corners of our lips tend to have a lot of tiny wrinkles. They become more evident once our lipsticks start feathering, and when our eye makeup begins to settle on those fine lines. Apply eye cream on parts that feel dry and dull even before you put on your concealers and correcters.
ADVERTISEMENT - CONTINUE READING BELOW
3. Use a primer, even when you normally wouldn't.
Sure, this is an easy step to miss, especially when you can easily re-apply your makeup in the powder room anyway. But take note that primers aren't just meant to make products stay on your face longer, they also help even out the skin. As Vogue.co.uk's beauty editor Lisa Niven puts it, "Primers do for your skin what lingerie does for your figure - they smooth, flatter, conceal and hold things in place, so that everything you put on top of them looks immediately better. Whether you want to blur wrinkles, mattify, minimise the appearance of pores or even out skin tone, primers do this whilst creating a perfect base for make-up and helping it to stay put for longer."
A tip we got from beauty vlogger Stephanie Lange is to use a flat foundation brush during application, and to make sure to get product IN the creases and not just over them.
ADVERTISEMENT - CONTINUE READING BELOW
4. Stick to cream makeup.
Powder makeup tends to sit on fine lines and pores, making them seem bigger and more pronounced than they really are. Cream blends into skin better, and can make your skin look more even. You also won't need to use as much product since cream makeup is usually highly pigmented. It's best to find a light, full-coverage foundation, and if you must, just use powder to touch it up later on.
5. Use a lip liner.
This is another step that is often overlooked, but can actually affect how polished your final look appears. We talked about feathering in item two, and to further prevent this from happening, you can also use lip liner closest to your lipstick shade or even a clear one that you can bring with you at all times.
Recommended Videos
Comments
Load More Stories