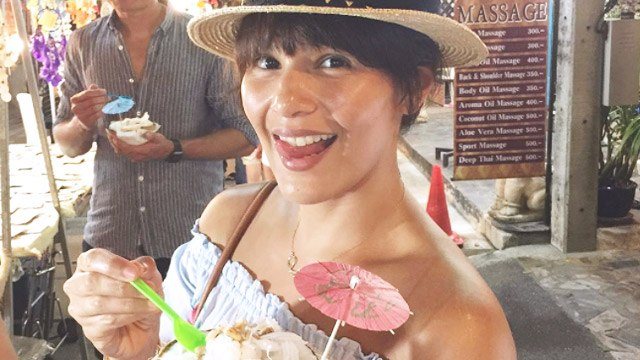 Makeup can do a lot of things, including covering wrinkles and spots. While enhancing your features and downplaying what you think are flaws are great, you can actually go to the root of the issue and slow down your skin's aging. Here are a few ways to look younger without all the concealing and contouring.
ADVERTISEMENT - CONTINUE READING BELOW
Have a good skincare regimen—and stick to it!
First off, always remove your make up before you sleep! Don't let gunk stay and soak on your face as this may cause irritation. Cleanse, tone, moisturize—those are the basics. If you have any serums or spot correctors, make sure to put them on before you moisturize to ensure absorption. As you age, your skin needs more help with defying gravity, so make sure that you've got your beauty ritual down pat!
Exfoliate, exfoliate, exfoliate.
Exfoliation gets rid of your dead skin cells, but of course, you shouldn't do it every day. Dermatologist Ranella Hirsch shares on Allure that you shouldn't do more than thrice a week, because you're pretty much damaging your skin if you do and make it more prone to dryness and flakiness. If you want to go natural, sugar scrubs are gentle and effective even for sensitive skin. Glycolic acid- or lactic acid-based exfoliants are also great in fighting aging.
CONTINUE READING BELOW
Recommended Videos
Sleep enough (and in different positions).
You probably already know that getting seven to eight hours of sleep daily really does wonders to your skin as it gives it enough time to repair itself. The basic fact that being puyat gets you eyebags is a pretty obvious side effect of sleeplessness. However, it's also important to know that your sleeping position can also possibly create wrinkles, especially if you always prefer one side over the other. Sleeping on your back is the best option, but if snoring becomes an issue, sleeping on your side on silk-covered pillows may help lessen those creases.
Stay hydrated (but skip the straws).
It seems funny, but Manhattan-based dermatologist Dr. Francesca Fusco notes on Women's Health that pursing your lips to sip from a straw can actually create lines around your mouth if you do it too often.
Keep your computer monitor at eye level.
There's such a thing as "text neck," which, more than all the wrinkles that it can create on the skin of your neck, can also weaken your spine as well as cause chronic pain. If you can, keep your office monitor at eye level. Moreover, stop stooping when using your smartphone. Yes, it may look weird for you to hold it up, but at least you won't have skin, bone, and muscle issues!
ADVERTISEMENT - CONTINUE READING BELOW
Don't be afraid to wear color.
While you love your blacks, whites, and neutrals, there's nothing wrong with adding color to your wardrobe. You don't even need to spend a lot. As long as you manage to define your own style, are familiar about which cuts suit you best, and are determined to choose quality of quantity (because you really need to invest in good pieces now), then you'll be able to elevate and diversify your wardrobe without losing that touch of class.
Wear the right kind of underwear.
You may think that how your bras and panties look and feel don't really matter because no one's going to see them, but finding the right fit and style plays a huge—and we mean HUGE—role in keeping you looking young and fabulous. This is because the right undies give you support, which is definitely much needed by your boobies and your puson. So seriously, throw out those intimates with bacon-ed garters and invest in new ones that will make you feel and look good.
ADVERTISEMENT - CONTINUE READING BELOW
Load More Stories