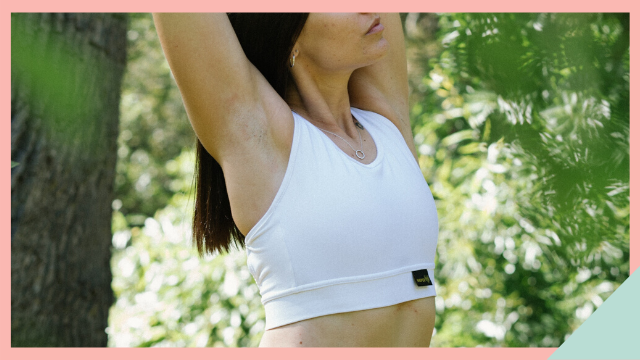 In the same way with angry zits, you probably can't help but pick and prod at your ingrown hairs to get rid of it, but that only leaves you with another problem—either a now-infected cyst, pigmented skin in your underarms, or both. 
ADVERTISEMENT - CONTINUE READING BELOW
Ingrown hairs happen when the hair curls back into the skin instead of growing out of it. These hairs stay trapped under your skin and in some cases, can even develop a cyst. Below, find out what causes ingrown hair in your kilikili and what you can do to prevent them.
Causes of ingrown hair
1. Poor hygiene
Remembering to exfoliate your face during your skincare routine isn't enough. When you neglect scrubbing away dirt and dead skin on other parts of your body, these can clog your follicles, and ingrown hairs can occur. Wearing deodorant or antiperspirant can also cause buildup in your follicles if they're not scrubbed away properly.
2. Shaving, waxing, or plucking
Hair removal techniques like shaving, waxing, or plucking can irritate your skin and cause hair to grow inward instead of outward. When you shave your underarms, this sharpens the tip of your hair, making it more prone to pierce the surrounding skin, causing ingrown hair. 
When plucking or waxing, the goal is to completely pull the hair out of its pore. Sometimes, the hair breaks in the process, creating a blunt and sharp tip, which can cause ingrown hair, similar to shaving. Other times, the hair is successfully pulled out of the pore, but may turn inward as it grows before breaking your skin's surface.
3. Dry skin
If you have naturally dry skin, dry and dead skin can surround and clog up your pores and block your hair from growing outward. In relation to number one, it's essential to exfoliate your skin particularly for this reason. Try using a deep moisturizer to help heal dry skin and prevent cracking and flaking.
4. Tight clothes
If you have a knack of wearing tight tops or blouses, this may be the culprit that's causing your ingrown hairs. Friction caused by swaying your arms while you walk (in addition to wearing tight clothes) can make your hair rub against your skin continuously. This can actually cause your hair to push back into the follicle.
ADVERTISEMENT - CONTINUE READING BELOW
5. Naturally thick or curly hair
While being born with lusciously thick locks of hair gives you natural volume and texture, having been blessed with thick or curly hair actually makes you more prone to having ingrown hairs. Unlike fine, straight hair, thick or curly hair has a tendency of turning into the skin instead of exiting the follicle. 
At-home remedies for ingrown hair
1. Gently scrub the area
If you're currently nursing ingrown hair in your kilikili, try this simple home remedy. After washing and moisturizing the affected area, use a damp washcloth to scrub out the ingrown hair in a circular motion. Once the hair is above the skin's surface, use a pair of sterile tweezers to pluck it out.
2. Exfoliate your kilikili 
Clearing your underarms of pore buildup can help prevent ingrown hairs from showing up. Avoid using products filled with artificial beads that aren't environmentally friendly, and instead, look for products that use naturally made exfoliants that won't harm the environment. You can also opt to use products like toners with AHAs or BHAs to unclog your pores from dirt and dead skin, leaving your kilikili clear.
ADVERTISEMENT - CONTINUE READING BELOW
TRY: COSRX Two in One Poreless Power Liquid, P990, BeautyMNL
3. Shave properly 
It's best to shave in the shower under warm water, as this softens your hair and helps them stand up for easy removal. Make sure you have a buffer between your razor and your skin, like a shaving gel or cream to keep your skin from getting irritated. Lastly, always remember to replace the blades in your razor, or change your razor often. Blunt razors may cause you to shave over the same spot over and over until you get all the visible hair out, which can cause razor burn and irritation. 
ADVERTISEMENT - CONTINUE READING BELOW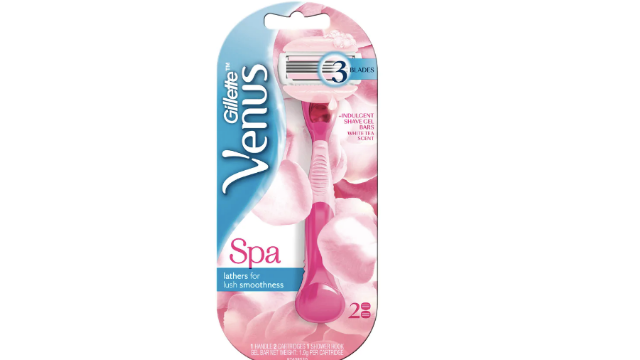 TRY: Gillette Venus Spa Women's Razor, P499, Lazada
4. Moisturize after hair removal
No matter the technique you choose in removing kilikili hair, remember to moisturize right after. This ensures your skin stays soft and supple instead of dry and flaky, preventing dead skin cells from accumulating around or inside your follicles. Use a moisturizer that's non-comedogenic, meaning it doesn't clog up your pores after your shave, pluck, or wax.
ADVERTISEMENT - CONTINUE READING BELOW
TRY: Human Heart Nature Sunflower Beauty Oil, P175, BeautyMNL
5. Detox your armpits
In case you weren't aware, you can also use clay masks on your underarms to detoxify them from impurities stuck under your skin. To avoid skin irritation, do a patch test first on a small area to check if your skin can handle the ingredients. 
ADVERTISEMENT - CONTINUE READING BELOW
TRY: Aztec Secret Indian Healing Clay, P525, Watsons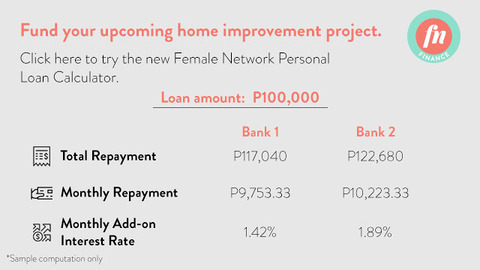 ADVERTISEMENT - CONTINUE READING BELOW
Load More Stories