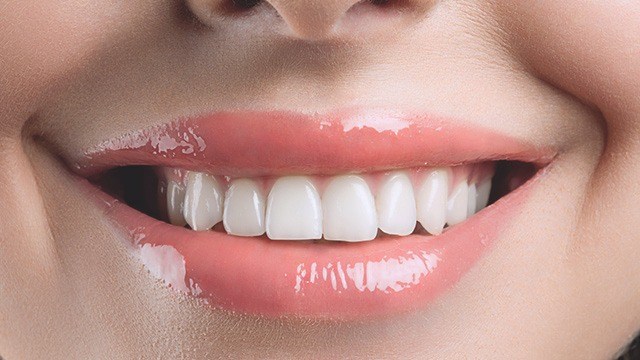 Dental veneers have long been seen on some of the most beautiful faces in Hollywood. Since Californian dentist Charles Pincus invented them in the 1930s to improve the smiles of movie stars, this aesthetic dentistry procedure has come a long way in terms of technique and materials, technology, and bonding agents that make veneers look and feel very natural.
ADVERTISEMENT - CONTINUE READING BELOW
Here are some of the many things you should know about veneers in case you're considering getting them yourself.
Veneers are not jackets.
Jackets or dental crowns cap entire teeth, even extending to their insides. They are usually made of ceramic and used to rebuild damaged teeth. Veneers, on the other hand, are bonded only to the visible surface of the teeth when you smile.
Your actual teeth will have to be reduced in size so that the veneers fit your mouth naturally.
About .5 to 1mm of each tooth surface will be reduced to make space for the veneers, making this a non-reversible procedure. This is also to make sure your natural tooth function is maintained with the right veneer size and fit. The tooth reduction process is usually painless, the only way you'd know your tooth is being reduced is through the nozzle used by your dentist as it makes a scraping sound. Each smile is custom-made to meet every patient's needs and specifications, making it nearly impossible to tell between a real tooth and a veneer.
The procedure can set you back between P160,000 to P320,000.
To create the perfect smile, at least eight of your upper teeth must be covered in veneers. The treatment for each tooth costs P20,000. Dentists may advise you to go beyond the ideal and even have your lower teeth fixed, which is usually the case when your smile reveals imperfect lower front teeth. As for maintenance, dentists recommend using a water flosser and a sonic toothbrush (from P10,000 to P25,000), which best remove debris from the sides and upper edges of the veneers.
Porcelain veneers last longer, are stronger, and look more natural.
Veneers today last longer than ever before. With highly trained dentists and newer machines and technologies, veneers now bond very well to the teeth and have progressed from composite to porcelain, which is the most trusted material of top dentists. These veneers resist practically all kinds of stains, from coffee and tea to cigarette smoking.
ADVERTISEMENT - CONTINUE READING BELOW
Veneers can replace braces.
"When you have teeth gaps, misalignment, discolored teeth, and when there are chipped or unevenly shaped teeth, you can count on veneers to solve your problems," says veneers expert Dr. Nelda Eufemio of the Center for Advanced Dentistry. "They can be a substitute for braces, yes. They align teeth instantly and are perfect for those who do not want to go through wearing braces for a long period of time. Veneers are definitely a quick fix to have perfect teeth and a brighter white smile permanently."
There are more people with veneers now than you think.
Perfect smiles are now as in demand as perfect skin. At the Center for Advanced Dentistry alone, at least eight patients come in for veneers every day. "What challenges us most is to meet our patients' expectations. Since our practice takes pride in giving celebrity smiles, patients expect us to give them the same quality. So we always make it a point to give them their money's worth," says Eufemio. "The most fulfilling part of our work is when we see patients genuinely happy after the procedure. Some of them even cry afterward, truly surprised with the improvement. A perfect smile really improves a person's overall face. You should consider fixing your teeth first if you're thinking of changing something on your face or before getting other cosmetic surgeries.
ADVERTISEMENT - CONTINUE READING BELOW
It takes at least three dental visits (or two weeks) to get your veneers.
Here is the entire process of achieving the perfect smile:
"First, we take an impression to make a diagnostic cast. This is so we can study your case and analyze how we will do the tooth reduction. We take pre-operative photos before we start the actual procedure," says Eufemio. Local anesthesia is then applied to numb the teeth that are to be reduced. After about 10 minutes, the dentist starts shaving off the enamel. After this, a final impression through another cast is done, and you choose the shade for the veneers. You can choose from various shades, from very bright and white to slightly yellowish to make them look more natural.
"Since we send your casts to the laboratory for the fabrication of the actual porcelain veneers, we put temporary veneers on in the meantime. These temporary veneers are made out of composite material and are not as sturdy," says Eufemio, who says they may break if you chew on hard dishes. The permanent veneers may be read for fitting after a week.
ADVERTISEMENT - CONTINUE READING BELOW
"We remove the provisional or temporary bonding and we fit the fabricated veneers to your teeth. We then do a trial fitting for us to see whether there are adjustments that are still needed and to see if you're happy with the result. Once the goal is achieved, we send them back to the laboratory for final glazing, giving the veneers a more natural looking effect," says Eufemio.
After a couple of days, you return for the final cementation of veneers.
Your teeth will be air dried and your dentist will apply acid etchant, a blue fluid that will let the veneers adhere perfectly to your teeth. "We leave it on for about 15 to 20 seconds and then rinse it with water," says Eufemio. "After we rinse, we air dry them again and we achieve a frosty white appearance of the surface of the prepared teeth."
An adhesive is then applied on the tooth's surface and each veneer with cement is positioned on the tooth. Once it's in the right position, the excess cement is removed. When each tooth is done, a light curing machine is used to set the cement. The entire procedure takes about 40 minutes to an hour.
ADVERTISEMENT - CONTINUE READING BELOW
It will take two to three days before you get used to your new smile and bite.
On your first day of wearing veneers, your gums and teeth will feel unnatural, especially when you eat. This is because your mouth is still adjusting to them. Expect full recovery in less than a week.
You will have to stop biting into hard food.
While veneers are sturdy, dentists advise patients who wear them to refrain from biting into food that will subject your teeth to too much force or unnecessary stress. This means when eating chips, nuts, fried pork rinds, and even crispy pizza, you have to use your utensils to cut them into pieces and chew them with your molars. You will also be discouraged from biting into apples, corn, and similar food into which you would usually embed your teeth.
They can last a lifetime if you take care of them.
Once you have veneers, you should visit your dentist every quarter for a checkup, maintenance, and cleaning. This costs about P1,500 every visit. Floss every day and brush your teeth more thoroughly than ever, minding the area between your veneers and gums, an easy trap for food particles.
ADVERTISEMENT - CONTINUE READING BELOW
Wanna hear from fellow Pinays who have had veneers done? Visit our forum on Girltalk!
This story originally appeared on Townandcountry.ph.
* Minor edits have been made by the Femalenetwork.com editors.
Load More Stories