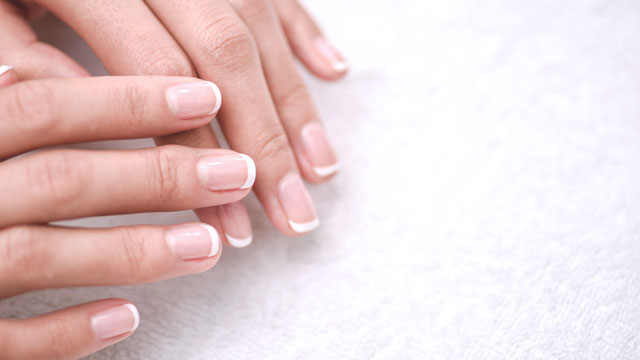 We get manicures and pedicures to get pretty painted nails and to give our hands and feet TLC. But, did it ever occur to you how you can preserve your nails' health after every pampering session? Here are the essential things you should do prior to going and as soon as you get out of the nail salon.
ADVERTISEMENT - CONTINUE READING BELOW
Start maintenance and care before getting to the nail salon.
Prepare your money and do your restroom business first prior to getting your nails painted. Doing so prevents your fresh manicure from getting ruined by zippers and buttons. If you're getting a pedi, wear open-toed footwear.
Do a gloss-over.
Reapply a thin layer of clear top coat on the nails every two days, especially on the top edge, to refresh its shiny finish. This practice also prevents chipping
Moisturize your cuticles every time.
Dry cuticles may lead to hangnails, and the best way to prevent them is by regularly using hand cream. As for your toes, dry cuticles and dry skin build-up may leave them feeling sore and tender. After every shower, rub a towel on the sides of your toenails and bring back the hydration with a cuticle oil.
Don't use your nails to open things.
We're so used to using our fingernails to pull objects open. This bad habit causes chipping and breakage. Try using your actual fingers or other items (like a key or old ATM cards) instead.
ADVERTISEMENT - CONTINUE READING BELOW
Recommended Videos
Fake it.
Once the nails start to grow, file the edges and paint a thin layer of clear topcoat to make your mani and pedi will still look as good as new.
Stay away from alcohol.
Not the one you drink! Hand sanitizer and rubbing alcohol can dry out your hands, nails, and cuticles, making the polish prone to chipping. Wash your hands the old-fashioned way: with soap and water. But if you have no other option but to a hand sanitizer, follow it up with a hand cream.
Give them a break.
Leave your nails polish-free for at least two weeks to allow them to breathe and recover from being covered with nail lacquer. If you're into gel polishes, let your nails rest for at least a month to prevent them from being brittle and weak.
This story originally appeared on Cosmo.ph.
* Minor edits have been made by the Femalenetwork.com editors.
ADVERTISEMENT - CONTINUE READING BELOW
Load More Stories