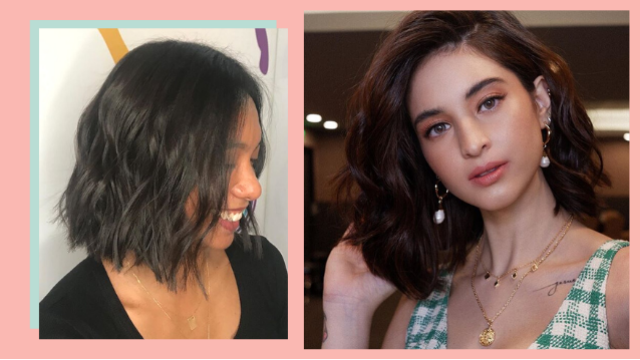 A round face is generally described as having wide cheekbones, short chin, and round jawline. They tend to have more symmetry comparing to other face shapes—it's because the length of the forehead and chin are the same as the width of the cheeks (Think: Kathryn Bernardo or Maine Mendoza). Since those with round faces have symmetrical features, the most flattering cuts for them are the ones which break the symmetry and those which give the illusion of length. 
ADVERTISEMENT - CONTINUE READING BELOW
"Steer away from haircuts that make your face look bigger," suggests hairstylist Jof Fantone of The Color Bar PH. He also adds that aside from the face shape, you should also consider other things first before deciding to get your hair chopped. They are the following:
1) Lifestyle - "How much time can you spend styling your hair? Or are you the wash and wear type of girl?"
2) Timeframe - "Will there be any event in the next six months that would require hair length for styling?"
3) Disposition - "Are you adventurous? Or do you like to play it safe?"
4) Commitment– "How committed are you to style your hair for your desired haircut? A good example is having bangs, you have to be committed to pulling off bangs." 
From a professional perspective, Fantone shares that they also study the texture and density of their client's hair. "Some clients would show haircut pegs, however, due to texture and density some haircuts won't work," he says, "But I always make sure my client and I can meet halfway."
Below are some flattering short hairstyle ideas for round-faced ladies:
Shaggy Bob
The texture and layering of a shaggy bob, especially when it's parted on the side, balance out the curves of the face. "Shaggy bob's high layers around the cheekbones make the face slimmer," Fantone says. To get this, ask your hairstylist to give you face-framing soft layers with wispy ends for that fun and flirty feel. 
ADVERTISEMENT - CONTINUE READING BELOW
FN Tip: Best to spritz on hairspray to ensure long-lasting hold. You can also apply a bit of mousse to define the layers.
Try: TRESemmé Styling Compressed Micro Mist Level 4: Extend Hairspray, P435, BeautyMNL
Long Bob
A long bob (aka the lob) is always a good choice for round-faced ladies, especially if you style it with long layers. Lob is also perfect for those who want to cut their hair short but don't want it to be too short. "Adding layers will definitely slim [down] the face," Fantone adds.
ADVERTISEMENT - CONTINUE READING BELOW
ADVERTISEMENT - CONTINUE READING BELOW
FN Tip: Achieve the famous messy lob by investing in the right products. Sea salt sprays and mousse can go a long way in giving you that playful look.
ADVERTISEMENT - CONTINUE READING BELOW
Try: BeachBorn Sea Salt Spray 100ml, P180, BeachBorn
Pixie Cut
If you're brave enough to go shorter, the fierce pixie cut is the way to go. Opt to have long layered side bangs to give the illusion of a smaller face. Pixie cut may feel intimidating at first, but trust, those with round faces never fail to rock this look well.
ADVERTISEMENT - CONTINUE READING BELOW
FN Tip: Believe it or not, pixie cuts are one of those styles that don't require much maintenance as long as you know how to blow-dry properly. Just towel dry your hair, spray a heat protectant spray, section your hair, blow-dry it, and you're good to go!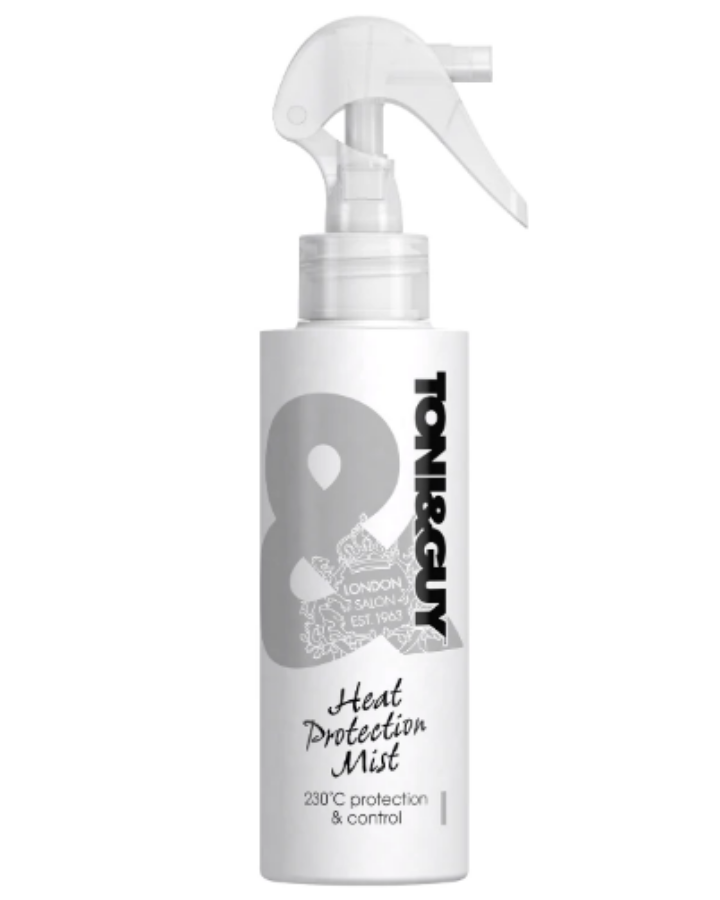 ADVERTISEMENT - CONTINUE READING BELOW
Try: Toni&Guy Heat Protection Mist 150ml, P780, BeautyMNL
Middle Part with Loose Waves
The easiest trick in the book? Middle parting. Middle parting your hair instantly flatters and lengthens your round face. Partner it with loose waves for that slimming effect. "You can also add long wispy fringe for a more romantic look," Fantone also recommends.
ADVERTISEMENT - CONTINUE READING BELOW
FN Tip: A texturizing mist is a must-have when you're aiming for effortless waves (and fringe, if you decided to have one). All you have to do is spray the product on damp hair, scrunch it (or put your hair in a bun if you still can), and that's it!
ADVERTISEMENT - CONTINUE READING BELOW
Try: Ouia Wave Spray 50ml, P693, Sephora PH
Faux Hawk
"If you want to go edgy, go for the fawk hawk," Fantone suggests. This hairstyle has plenty of height which makes it perfect for those with round face shape as it elongates your look. To achieve this, hairstylists first sleek down both sides of the hair (no shaving needed!), cut longer the hair near the forehead, and then raise the middle section. Take note that faux hawk works best for textured hair—and for the ones who are not faint-hearted.    
ADVERTISEMENT - CONTINUE READING BELOW
FN Tip: Use pomade with a heavy hold to make sure that your faux hawk will look sleek the whole day. To use a pomade, simply towel dry your hair, and leave it damp enough for easier styling. 
Try: Bench Barbers Pomade 80g, P175, Bench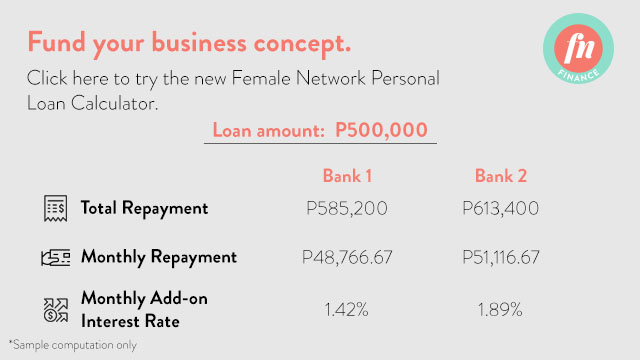 ADVERTISEMENT - CONTINUE READING BELOW
Load More Stories