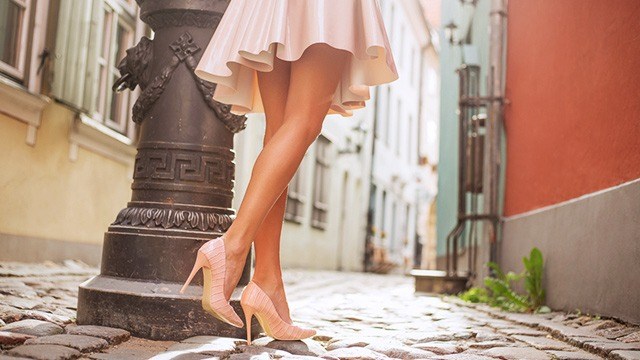 Coming from someone who was teased for being balbon (hairy) as a youngster, hair removal became one of the top things to do when I got older. Fast forward to now being older (much older!) I've tried pretty much every treatment out there to reduce if not eliminate the growth of dense hair in various parts of my bod. Let me give you a lowdown on each technique and what to expect.
ADVERTISEMENT - CONTINUE READING BELOW
Shaving
The easiest and the cheapest method to take out hair. Not to mention the most painless save for the occasional nicks here and there. If you use a sharp blade, shaving cream, gel, or oil, then you lower the odds of razor burn.
Feels like: If you're careful, it just feels like scraping your skin with the edge of an ATM card
Cost: P59.75 to P300, depending on the brand and the type (disposable or reusable can be found at drugstores, grocery stores, etc.)
Hair growth: Three to five days 
Pain level: 
ADVERTISEMENT - CONTINUE READING BELOW
Depilatory creams
These are applied in thick layers over a desired area of skin. It is then left on for several minutes before being wiped off. Depilatory creams simply work by dissolving the hair close to skin level, if not entirely at skin level. Sad to say, this technique is not always effective especially when applied to coarse, dense hair. Also the chemicals come with a strong and somewhat toxic odor.
Feels like: Generally painless with some minor tingling sensations. Any burning pain felt could either be from sensitive skin or leaving the product on longer than directed.
Cost: P107–P257 (leading drugstores and beauty stores)
Hair growth: One to three days
Pain level:  
ADVERTISEMENT - CONTINUE READING BELOW
Waxing
Undoubtedly one of the more painful removal options, but also one of the most effective in leaving the area hair-free much longer while still being relatively affordable. Waxing allows for hair removal in larger areas in one go.  It involves the application of melted wax onto skin. The dried wax then sticks to the hair and can be ripped off quickly, and often times this is done with a strip of cloth. Before booking a waxing session, make sure that your hair is at least one-fourth of an inch long so it can be waxed effectively.
Feels like: Imagine sticking those grey balikbayan packaging tapes onto yourself, pressing it down firmly and then yanking it off.… MOTHERCRAKERS!!!
Cost: P115 for an at-home kit, P698–P1398 for waxing service at Strip, Lay Bare, and Bare Skin
Hair growth: Three to six weeks
Pain level:  
ADVERTISEMENT - CONTINUE READING BELOW
Sugaring
Very much like waxing, this method involves coating a gel or paste-like sugar mixture on the desired area. It is effective at pulling the hair follicles out by the roots, and is a good alternative for individuals who are looking for an organic and cost effective treatment alternative.
Feels like: You are being made into a human peanut brittle. The amount of sugar used and its crystallization just reminds me of candy. Since it's not as sticky as wax, it tends to be less painful.
Cost: P130–P295 for at-home kits; P200–P600 sugaring services at Bare Naked Sugaring Salon  and Bare Skin Glorietta
Hair growth: Three to six weeks
Pain level:  
ADVERTISEMENT - CONTINUE READING BELOW
Laser
Laser light is used to destroy hair at the very roots. Some results vary from permanent to very minimal hair growth. Since the laser detects the follicle via its pigment, the treatment works best on light skin with dark hair and is less effective at removing blonde or white ones. It takes around six to twelve laser sessions to be hair-free.
Feels like: Rubber band getting snapped against skin. For a lot of people the stinging pain is bearable while others consider it just as bad as waxing.
Cost: approximately P2,500–P3,500 per session (make an appointment at an aesthetic clinic like Flawless, Skin House, and Wink)
Hair growth: Touchups are needed every six weeks during the first six sessions. If initial sessions are completed, you can re-visit the clinic every once a year. This, of course, can vary from person to person. See Kim K's baby hairs as reference.
ADVERTISEMENT - CONTINUE READING BELOW
Pain level:  
ADVERTISEMENT - CONTINUE READING BELOW
Electrolysis
The only permanent hair removal treatment approved by the FDA. This technique involves destroying the roots of each hair from the follicle with the aid of electric currents. While laser treatment does not work on certain skin or hair types, electrolysis is the opposite. Fifteen to 30 sessions are needed to make this removal effective, and it is best used in smaller areas like the bikini line, underarms, and face. Some sneaky celebs have been rumored to use this as a trick to raise or move back hairlines for that fivehead look.
Feels like: Many have however reported that the burning feeling lasts faster that you can say Vin Diesel or Bembol Roco. Mere seconds of stinging for a lifetime of hairlessness.
Hair growth: complete sessions often lead to permanent hair removal
Pain level:  
ADVERTISEMENT - CONTINUE READING BELOW
Comments
Load More Stories