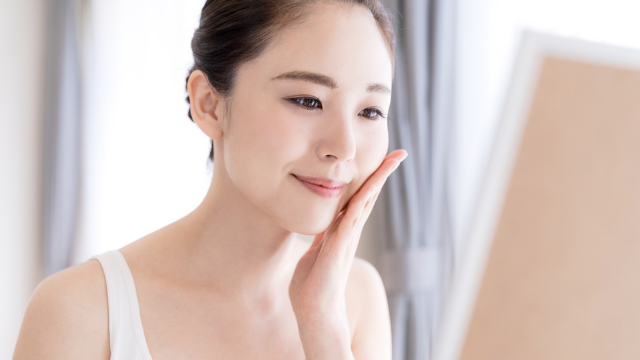 Hada Labo has a following for a reason, and this is why a lot of Pinays where hyped to hear that the brand is finally launching in the Philippines! For years, we've always seen the Hada Labo Hydrating Lotion in numerous skincare lists and awards but could only get it via two options: through friends or relatives who were going to visit Japan and through third-party resellers who hiked up the price. It's really great to have the Hydrating Lotion (and other of Hada Labo's famous products) available in all Watsons stores and online.
ADVERTISEMENT - CONTINUE READING BELOW
CONTINUE READING BELOW
Recommended Videos
If you're curious but hesitant to try the skincare product because you don't know much about it, let us convince you why it deserves a prime spot in your day and night skincare regimens.
1. It comes in two sizes!
Hada Labo's Hydrating Lotion comes in 30 ml (P195) and 170 ml (P685) bottles, so you can kind of try-before-you buy. For Hada Labo newbies and those who are not ready to commit to the larger bottle, get the smaller one so you can see how it will fare on your complexion.
2. It has four types of Hyaluronic Acid.
This is the reason you'll be able to achieve dewy, healthy, and bouncy "glass skin." The Hydrating Lotion contains four different types of Hyaluronic Acid to lightly hydrate all the layers of your skin and help them retain moisture longer. This balancing lotion also preps skin to absorb richer products faster and easier.
ADVERTISEMENT - CONTINUE READING BELOW
3. It won't leave your skin oily.
FYI, Hada Labo's Hydrating Lotion is super lightweight. Facial lotions, unlike body lotions, have thin consistencies to allow fast absorption by the skin. If you think your complexion will look and feel greasy after using it, think again.
4. It works for all skin types.
Yes, including oily skin. Whatever your skin type is, your complexion will quickly absorb the liquid and will leave your face feeling fresh and plump.
5. It softens rough texture and bumps.
Constantly using facial acids and actives can destroy your skin barrier, leading to redness, irritation, and acne. The Hada Labo Hydrating Lotion can aid in treating such conditions as it balances the pH levels of your complexion. Instead of stripping your skin of its layers, it softens and moisturizes it as well as reducing blemishes and dryness.
6. It can be used as a daytime moisturizer.
The Hydrating Lotion is meant to be used after toner, before your moisturizer. But since our weather is pretty humid all the time, it can double as a light moisturizer during the day. Just save your richer skincare products for nighttime.
ADVERTISEMENT - CONTINUE READING BELOW
7. It doesn't have mineral oil, fragrance, and alcohol.
You know all those bad-for-your-skin ingredients like sulfates and artificial fragrances? Hada Labo doesn't have any of them in their products. The lack of unnecessary additives and chemicals won't irritate your skin and help keep it soft and smooth.
Load More Stories