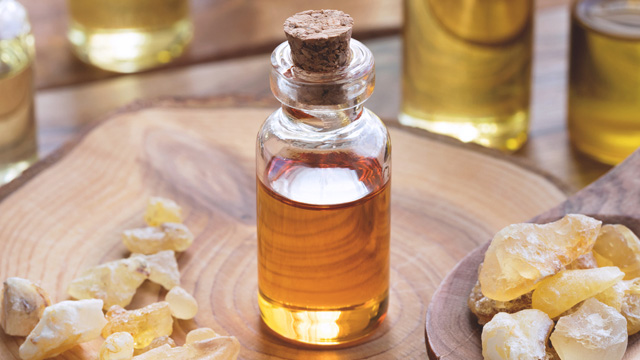 You've heard of the skincare benefits of argan and virgin coconut oil, but you probably have yet to try frankincense (even if it's been a part of your home Christmas manger scene for years). 
Frankincense, in fact, has been used as a cleansing agent for centuries: it's been made into toothpaste, perfumes, and deodorants. Its scent has even played huge roles in religious ceremonies and burials, and its oil has been found to contain anti-oxidants and anti-aging components.
ADVERTISEMENT - CONTINUE READING BELOW
This natural product comes from the sap of the boswellia sacra trees, and acts as the bark's "first aid" when scratched.
CONTINUE READING BELOW
Recommended Videos
"The function of frankincense resin is to speed up the healing for the scar… to close up the wound, and to make a barrier," explained Neal's Yard's international trainer Gloria Yuan during a recent Frankincense Intense Lift Eye Cream event. "You have to scrape the tree and let the resin ooze out. And when it comes in contact in the air, it will solidify. In the resin, there are essential oils. There are a lot of anti-oxidant elements."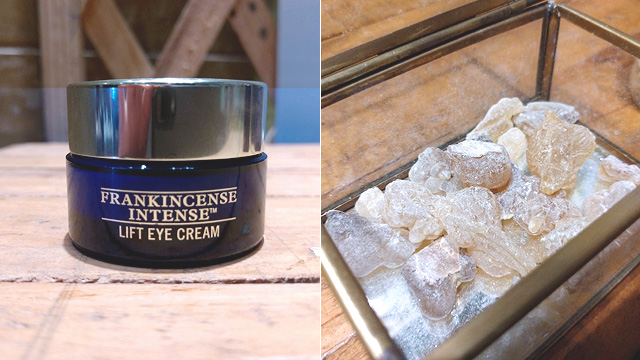 ADVERTISEMENT - CONTINUE READING BELOW
The whole thing of frankincense revolves around healing, protection, and renewal, which makes it perfect and effective for keeping your skin flawless and youthful. Here are a few benefits that may convince you to go for it:
It helps lessen wrinkles.
Are fine lines starting to show on your forehead and around your eyes? Religiously using skincare products with frankincense can slowly make them disappear.
It can fade scars.
Frankincense creams, when used regularly can aid in scar reduction and skin regeneration while evening out your tone.
It helps nourish dry skin.
Dry skin can lead to chafing, and since frankincense's expertise is wounds, it assists with your skin's healing and moisturizing.
It's effective against insect bites.
I've personally seen the effect of frankincense balm on a nasty insect bite; the scar and discoloration was gone in a more or less a week. Heck, it even helped with the initial swelling and itchiness!
ADVERTISEMENT - CONTINUE READING BELOW
It can kill warts.
You'll need to do a patch test for this first as you'll be using pure frankincense essential oil. If you don't notice any adverse effects, put a few drops of it on a cotton ball, place it on the wart, and bandage it. Healthline recommends doing this twice a week or until the wart falls off.
Comments
Load More Stories