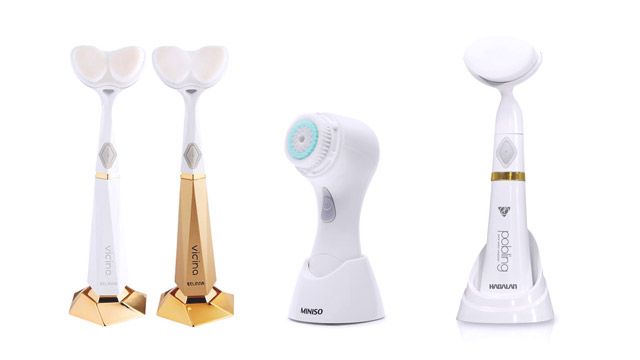 It was a great day when I discovered the perks of investing in an electronic facial cleansing brush. Used with a foam cleanser, it effectively removed deep-seated dirt that I never realized was still there. It also gently massaged my skin and stimulated blood flow, leaving me with relaxed facial muscles and a pinkish glow.
ADVERTISEMENT - CONTINUE READING BELOW
The best part of it is that it helped dislodge blackheads on my nose that I've long been annoyed with, which encouraged me to use it regularly to help keep my skin clear.
Now, facial brushes have been around for a very long time, but it's only recently that cheap but effective electronic ones are becoming locally available. If you're interested, you can try any of these:
CONTINUE READING BELOW
Recommended Videos
1. Pobling Pore Sonic Cleanser
This is what I personally use. It has one head with really soft bristles that stimulates your skin gently. You can use it in the shower since it's waterproof, and it's easy to bring during travels because it quickly dismantles. It runs on a regular AAA battery, and is so energy-efficient that one battery will last you months.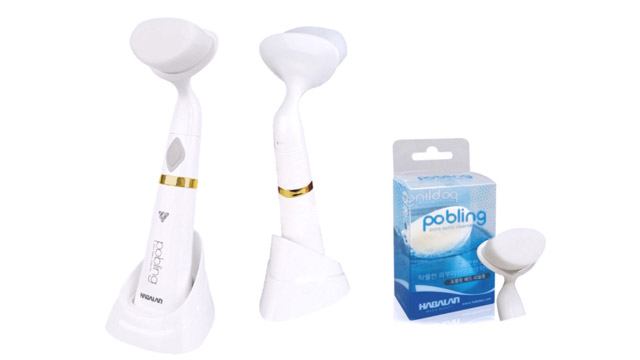 ADVERTISEMENT - CONTINUE READING BELOW
Pobling Sonic Cleanser, P1,080, and Refill Brush, P400 available at Althea
2. Vicina Vibration Pore Brush
My sister uses this brand, which has dual brushes that gently slides across the slopes of your face. Similar to Pobling, it has really thin and soft bristles, which make cleansing your face so much of a treat especially after a long day at work.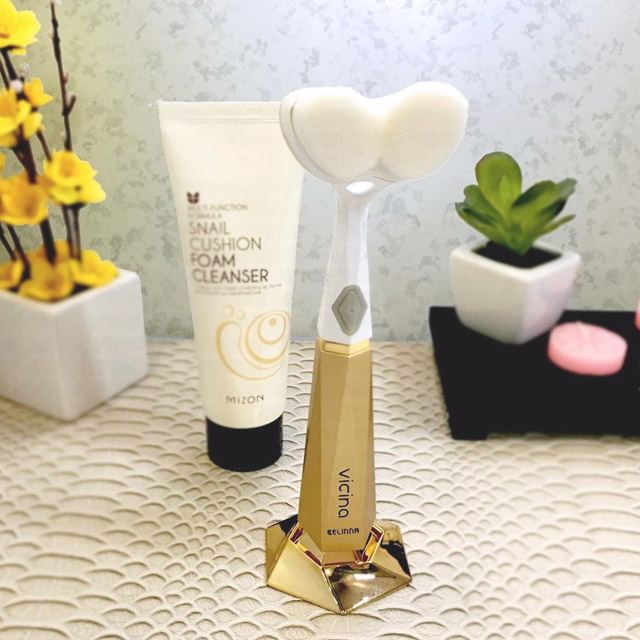 ADVERTISEMENT - CONTINUE READING BELOW
Vicina Vibration Pore Brush, P1,500, available at Suesh
Miniso Electric Facial Brush and Deep Cleansing Ultrasonic Face Cleanser
I've heard pretty good reviews about Miniso's brushes. The best upside is that they're pretty cheap, and they do the job well.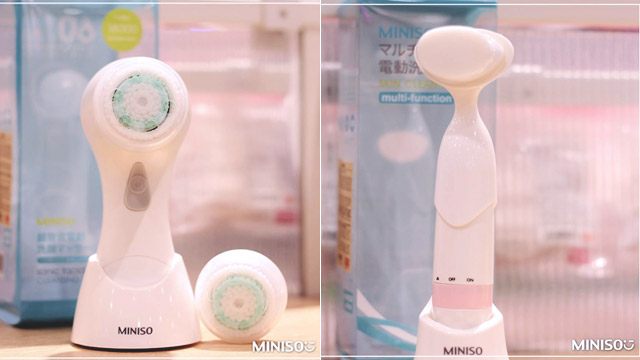 Miniso Electric Deep Cleansing Ultrasonic Face Cleanser, P749, and Electric Facial Brush, P349, available at Miniso
ADVERTISEMENT - CONTINUE READING BELOW
Remember!
Before you enjoy your electronic facial cleansers, you need to know a few basic things to fully utilize them.
1. It's okay to use your cleaning brush regularly as long as you don't overdo it.
I only use mine four times a week at most, but some use theirs daily so really, it all depends on your skin. If you're just new to it, I suggest that you try it every other day, and gauge how your skin responds from there. You wouldn't want to overdo it and risk abrassions especially if you're sensitive.
2. Don't worry too much about sudden breakouts.
Unless you have an existing acne condition that you've been working on fixing with your derma, then getting a few pimples during your first few usages is pretty normal. Just let your skin rest for a few days then try again. If, as stated, you have a skin issue, always ask your doctor first before trying an electronic facial cleanser out.
ADVERTISEMENT - CONTINUE READING BELOW
3. Don't use your facial brush on any other part of your body.
It's all about simple hygiene. You wouldn't want to have dirt from different parts of your body settle on your brush and get transferred to your face, right?
4. Don't lend your facial brush to other people.
Again, hygiene.
5. Always make sure that your brush head is dry.
Those soft, compact bristles can be pretty hard to dry, so make sure to squeeze out any remaining water after using and put your brush somewhere that isn't humid to avoid growing molds.
6. Never use your brush on open wounds.
Aside from the fact that it will hurt, it may also infect the injured area, so best not risk it!
Comments
Load More Stories