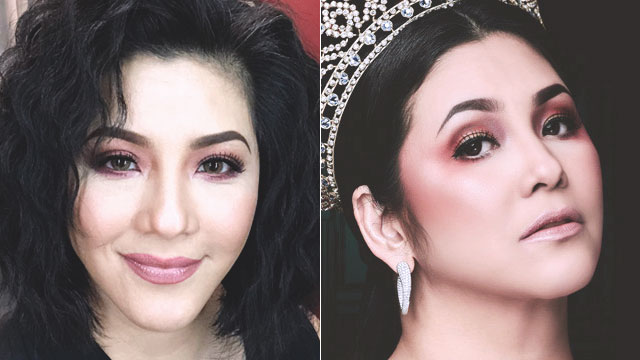 In case you didn't know, Asia's Songbird Regine Velasquez-Alcacid expertly does her own makeup. If you follow her on Instagram, you'll she often credits her "right hand" for her looks, whether it's for a regular day or a performance night—which is why it comes to no surprise (but with much excitement) that she is now the new face of BYS for their new "Reign" campaign, which is all about "finding one's purpose" and "having the confidence to go after it."
ADVERTISEMENT - CONTINUE READING BELOW
CONTINUE READING BELOW
Recommended Videos
For the campaign, BYS launches four different eyeshadow palettes all with 12 shades to upgrade your look: the bright rainbow selection of Euphoria; the muted mix of peachy and berry nudes in Nude 4; the party-ready hues of Rebel; and the summery, sultry vibe of Peach 2.
ADVERTISEMENT - CONTINUE READING BELOW
So if you're up to go #BeYourOwnExpert with these must-have palettes, you can do so with these eye makeup tips we learned from the songbird herself, based on her IG posts:
Open up your peepers with something bright.
Usually, you add a bit of highlighter at the inner corners of your eyes, but what's stopping you from brushing up to your lids? Balance it out with a darker, more neutral hue on the outer corners for a soft but interesting look.
Don't be afraid to go for a bold eye.
Because very few things are as sultry as a correctly done smokey eye. Make sure to keep your lip color neutral to make your peepers the star of the show.
Warm eyeshadow hues can go under your bottom lash line, too.
A lot of K-beauty fans will attest to this trick—apply the same eyeshadow you used on your lids to the small area just under your lower lash line. This creates aegyo sal, or "cute eyebags" which makes you look younger and slightly flushed. If you want to make a statement, go for more intense shades instead of the usual rose and peach tints.
ADVERTISEMENT - CONTINUE READING BELOW
Basic browns will always look classy.
But you can still highlight the middle of your lids with something gold or sparkly to add more life to your look.
Comments
Load More Stories