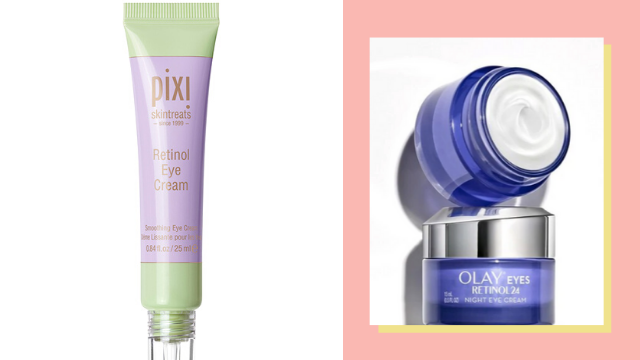 With so many existing skincare products in the market, a buzzword that often comes up when it comes to anti-aging and skin firming is retinol. You can find this ingredient in a lot of serums and creams, but what exactly is it in the first place? And why should you start using retinol-infused eye creams as part of your skincare routine? 
ADVERTISEMENT - CONTINUE READING BELOW
READ MORE ABOUT EYE CREAMS
CONTINUE READING BELOW
Recommended Videos
What is retinol?
You may be asking yourself, "Retinol? Retinoid? Are they the same thing?" Retinol is one of the substances that you can find in a vitamin A derivatives group called retinoids—it's proven to help treat a multitude of skin concerns, such as fine lines, acne scars, dark spots, and even chicken skin.
So what's the difference between the two?
Retinoid and retinol share a lot of similarities to each other (they are in the same vitamin A derivative group after all), it's just that retinol is not as potent as compared to retinoids, and this is why it's much more readily available in the market. Nonetheless, retinol's benefits are still notable; definitely proven and tested.
Why is retinol important in eye creams?
The skin around our eyes is comparatively thinner which makes this area prone to dryness, wrinkling, and is quicker to show signs of aging. Now's the time to start using retinol-infused eye creams because, aside from the benefits listed above, this substance is also popular for its collagen-boosting properties. On a molecular level, retinol-infused eye creams will help improve the skin around the eye's elasticity, keeping it firm and smooth in the long run.
ADVERTISEMENT - CONTINUE READING BELOW
Here's a roundup of retinol eye creams that you need to try ASAP:
1. Olay Eyes Retinol24 Night eye Cream
P1999, Olay, Watsons
Olay's retinol eye cream guarantees to give your skin 24-hour hydration because its formulation, as mentioned, goes ten layers deep into the skin—you'll be waking up to younger-looking skin every time. They also offer a facial moisturizer and a serum product variant if you want the whole Retinol24 set.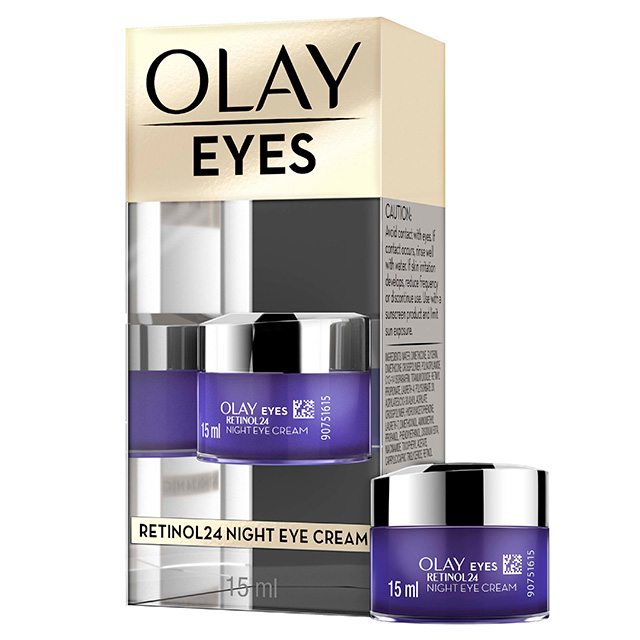 ADVERTISEMENT - CONTINUE READING BELOW
2. Shiseido Benefiance WrinkleResist24 Pure Retinol Express Smoothing Eye Mask
$70, Shiseido, Sephora 
You can also experiment with using eye masks for your skincare routine. This product offers a set of 12 packets, which house two powerful, retinol-infused, eye mask sheets per piece. Apply and leave this on for 15 minutes, and you'll instantly see the difference.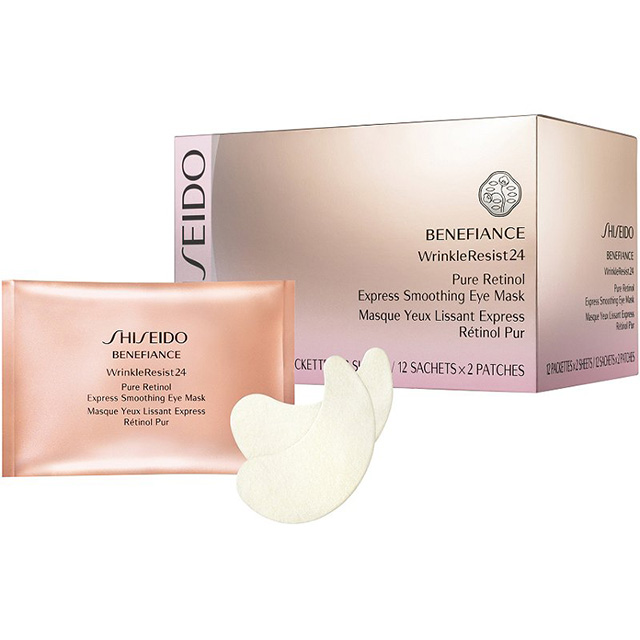 ADVERTISEMENT - CONTINUE READING BELOW
3. The Inkey List Retinol Eye Cream
$9.99, The Inkey List, Sephora 
A vegan and affordable product from the The Inkey List, this nighttime eye cream is formulated with retinol that will help reduce fine lines and signs of skin aging. We suggest applying moisturizer after using this to really rejuvenate your skin.

4. L'Oréal Revitalift Anti-Wrinkle + Firming Eye Cream
$17.99, L'Oréal, L'Oréal
ADVERTISEMENT - CONTINUE READING BELOW
You can also try out this affordable eye cream that's offered by L'Oréal. It's part of the brand's Revitalift line, so expect it to deliver great results—reduction of fines lines and firmer skin in just four weeks.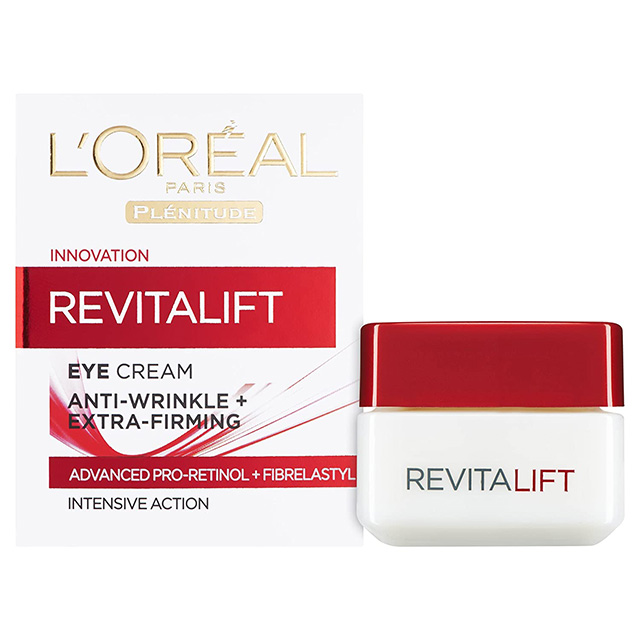 5. Pixi Retinol Eye Cream
P1,670, Pixi, Sephora.ph
ADVERTISEMENT - CONTINUE READING BELOW
The cult-favorite Pixi offers a basic and delicate retinol eye cream formula that will help improve the elasticity and firmness of the skin around the eye area.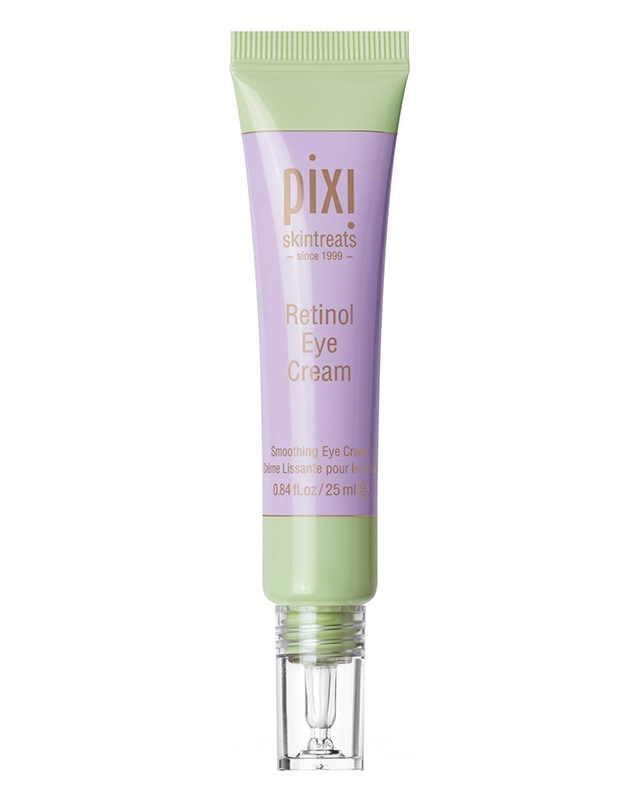 6. CeraVe Skin Renewing Retinol Serum
P1,650, CeraVe, BeautyMnl
A product from another cult-favorite skincare brand, this retinol eye cream is suitable for those who have sensitive skin. Not only does it have three essential ceramides (which help in moisturizing the skin as well), it's also fragrance-free and non-comedogenic. 
ADVERTISEMENT - CONTINUE READING BELOW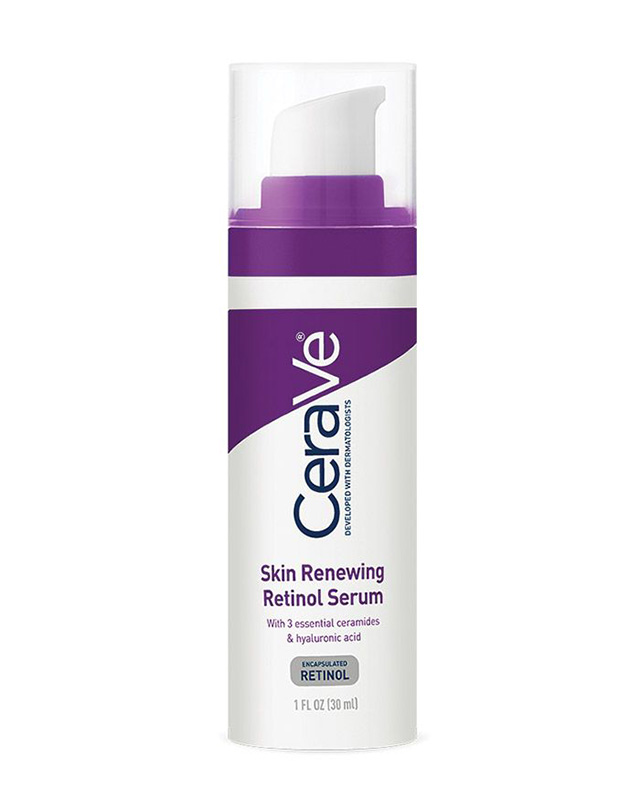 7. Dennis Gross Ferulic + Retinol Eye Cream
P4,160, Dr. Dennis Gross, Sephora.ph 
What does a Ferulic + Retinol combination do? Ferulic acid helps in boosting the effects of other antioxidants, and it's also best known for its skin-protective benefits. When mixed with retinol, this luxurious eye cream from Dr. Dennis Gross will surely make your skin firm and youthful in no time.
ADVERTISEMENT - CONTINUE READING BELOW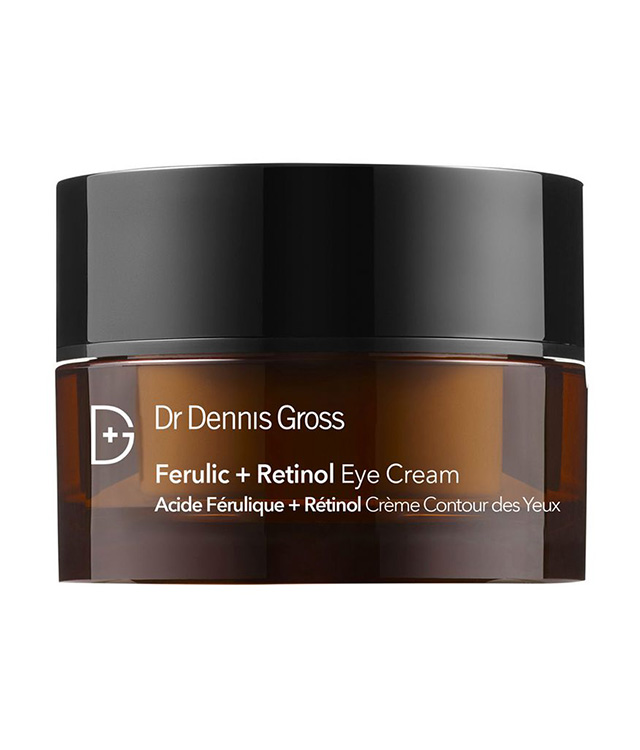 8. Dermalogica Age Smart Age Reversal Eye Complex
P2,475, Dermalogica, BeautyMnl 
Another eye cream on the more expensive side, this powerful Dermalogica product is infused with the following: retinol to help reduce signs of skin aging, microencapsulated niacinamide and ash tree bark that help keeps skin hydrated, and even vitamin C to top it all off.
ADVERTISEMENT - CONTINUE READING BELOW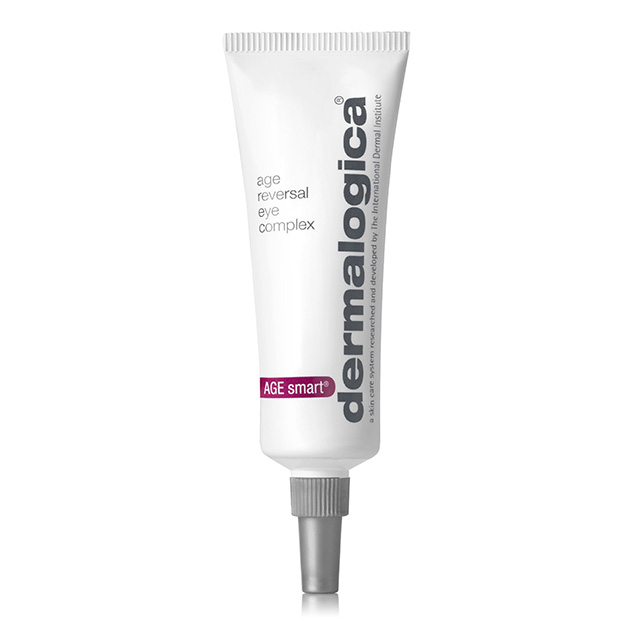 9. First Aid Beauty (FAB) Skin Lab Retinol Eye Cream
P3,015, First Aid Beauty (FAB) Skin Lab, Sephora.ph 
This luxurious multi-formulated eye cream has microencapsulated retinol that stimulates collagen production, hyaluronic acid that retains moisture in the skin, and even caffeine that helps reduce eye puffiness. It's also soy-free, nut-free, cruelty-free, and allergy-tested.  
ADVERTISEMENT - CONTINUE READING BELOW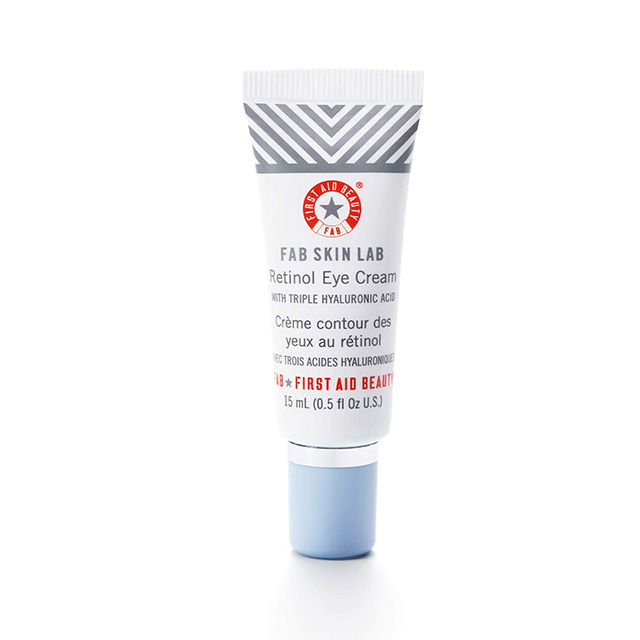 READ MORE ABOUT EYE CREAMS
10. Murad Essential-C Eye Cream SPF 15 PA++
$70, Murad, Sephora
Why not grab a retinol eye cream that also acts as a sunscreen? The Murad Essential-C Eye Cream combines the benefits of UV protection and retinol to restore your skin's firmness and glow. The product's formulation also includes shorea stenoptera butter, avocado oil, and caffeine which help in hydrating the skin and reducing puffiness.
ADVERTISEMENT - CONTINUE READING BELOW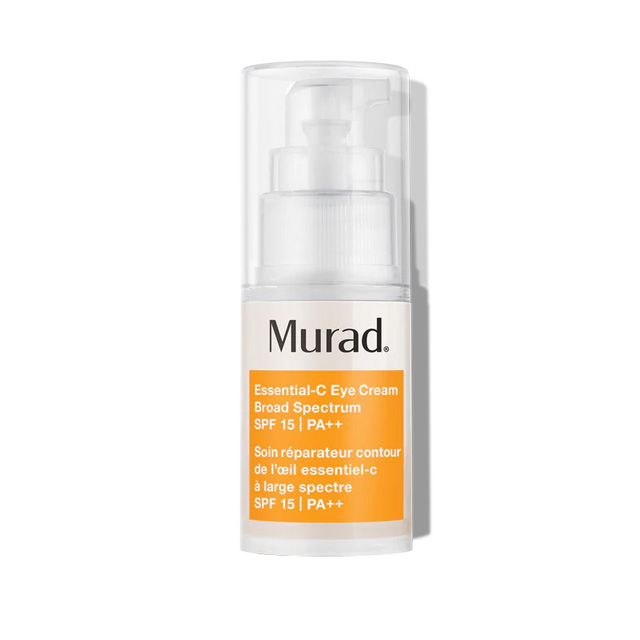 Load More Stories