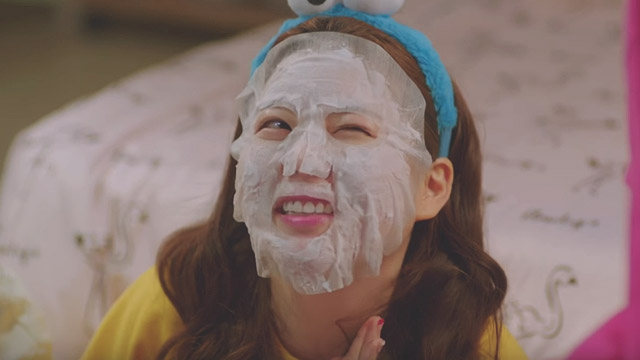 Blackheads never seem to go away. You're already way past adolescence but they're still on your nose, swiped clean by pore strips, only to come back with a vengeance in a week.
Getting rid of them can also get costly especially if you regularly get luxury facials. But if you're willing to try a different route, you can get rid of them without a full-on treatment or rushing out to beauty counters to buy your scrubs or strips. You only need one ingredient that you can easily find in your kitchen—eggs.
ADVERTISEMENT - CONTINUE READING BELOW
According to Reader's Digest, egg masks not only help remove blackheads but also improve your skin's complexion. Moreover, "the protein found in egg whites can clear up your acne and tighten your pores," so you won't have to think about getting sudden breakouts often. The steps are pretty simple:
CONTINUE READING BELOW
Recommended Videos
Get one egg. Separate the egg white from the yolk.
Beat the egg white until it's fluffy.
Remove your makeup then brush the egg white on your nose and on other parts of your face that need deep cleansing.
Place a thin layer of tissue over the areas you've applied the egg white on, then put more egg white on top of it until the sheets are clear. This is where your blackheads will stick later on.
Let everything dry for about twenty to thirty minutes.
Peel off the tissue and egg white mask and see how many blackheads you've taken out.
ADVERTISEMENT - CONTINUE READING BELOW
For more details, check out BABAMitsANNE's video:
If an egg white mask isn't your thing, Reader's Digest also shares other ingredients you can find at home that can help remove stubborn blackheads:
Brown sugar + honey + lemon juice
Mix all three ingredients to create a gentle scrub for your nose and chin. It smells good, too!
Brown sugar + virgin coconut oil
These two are the most common ingredients in lip scrubs, but they can also be used to remove blackheads on your nose. Just make sure to massage gently to avoid abrasions.
Milk + honey
Make sure you use pure raw honey. Mix the two together and apply them to areas of your face that have blackheads. Similar to the egg white mask, put tissue or a cotton pad over it and let it sit for 15 minutes before peeling it off.
Comments
Load More Stories