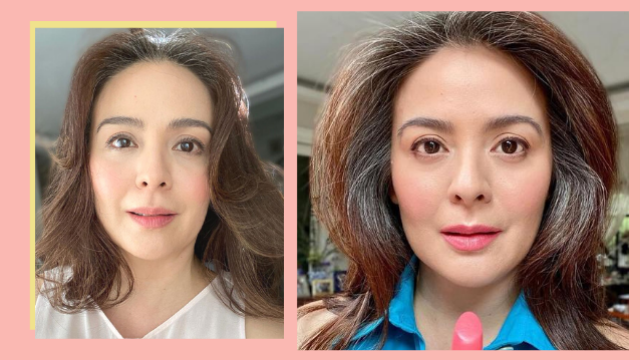 Quarantine has limited our access to hair salons and all the primping that goes on inside—including hair coloring. But instead of letting it become a hindrance, some have learned to take this opportunity to embrace their natural locks instead. One such celebrity is Dawn Zulueta. The 51-year-old actress and mother of two has been garnering attention on Instagram for posts that flaunt her graying mane.
ADVERTISEMENT - CONTINUE READING BELOW
Just yesterday, she posted a photo sampling three different tubes of lipstick from Hermes, Tom Ford, and Too Faced, in an effort to practice her hand at "fancying up" once again. Dawn got all dolled up and wore her hair down, the white strands framing her face. She then ended her caption with the hashtags #silverhairdontcare and #DawnsUbanLegend with an emoji of a white-haired woman.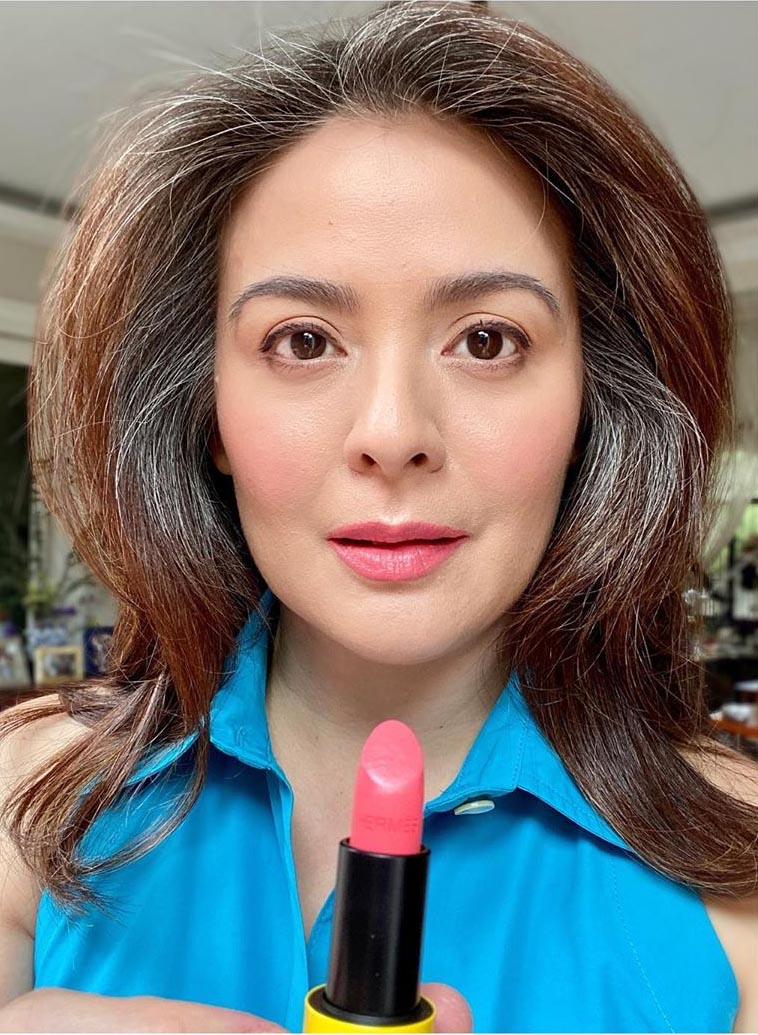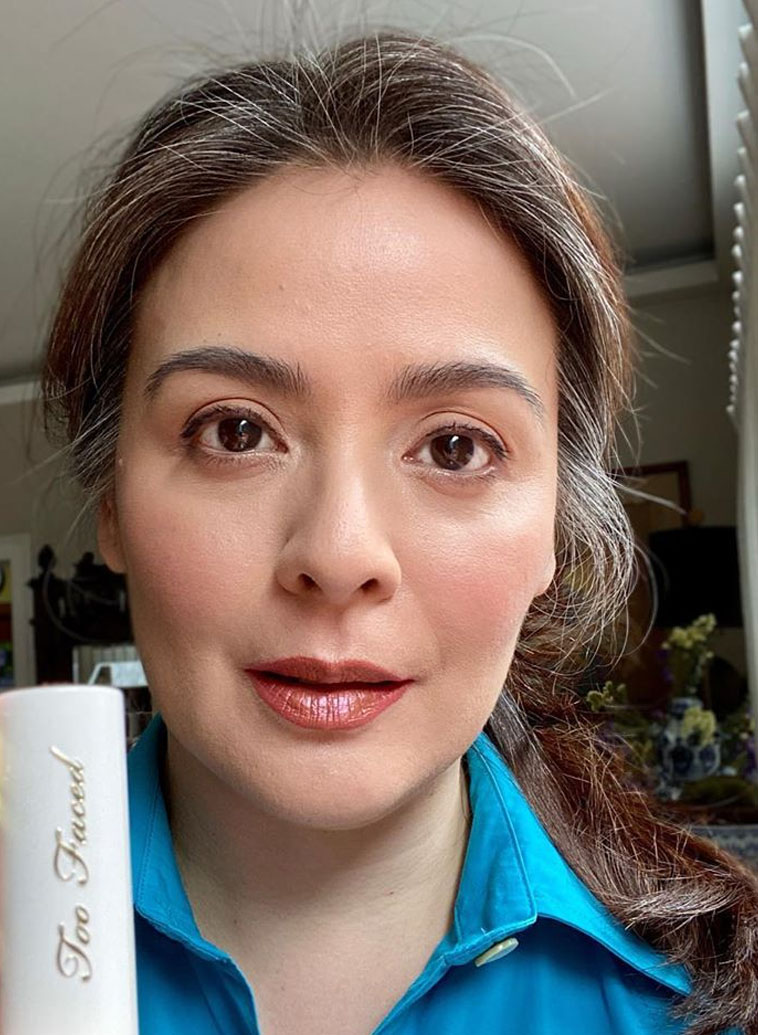 The comments section was flooded with praises, noting how beautiful the 51-year-old actress was despite her graying hair. "#DawnsUbanLegend for the win!!! Hay, you really are the epitome of true beauty and elegance with or without uban hair po," one user said. While another commented, "Aging gracefully...love the natural grays."
ADVERTISEMENT - CONTINUE READING BELOW
Fellow celebrities were also quick to applaud her confidence. Lyn Cruz, wife of actor Tirso Cruz III, commented, "So pretty. Love the hair color!" While singer Louie Heredia sang praises for her gorgeous appearance, "Will always be beautiful no matter what hairstyle or hair color!"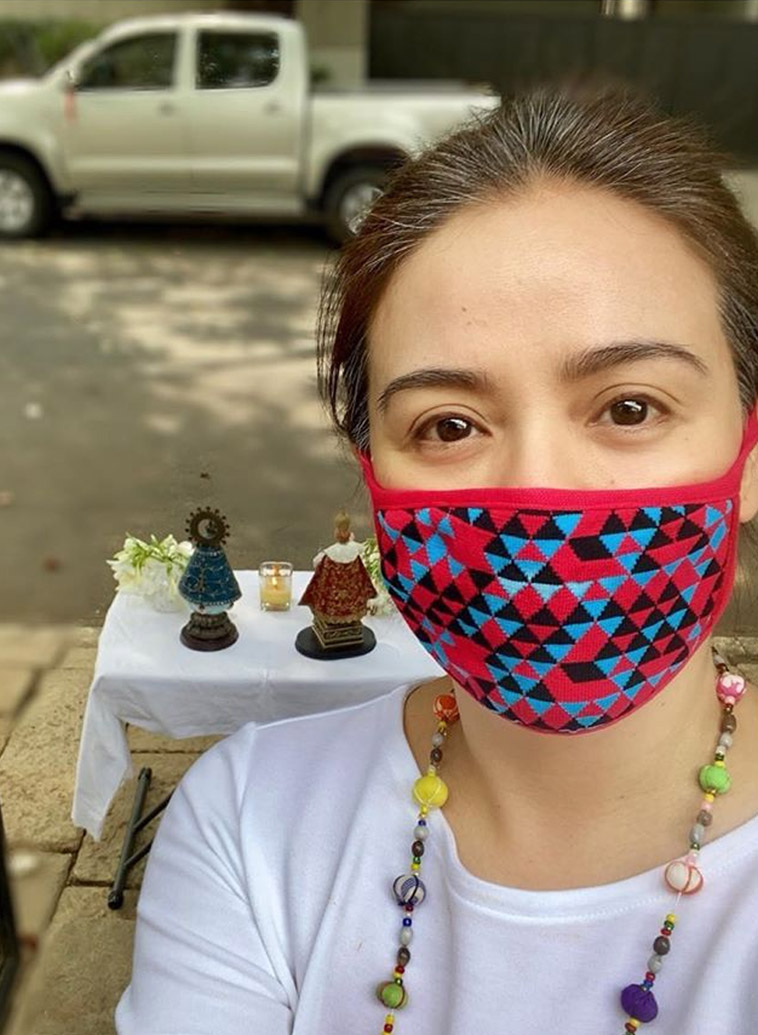 ADVERTISEMENT - CONTINUE READING BELOW
This isn't the first time the hashtag #DawnsUbanLegend appeared, though. Dawn has been tracking her naturally graying hair color since last April, when she posted a photo of herself wearing a mask outside her home, her white strands slightly visible.
The hashtag appeared once again a month after, with a caption explicitly explaining her "uban legend."
In the post, she jokingly said that homeschooling her children was the reason behind her graying hair color, but she also explained that she is challenging herself not to resort to hair color while in quarantine: "Almost 3 inches of my silver hair is visible now... I'm challenging myself not to do hair color while under #quarantine #lockdown," she further writes in the caption.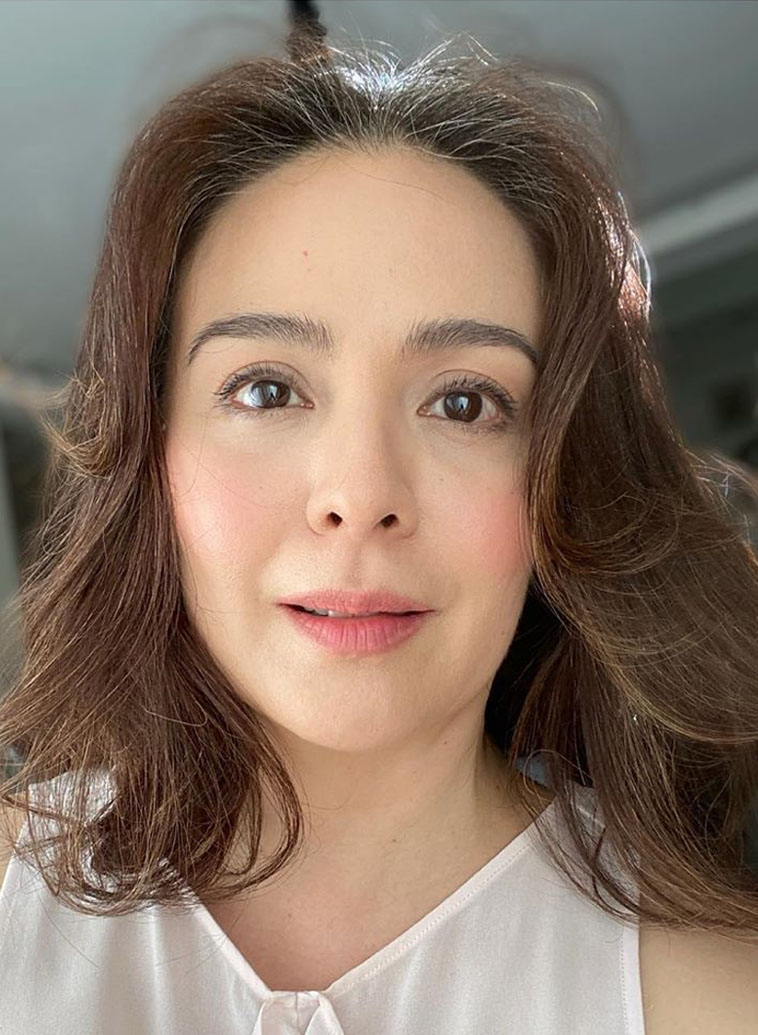 ADVERTISEMENT - CONTINUE READING BELOW
Well, hair color challenge or not, we're sure we can all agree that Dawn's natural hair looks stunning. Perhaps this will inspire other women to embrace their gray locks, too! What do you think of #DawnsUbanLegend?
Load More Stories