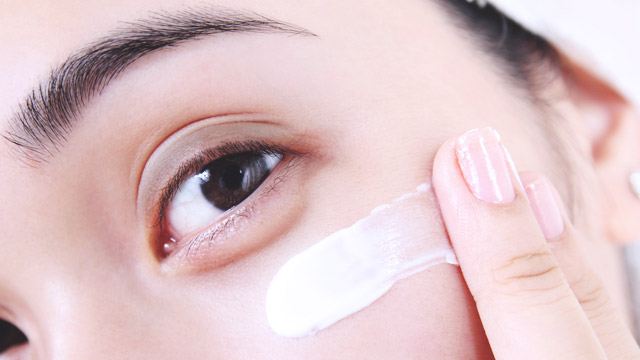 You've heard the phrase "read the label" so many times, but to be a truly smart shopper, it's better to know and understand what all those multi-syllabic ingredients that make up your favorite beauty products actually mean.
Technically, everything on labels has been tested and declared safe for human use; however, some have been proven to have harmful effects in the long run, or were originally considered safe and through continuous research, have been proven to be dangerous.
ADVERTISEMENT - CONTINUE READING BELOW
Natural beauty company Human Nature's #ReadTheLabel campaign highlights the importance of knowing exactly what you're reading, and how these ingredients affect your body. Of course, not everything chemical-sounding is immediately harmful—there's science to back their development, after all—but being educated about what you're buying can help you map out a proper regimen.
If you want to know which chemical ingredients you need to steer clear of, read on:
BHA (butylated hydroxyanisole)
What it is: a kind of preservative
Where it is found: In packed food such as chips and canned food, as well as in beauty products such as lipsticks and eyeshadows
What it does: The use of BHA has been debated on for years. A report by the U. S. National Toxicology Program noted that it "is reasonably anticipated to be a human carcinogen based on sufficient evidence," but there is not enough data to prove the direct relationship of prolonged BHA exposure to cancer. As studies are still on-going to determine the possibility of causality, it's also your choice to err on the side of caution and use product alternatives.
ADVERTISEMENT - CONTINUE READING BELOW
Parabens
What it is: A kind of preservative
Where it is found: Makeup, moisturizers, and hair products
What it does: Parabens are used to prevent cosmetics from molding and becoming breeding grounds for bacteria. They are believed to disrupt hormones as they mimic estrogen, allegedly making the body react as if it has too much of it and therefore increasing the risk of the development of tumors. Experts continue to review published studies to see if there is a direct, long-term link between parabens and breast cancer.
Triclosan
What it is: An antibacterial ingredient
Where it is found: Soaps
What it does: Mayo Clinic reports that a 2016 study by the U. S. Food and Drug Administration has listed triclosan as a "potentially harmful antibacterial active ingredient" and has recommended its removal from soap products. Research has shown that it "alters hormone regulation in animals, might contribute to the development of antibiotic-resistant germs, and might be harmful to the immune system."
ADVERTISEMENT - CONTINUE READING BELOW
Formaldehyde
What it is: A kind of preservative
Where it is found: In nail hardeners, hair straightening treatments, and certain shampoos
What it does: Formaldehyde is most famously known to be an effective cadaver preservative, and there's a good reason why it's used on the dead: It's known to cause skin and scalp irritation especially among those with sensitive skin. According to Cancer.gov, "the International Agency for Research on Cancer (IARC) classifies formaldehyde as a human carcinogen," and it has been associated to lung cancer deaths in people (such as industry workers) who are often exposed to large amounts of it on a regular basis.
If you want a more comprehensive list of what to may want to consider avoiding, click here.
This isn't to deter you from buying your favorite cosmetic and beauty brands, but hopefully knowing what they're made of can help you make smarter decisions. As always, do your own research and find out which really are beneficial or harmful to you. If you're unsure, always ask your doctor.
ADVERTISEMENT - CONTINUE READING BELOW
Comments
Load More Stories