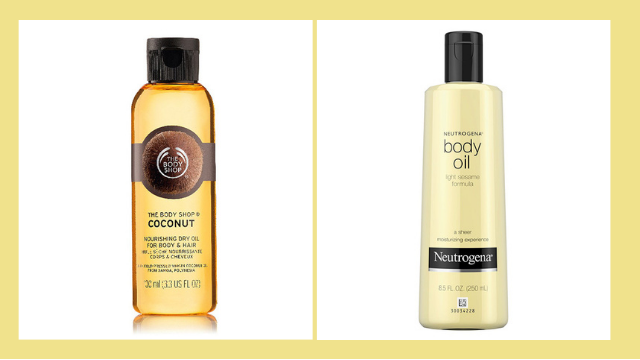 While you might be familiar with what face oils can do for your complexion, you're probably completely new to body oils. This alternative to body lotion can be just as moisturizing (if not more!) and can also impart a long-lasting scent that can compete with even the most luxe perfumes. If you're thinking about adding a body oil into your routine, here's what you need to know:
ADVERTISEMENT - CONTINUE READING BELOW
What is body oil? 
Body oils are moisturizers that are meant to reintroduce lost moisture back into your skin. When you cleanse or exfoliate, your skin can lose a lot of its natural oils. Since body oils can be a lot more potent than lotions, your skin absorbs them right away, leaving you with a radiant glow. They're also a great way to wear scents since body oils tend to stick to the skin longer than perfumes do. 
CONTINUE READING BELOW
Recommended Videos
What's the difference between body oil and lotion?
Body oils are usually made from vegetable-based oils that have a ton of moisturizing properties (think avocado oil, grapeseed oil, or coconut oil). They're perfect for those who have oily skin since more often than not, your sebum production might be going on overdrive because of the lack of moisture on your skin. 
Meanwhile, most lotions are formulated with both water and oils, which means they can add water (aka hydration) to your skin and help you retain it. Since lotions are made with water, they can penetrate dry skin better but could be more diluted compared to body oils. 
ADVERTISEMENT - CONTINUE READING BELOW
How can I apply body oil?
The key to applying body oil the right way is to do it while your body is still damp from your shower. Simply rub it on wet skin the way you would with lotion. Doing this allows the oil to seal in the water from your shower, so your skin stays hydrated all day!
Can I layer lotion and body oil?
Yes! Apply the lotion first to add hydration to your skin, and then seal it in with the body oil. 
Want to switch to body oils? Here are some of our top picks:
Nuxe Huile Prodigieuse® Beauty Dry Oil
P945, Beauty Bar
This cult-favorite product is made up of seven oils to help nourish your skin, namely tsubaki oil, sweet almond oil, camellia oil, borage oil, hazelnut oil, macadamia oil, and argan oil. It has a moisturizing and anti-aging effect on the skin, and it's light enough to use for your face, too. 
ADVERTISEMENT - CONTINUE READING BELOW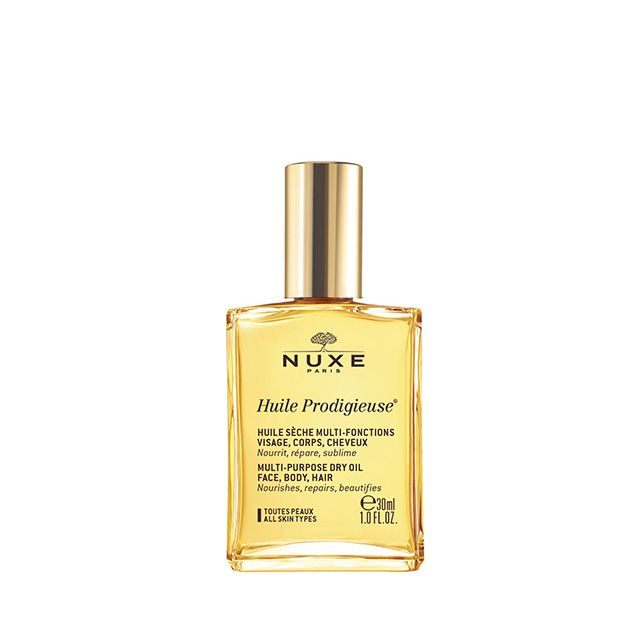 Neutrogena Body Oil
P809, Lazada
This no-fuss sesame-based body oil easily glides on to moisturize dry skin. It has a sheer, lightweight finish that will help leave your skin feeling soft, smooth, and silky.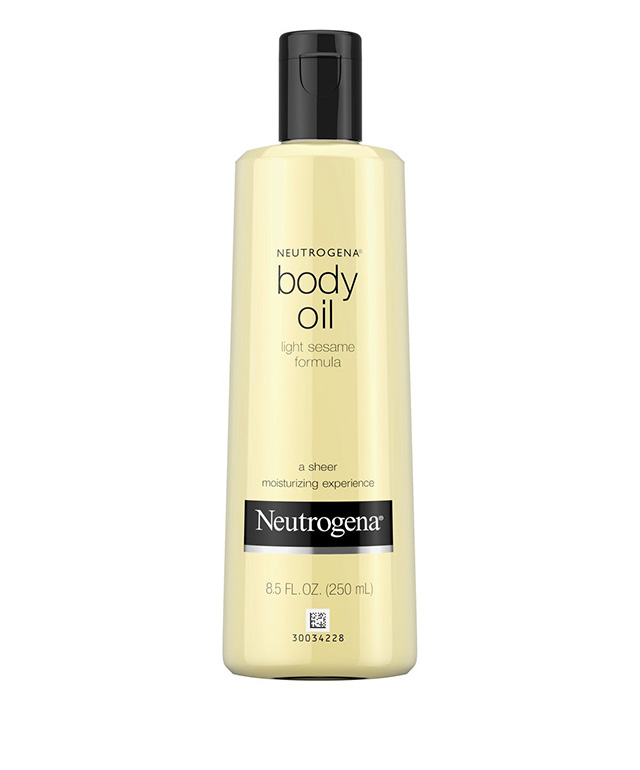 ADVERTISEMENT - CONTINUE READING BELOW
The Body Shop Coconut Nourishing Dry Oil For Body & Hair
P850, Lazada and The Body Shop
With the summer season in full force, it makes sense to use a body oil that gives off a beachy, tropical scent. This lightweight dry oil will help you get an illuminated look thanks to its combination of cold-pressed virgin coconut oil, sweet almond oil, and kukui oil.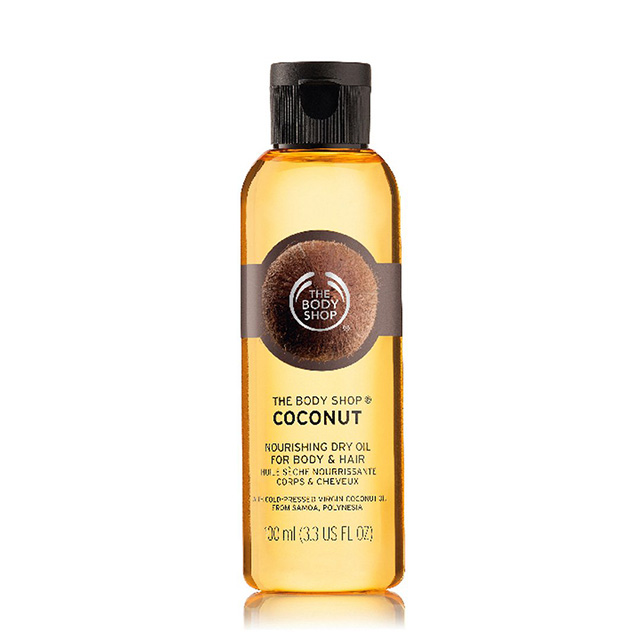 ADVERTISEMENT - CONTINUE READING BELOW
Kalikhasan Ulap Massage Oil
P200, Kalikhasan
Don't be fooled! You can use this uplifting massage oil as a moisturizing body oil after you step out of the shower. It has a mixture of lavender, orange, and lemon essential oils, plus virgin coconut oil, grape seed oil, and vitamin E to help keep your body feeling smooth and smelling fresh.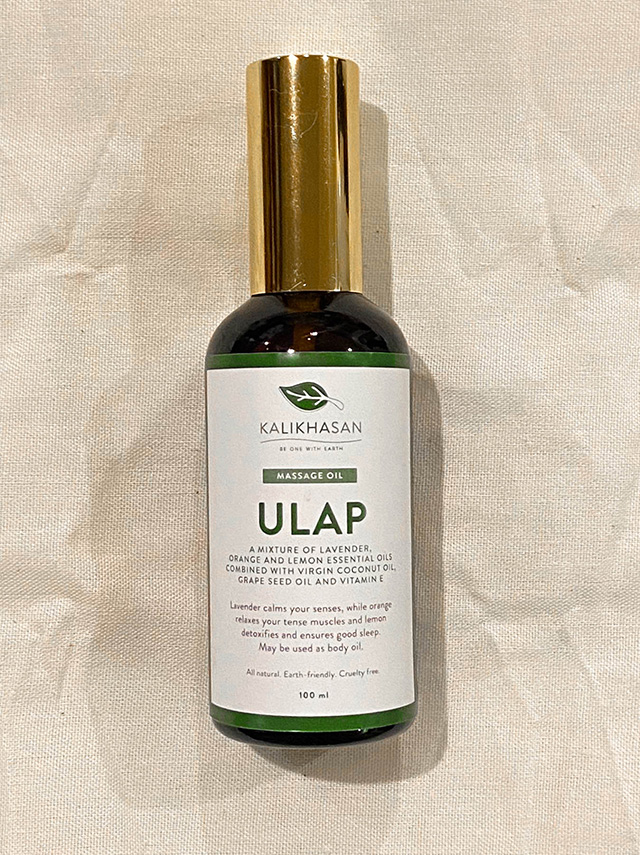 ADVERTISEMENT - CONTINUE READING BELOW
OUAI Rose Hair & Body Oil
P2,030, Sephora.ph
If you love floral scents, then this body oil is for you! It's made of rosehip oil, absinthium oil, and shea oil to help even out your skin, lock in moisture, and leave you with a radiant complexion.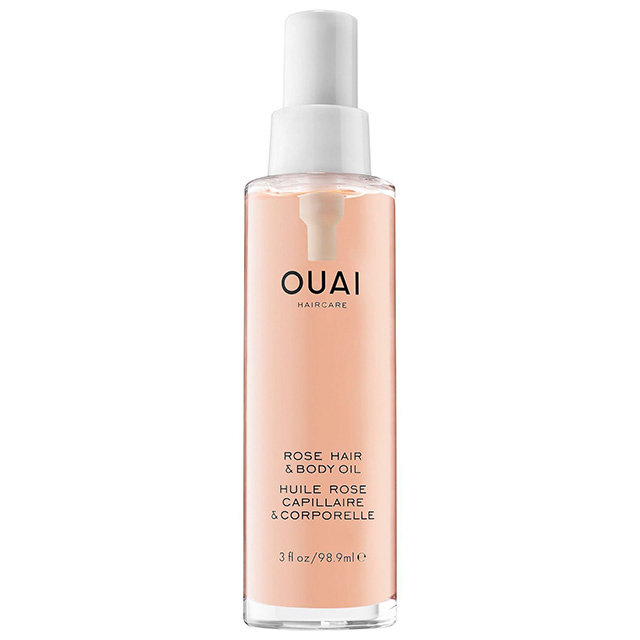 The Tropical Shop Natural Body Oil in Vanilla
P150, BeautyMNL
ADVERTISEMENT - CONTINUE READING BELOW
Vanilla is a classic scent that's well-loved by all, so it makes sense that it would be used as a fragrant body oil. This one by The Tropical Shop can help condition and nourish your skin, making it feel soft and velvety. It can also help calm inflamed or red areas!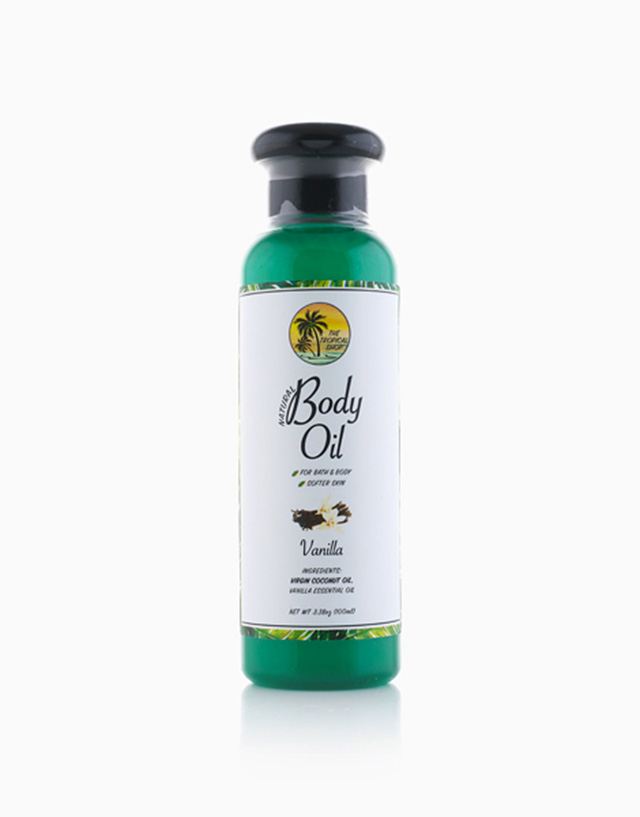 ADVERTISEMENT - CONTINUE READING BELOW
Beach Born Bath & Body Oil
P350, Beach Born
Make sure your skin feels silky with this nourishing body oil. Its base is made up of sunflower oil, which can help retain moisture and protect your skin from environmental damage. You can also choose between two indulgent scents: lavender (perfect if you have really dry skin) or frankincense (great if you want to fade spots and dark marks.)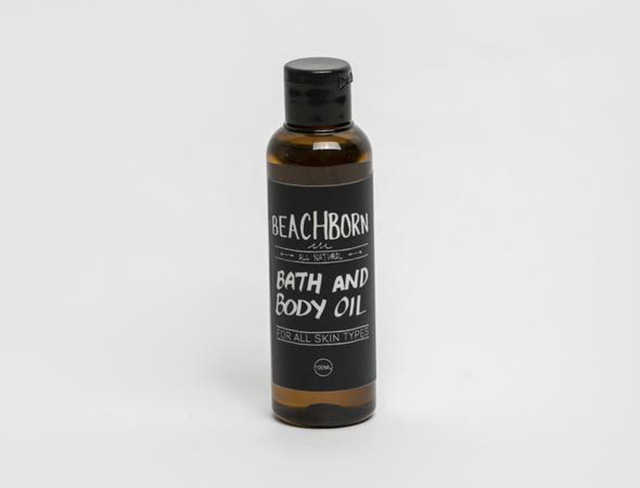 ADVERTISEMENT - CONTINUE READING BELOW
Bloom & Topiary Revitalizing Body Oil with SPF15
P1,512, BeautyMNL
This oil is made of rose, jasmine, and neroli essential oils enriched with rosehip and avocado oils, so not only are you getting a smoothing and nourishing oil, but you're also getting one that smells incredible. Plus, it'll look gorgeous on your vanity.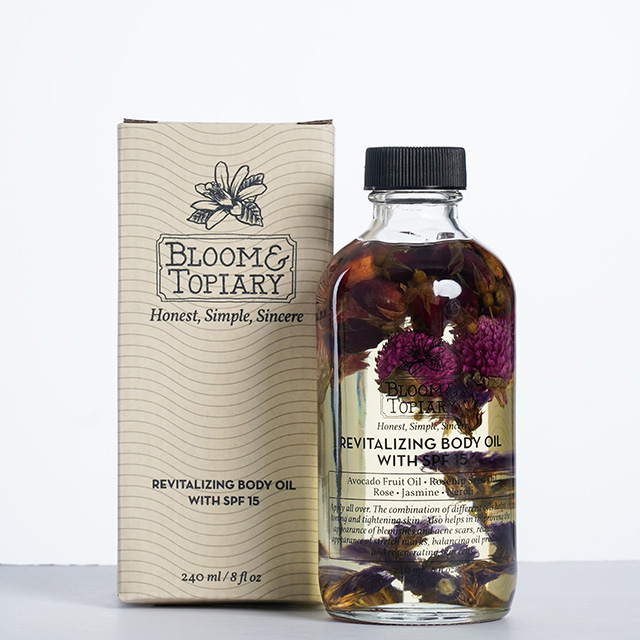 ADVERTISEMENT - CONTINUE READING BELOW
Load More Stories