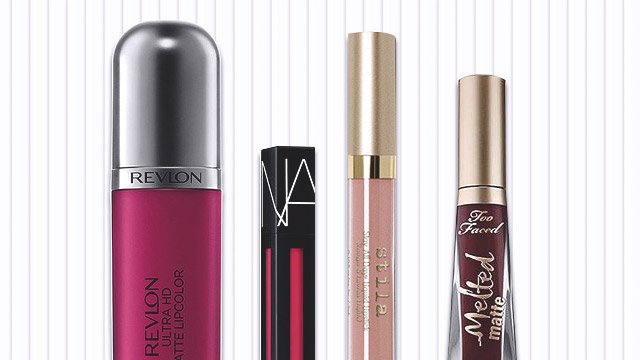 It's hard not to get obsessed with the matte lip trend—and why not? It's really tricky to pull off, but when it works, it looks absolutely gorgeous. But know that it's not just about finding the perfect matte lipstick—it's about having a healthy pout to begin with, too! So first thing's first: Make sure your pout is moisturized before you even attempt to paint it with a bold matte lip color.
ADVERTISEMENT - CONTINUE READING BELOW
We recommend exfoliating your lips on a regular basis to get rid of dead skin. You can also make it a habit to apply lip balm or petroleum jelly every night before going to bed. Having hydrated lips, to begin with, is really the only way you can flaunt a stunning matte pucker—there are no shortcuts!
Below, we round up the 10 best matte liquid lipsticks for every budget.
P250 to P500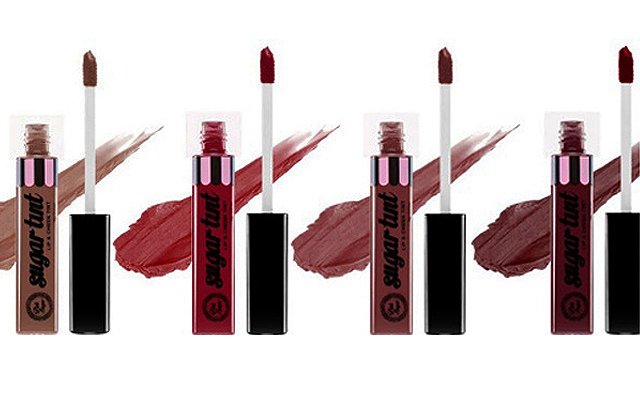 ADVERTISEMENT - CONTINUE READING BELOW
Sugartints (P349) from Pink Sugar
Homegrown brand Pink Sugar's best-selling Sugartints come in trendy shades and have a good rep for staying on your smackers even after eating a sandwich! It has an irresistible matte finish that won't make your pout feel like a drought. Plus, you won't end up using a lot of product because all it takes is one swipe to paint your entire pout a bold color—and that swipe can last all day long!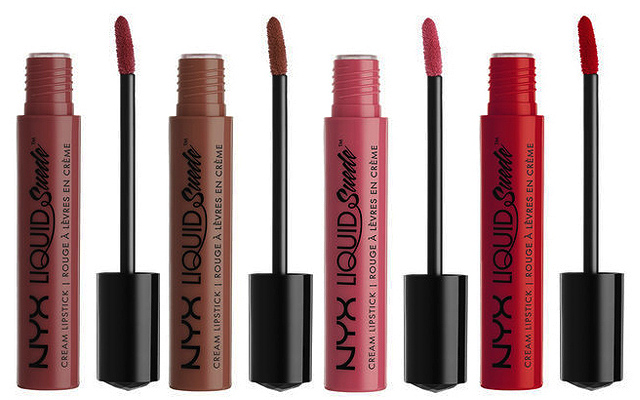 ADVERTISEMENT - CONTINUE READING BELOW
Liquid Suede Cream Lipsticks (P390) from NYX Cosmetics
While NYX Cosmetics' Soft Matte Lip Creams are a popular pick if you're looking for a matte lippie in a very specific shade (trust us when we say this line comes in every shade imaginable), we have to put the spotlight on their Liquid Suede Cream Lipsticks simply because when it comes to matte lipstick, formula is EVERYTHING. These lippies are infused with nourishing ingredients like glycerin, olive oil, and avocado which work together to keep your pout moisturized.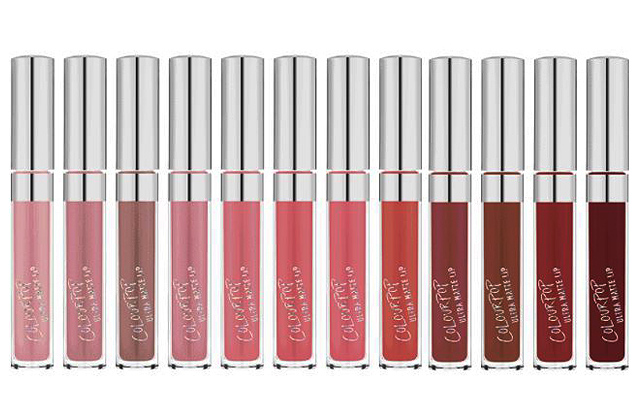 ADVERTISEMENT - CONTINUE READING BELOW
Ultra Matte Lip (P500) from ColourPop
There's a reason why ColourPop has achieved cult status in less than three years (yes, they've only been around since 2014). They're easy on the pocket, trendy, and totally effective. Their claim to fame is the popular Ultra Matte Lip liquid lipsticks which all have a creamy and highly pigmented formula that dries into a stunning matte finish. The only downside? Just like any cult-favorite product, it's almost impossible to find anywhere. So when you do get the chance to find your shade online, don't even think twice and just add it to your cart!
Available at BeautyMNL
P501 to P1,000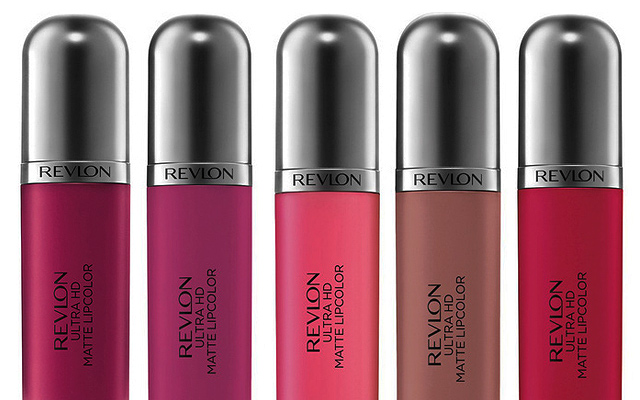 ADVERTISEMENT - CONTINUE READING BELOW
Ultra HD Matte Lipcolor (P575) from Revlon
Unlike other matte lipsticks, Revlon's Ultra HD Matte Lipcolor's formula feels pillow-soft on your pout. That's because it has a wax-free gel formula which cushions your lips in a gorgeous velvety matte color. If you're into that moist-but-matte finish, you'll fall head over heels with these tubes. Plus, they all have a delicious mango and vanilla scent that will make you want to keep applying more lipstick throughout the day!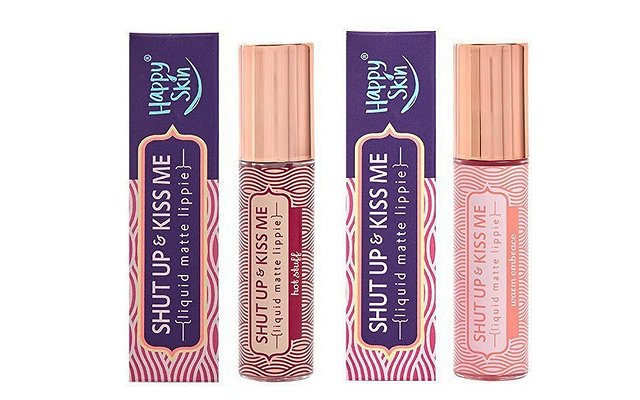 ADVERTISEMENT - CONTINUE READING BELOW
Shut Up & Kiss Me Matte Liquid Lipsticks (P699) from Happy Skin
Happy Skin is known for their moisturizing lip crayons and the same can be said about their matte liquid lippies. Their secret? Cupuaçu Butter! It hydrates, heals, and improves elasticity, keeping your lips healthy and moisturized underneath that head-turning matte pout. Apart from these lippies being moisturizing and matte, they have a solid staying power and intense pigmentation as well. All you need is one swipe to achieve the lipstick's true color.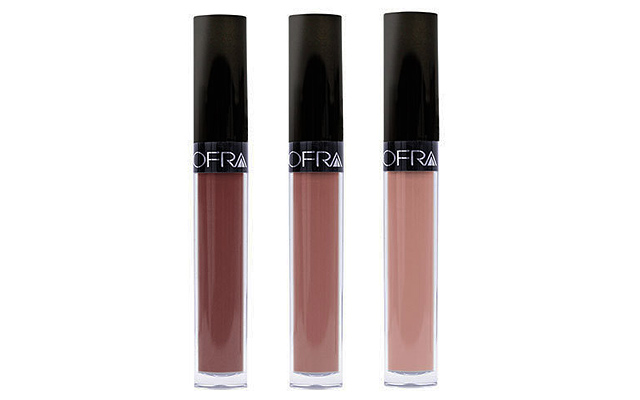 ADVERTISEMENT - CONTINUE READING BELOW
Long Lasting Liquid Lipstick (P850) from OFRA
OFRA's popular Long Lasting Liquid Lipsticks have a rich and creamy mousse-like formula that applies color smoothly and evenly on your lips. It leaves a sophisticated matte finish that doesn't feel like torture to your pout. While it may not stay on after a greasy lunch, don't fret because reapplication is easy-peasy—it doesn't leave ugly dry patches and still paints your kisser evenly. Plus, it has a delicious cookie dough scent, making touch-ups a yummy delight! Or don't touch-up at all—these babies gradually fade into a lovely stain that you just might like.
P1,000 to P1,500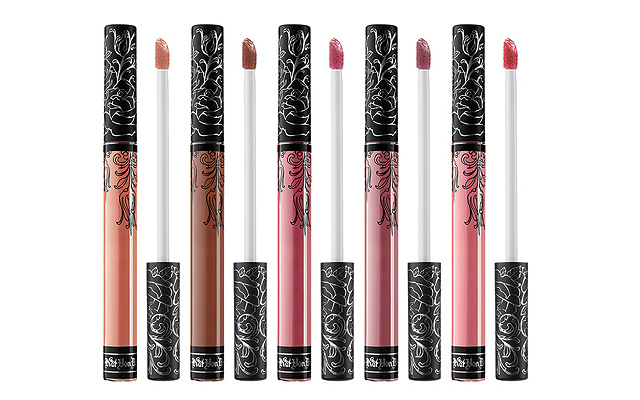 ADVERTISEMENT - CONTINUE READING BELOW
Everlasting Liquid Lipstick (P1,194) from Kat Von D
The Everlasting Liquid Lipstick's lightweight lippie has a creamy formula that glides on your pout like a lip gloss and dries into a gorgeous, weightless matte finish. It's packed with nourishing ingredients like vitamin E and sunflower seed so you can flaunt a sultry matte pout comfortably. 
Available at Sephora.ph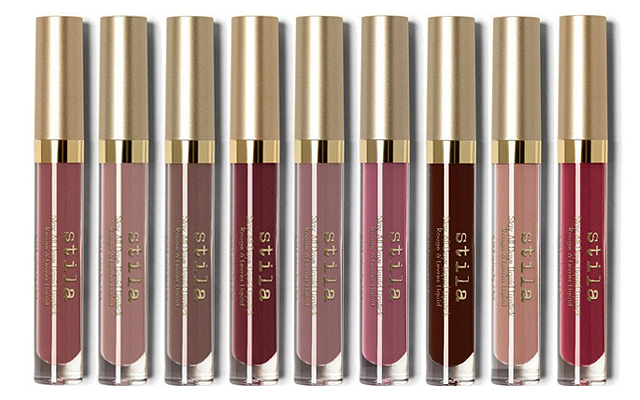 ADVERTISEMENT - CONTINUE READING BELOW
Stay All Day Liquid Lipstick (P1,250) from Stila
Living up to its name, these lippies really do stay all day. It has a creamy matte formula that keeps your pout soft and supple with avocado oil and vitamin E so you can be sure your lips don't start to chap in the middle of the day. It's lightweight, too, so you can have a gorgeous matte pout that's totally comfortable.
Available at Rustan's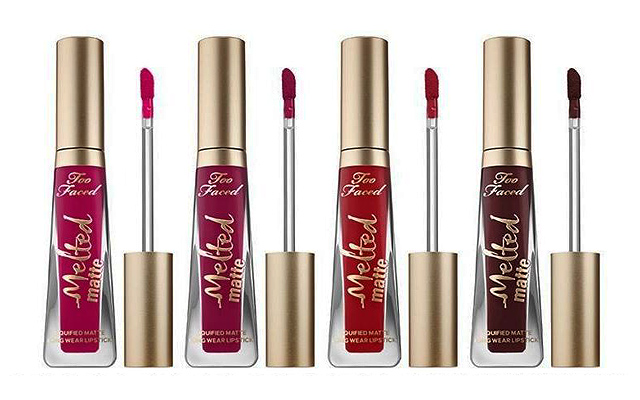 ADVERTISEMENT - CONTINUE READING BELOW
Melted Matte Liquified Long Wear Matte Lipstick (P1,272) from Too Faced
Too Faced's popular Melted Matte liquid lipsticks provide a lightweight, creamy formula that's also infused with Volulip, which is a no-sting plumping agent and hyaluronic filling spheres. It reduces the appearance of lines and creases so you can flaunt a flawless matte lip a la Kylie Jenner. It's also enriched with vitamin E and avocado oil, keeping your pout moisturized underneath all that matte glamour.
Available at Sephora.ph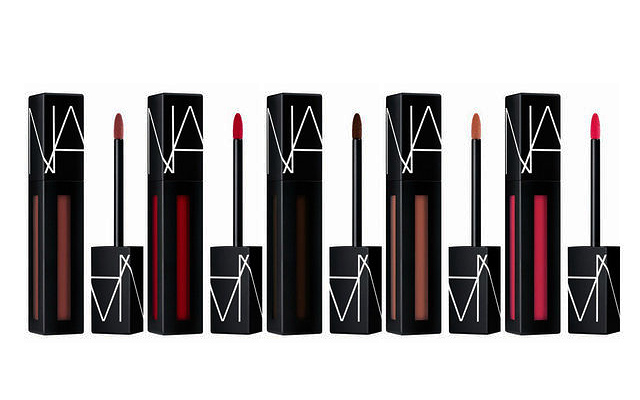 ADVERTISEMENT - CONTINUE READING BELOW
Powermatte Lip Pigment (P1,450) from Nars
If you're looking for an ultra-lightweight matte liquid lipstick that really feels like nothing on your lips, this brand-new matte liquid lipstick from Nars is your best bet. These liquid lipsticks pack an intense color payoff—it's so pigmented, we recommend swiping just a bit on your lips and spreading it using your finger to fill in the spaces. While it may be the most expensive on this list, just think of it as an investment. Trust us, these tubes are worth the splurge.
This story originally appeared on Spot.ph.
*Minor edits have been made by FemaleNetwork.com editors.
Comments
Load More Stories