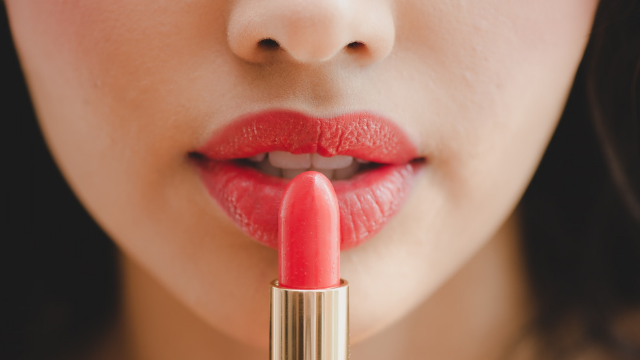 Compared to kilay products or bronzers, lipsticks seem like the most uncomplicated makeup product to touch your face (how else can one get it wrong, right?). But for ladies with dry lips, wearing a lippie isn't exactly a breeze—some lip products tend to emphasize the cracks and dry patches on one's pout. The key is to look for creamy, satin, or sheer lipsticks, as these will add color to your puckers without drying them out. This isn't to say, though, that liquid or matte lipsticks are a no-go; there are formulas out there that can surprisingly be as hydrating as lip balms. Scroll to see what we mean! 
ADVERTISEMENT - CONTINUE READING BELOW
Best lipsticks for dry lips 

 
1. Semi-matte and satin lipsticks
Revlon Super Lustrous Matte Is Everything Lipstick  
P350, available in beauty and department stores
This matte lipstick's formula glides on like cream and feels buttery on the lips. We like how its finish isn't overly matte or too shiny—it provides just the right amount of luster to make dry lips look (and feel) soft and healthy. 
MAC Satin Lipstick
P1,100, available at Lazada and in all leading MAC stores
If you're dealing with chapped puckers, lipsticks with a satin finish are right up your alley. This creamy bullet glides on smoothly on dry lips, and it leaves the pout looking plump. It comes in a wide range of nudes and pinks so you're sure to find an everyday lip from this line! 
ADVERTISEMENT - CONTINUE READING BELOW
2. Sheer lipstick
Make Up For Ever Rouge Light
P1,250, available on Zalora and Greenbelt 3
This sheer lipstick is your shortcut to a healthy-looking pucker. Like a lip balm, it effectively smoothens out any lines and dryness, and even leaves the prettiest natural-looking tint on the lips.
ADVERTISEMENT - CONTINUE READING BELOW
ADVERTISEMENT - CONTINUE READING BELOW
FN TIP: Try the L301 shade if you want to achieve a peachy, Korean-inspired gradient lip. 
3. Liquid lipsticks
Bobbi Brown Luxe Liquid High-Shine
Price available upon request, available at SM Megamall, Glorietta 1, and more branches here 
This liquid lipstick has a unique, dry lip-friendly formula: it has the finish of a lip gloss but provides the color payoff of a liquid lipstick. If you love how moisturizing a sheer lipstick feels but want a fuller color, this lippie will easily be your new go-to. P.S. Don't expect this one to be transfer-proof, though, as its formula is creamy, not matte.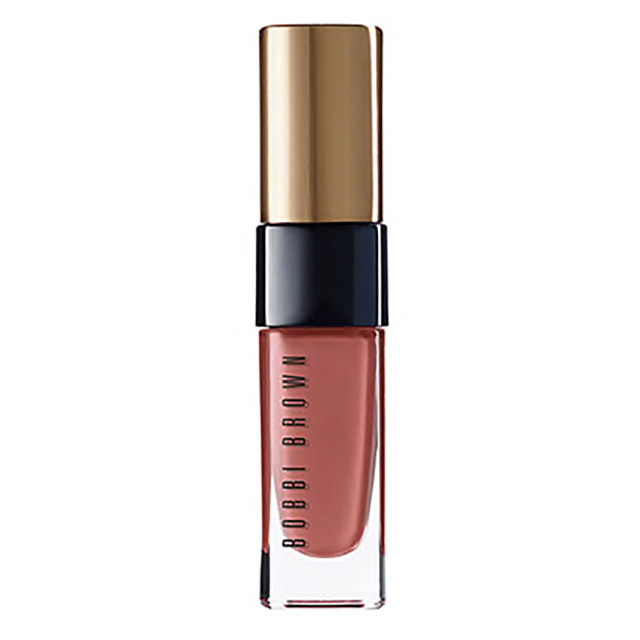 ADVERTISEMENT - CONTINUE READING BELOW
Maybelline Super Stay Matte Ink 
P299, Watsons and SM Beauty 
This liquid lipstick sticks true to its name; once it dries up, it's impressively smudge-proof. It feels a little sticky upon application, but wait for a few minutes and it'll dry into a matte, velvety-smooth finish that won't accentuate the cracks on your lips.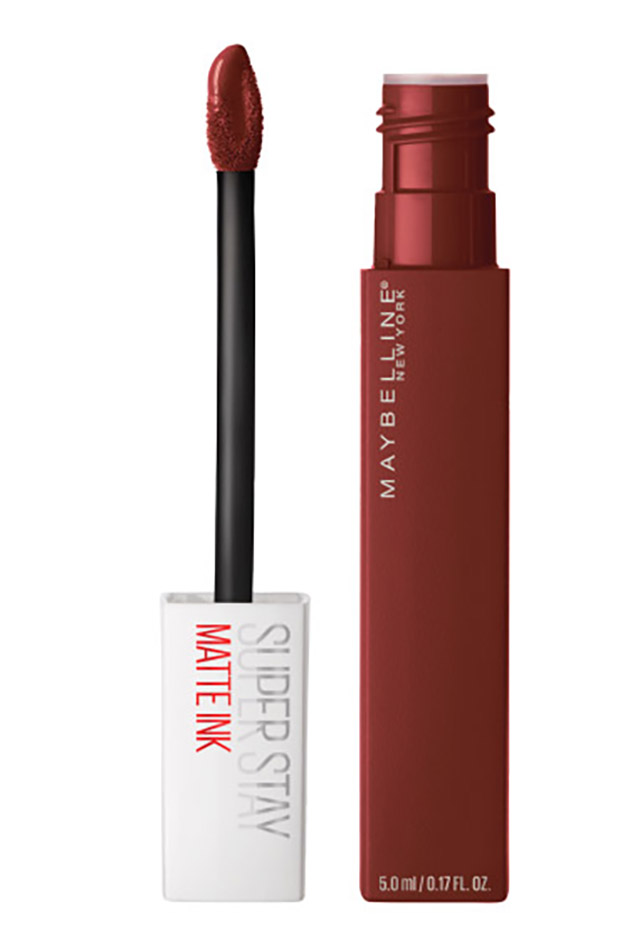 ADVERTISEMENT - CONTINUE READING BELOW
4. Tinted lip balms
Revlon Balm Stain 
P575, available in beauty and department stores
Complete your no-makeup makeup look with this lip balm, which adapts to your skin to produce a flattering flush of color. If you love lip balms with a minty scent, you'll love re-applying this affordable lippie. 
ADVERTISEMENT - CONTINUE READING BELOW
Fresh Sugar Tinted Lip Treatment
P1,387, available on Sephora.ph 
This product may be a bit pricey, but we get why it's well-loved in the beauty community (not to mention by none other than the Duchess of of Sussex herself, Meghan Markle!). What makes it splurge-worthy is its deeply moisturizing formula—it's not the kind that temporarily keeps your lips hydrated but ends up feeling crusty after an hour or so. On top of that, it leaves a nice, subtle tint for that my lips-but-better effect! P.S. You can use this as a lip treatment, too. 
ADVERTISEMENT - CONTINUE READING BELOW
Tips On How To Heal Chapped Lips 
1. Exfoliate 
You've heard this far too many times, but it bears repeating: Exfoliating is key to treating flaky lips. "No product will properly penetrate without a good exfoliation," says New York City dermatologist Francesca Fusco in a feature on Vogue. And you don't always need to use a sugar scrub for that. You can simply grab your toothbrush, soak it with water, and gently scrub your lips in circular motions. Just be sure to follow the scrub with a sweep of nourishing balm to bring back moisture to your lips. 
FN TIP: If you're stuck in the office and your puckers are flakier than usual, grab a facial wipe and use it to gently slough away dead skin. This gentle facial wipe is alcohol- and harsh chemical-free so it won't hurt your lips in the process: 
ADVERTISEMENT - CONTINUE READING BELOW
TRY: Simple Kind to Skin Micellar Remover Wipes, P299, Lazada, Zalora, Watsons, SM Beauty and Landmark Department Store 
2. Invest in lip treatments 
When drugstore lip balms aren't getting the job done, take it as a sign that you need something thicker and more nourishing for your cracked and peeling lips. As its name suggests, lip treatments are designed to not only moisturize but also heal severely dry puckers. They come in many forms from bullets, scrubs, oils to masks.
To start you off, you can try the previously mentioned Fresh's Sugar Lip Treatment, which is packed with sugar, moisturizing meadowfoam and black currant seed oils, and softening grapeseed oil. 
Make Up For Ever's lip serum is effective in treating dry lips, too. The added bonus is that it also plumps the pout, making it look healthier, as if you just drank eight glasses of water. You'll love applying this serum before sweeping your matte liquid lipstick, but you can wear it alone too! 
ADVERTISEMENT - CONTINUE READING BELOW
TRY: Make Up For Ever Ultra HD Lip Booster Hydra Plump Serum, Greenbelt 3 
3. Sleep with a humidifier in your bedroom 
Have you ever wondered why you wake up with dry, chappy lips in the morning? The artifical cold air in your room is one of the sneaky culprits behind a flaky pout (and dry complexions in general), as they tend to suck out the moisture from your skin. "A humidifier can be helpful in the home, adding moisture back to the air," advises dermatologist Dr. Lauren Adams in a feature on Reader's Digest. In case you're wondering how a humidifier really works, "the device emits water vapor into a space to increase the level of humidity," explains HuffPost. 
ADVERTISEMENT - CONTINUE READING BELOW
4. Drink enough water 
Dry lips is a clear sign of dehydration, so the best solution to treating and preventing them is really to increase your fluid intake. "Less water means less saliva production, which can make your lips feel really dry," dermatologist Lily Talakoub, M.D. shares with Self. 
FN Tip: If you have a hard time drinking six to eight glasses per day (who doesn't?), keep a tumbler of water nearby to always be reminded to hydrate! 
Load More Stories