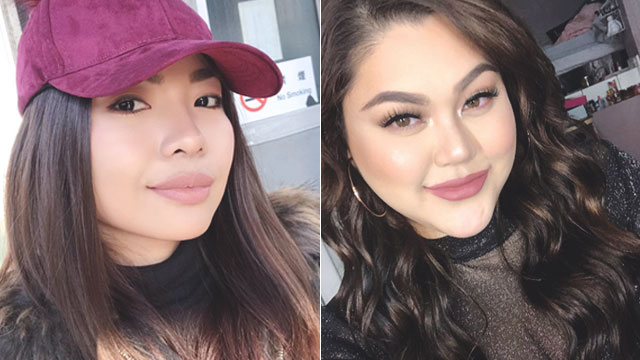 You've been putting on makeup for more than a decade now and admit it—you probably feel that you know more about beauty than a lot of those sharing tutorials on YouTube. That doesn't mean that you're going to stop learning though, because there are great vloggers out there who give sound and professional advice that you can use on a daily basis. Here are five of the staples on our YouTube subscription list:
ADVERTISEMENT - CONTINUE READING BELOW
CONTINUE READING BELOW
Recommended Videos
1. Teena Arches
Known on YouTube as Ang Kikay Ko, Teena Arches is all about makeup and realness. She tries everything from lip tattoos to viral soaps and even gives really good tips on creating your own Anne Curtis or Kylie Jenner look. Probably the best thing about Teena is all the positivity and the body love she spreads to her viewers, so if you're looking for inspiration, head right to her channel.
2. Michelle Dy
This quirky Ilocana uploaded her first makeup tutorial in 2011, which instantly became a hit due to its no-nonsense tips on creating smokey eyes. To date, she now has more than 800,000 channel subscribers and countless of easy-to-follow makeup tutorials presented with a bit of humor and a dash of hugot.
3. Michelle Phan
Michelle Phan has been in the vlogging business long before it was even called "vlogging." Starting out with simple tips and costume makeup videos, Michelle has become one of the biggest names on YouTube until her hiatus in 2016. While she hasn't been as active making tutorials on her personal channel, you can still check out her old but still relevant posts on beauty, lifestyle, and career. You can also head to the Facebook page of her own makeup line EM Cosmetics and see what she's been up to!
ADVERTISEMENT - CONTINUE READING BELOW
4. Pony
If you're looking to follow the hallyu beauty trend, then Pony Syndrome is the channel to follow. Pony, whose real name is Hye-Min Park, is one of South Korea's most famous makeup artists. Her tutorials range from simple day makeup to intense evening looks, and she gives you everything step-by-step so you can easily follow along. An upside to her videos is that she uses products that are accessible locally or readily substitutable, making the end results quite attainable for anyone.
5. John MacClean
The first thing that you'll notice about John MacClean is the smart way he speaks. Unlike many popular YouTube personalities, he doesn't rave about products; he praises them in a very soft manner without overpromising results. (Some even watch his videos just to listen to his calming voice.) Since his skin tone, as he describes it, is "the palest of shades," he often suggests products that are suited for those who are fair, but morenas need not worry because he also has a slew of videos on skincare and other makeup application techniques that are perfect for everybody.
ADVERTISEMENT - CONTINUE READING BELOW
Comments
Load More Stories