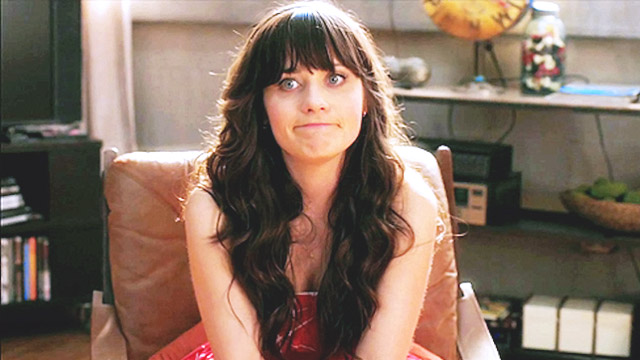 Looking younger than your actual age is seen as a blessing to many but a curse to those who actually live with it. You just want to feel sexy during a night out instead of being mistaken for someone's JS prom date. Professionally, you often get mistaken for an inexperienced newbie even if you've already been working for at least a decade.
ADVERTISEMENT - CONTINUE READING BELOW
CONTINUE READING BELOW
Recommended Videos
Sometimes, you just want others to see beyond the kawaii factor and recognize the powerful queen that you truly are. Read on to find out how to unleash the boss that's hidden behind that adorkable face:
Maintain your much-coveted youth
Invest in skincare so you've got a good canvas to work with and protect that fountain of youth. Don't take your complexion for granted! Take preventive measures to ensure your skin is at its best and brightest. Nothing screams puberty quite like a greasy face and a smattering of acne and yet you don't want to go the other extreme of having sunspots and wrinkles. A good basic routine for women in their 30s includes cleanser, toner, moisturizer, sunblock (AM), and anti-aging cream (PM).
Go for natural-looking coverage
The old adage, "less is more" certainly applies when it comes to foundation. Piling on too much makeup will have the opposite effect since you'll end up looking like a kid trying to sneak into an R18 movie. Take your time practicing and perfecting your foundation game since it's the most vital step. Conceal your dark circles and blemishes but don't overcompensate by making your face too matte. Your baby face could end up looking flat and wide. Opt for a dewy look to add more depth and dimension.
ADVERTISEMENT - CONTINUE READING BELOW
Contour where it counts
Plump cherubic cheeks are a common feature among fresh-faced women, so try using a contouring stick to give the illusion of a slimmer face shape and a more mature look. 
Sport strong, on-fleek brows
Leave the messy/overplucked brows in the past along with your questionable fashion choices, body glitter, and that certain toxic person that we've encountered at least once in our lives. You are older and wiser now and well-groomed brows accurately reflect that stage in your life. Make it a habit to fill in your brows and shape them properly. If you're feeling lazy and can spare the extra cash, you can try microblading for hyperrealistic brows that are carefully measured to frame your face and can last up to a year.
Paint that pout a vivid color
While the lipgloss trend is currently experiencing a major renaissance, it's not for everyone. Shiny lips are associated with youth so go the other route and swipe on a darker matte shade. Make a bold statement that means business with a blue-based red lippie that flatters everyone and makes teeth look whiter. If you're feeling adventurous, you can go for a true '90s brown color or a deep purple shade.
ADVERTISEMENT - CONTINUE READING BELOW
Try a subtle smokey eye
Smoking up that stare with monochromatic makeup in neutrals such as various shades of browns (warm or cool depending on your undertone) or grays gives an overall polished look. Line your eyes with brown or black and do a tiny flick for a tamer cateye to bring it all together.
Minimize the brights and shimmers
Playing with colors and shimmer should know no age and we totally agree. But if you're trying to achieve a particular style, which in this case, is looking more mature, then neons and pastels shall defeat this purpose. But don't stay away entirely, save it for one of those fun, festive, and important occasions like clubbing or the pride march.
Rock a rosy glow
Ditch the doll pink blush as applying it on the apples of your cheeks will just emphasize the roundness. Replace it with a more subdued terracotta rose and swipe your blush just a smidge higher and in an angular streak to sharpen those cheekbones.
ADVERTISEMENT - CONTINUE READING BELOW
Put your hair in an updo
Go beyond your repertoire of ponytails, pigtails, and braids. Research tutorials for hairstyles that take a bit more time and effort like a chic chignon bun. Pull the hair away from your eyes like the adulting woman who's got it together (almost) but leave a few strands to frame your face. If the Duchess of Sussex can do a messy bun on her wedding day then so can you at the office.
Remember, don't let the way others perceive your youthful look be an obstacle in taking charge and reaching your career goals. The actual adulting attitude? It's all up to you.
Comments
Load More Stories