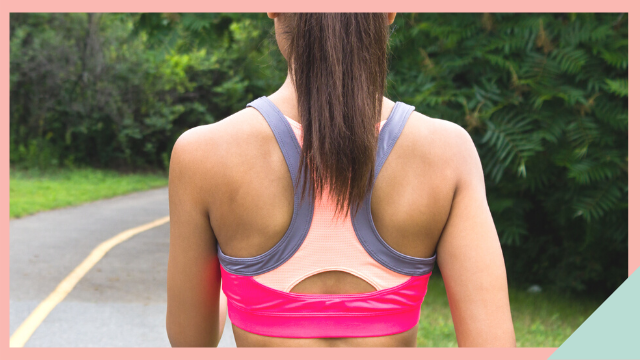 Pimples know no boundaries. And while there are a lot of anti-acne products you can use on your face, dealing with back acne or bacne will require a different approach. Read on to learn why these pesky zits form on your body and what you can do to brighten the marks they leave.
What causes bacne?
Like facial acne, there are a number of factors that could lead to pimple formation on your back. These include genetics, hormone imbalance, or even stress from work or everyday life. More often than not, however, it's caused by dirt and excess oil that clog your pores.
This is why you might find yourself frequently dealing with bacne if you tend to let sweat dry on your skin after workout sessions or errands. Even the hair care products you use could be to blame, as these substances run down your back when you rinse your hair and can trigger breakouts when they cling to your skin.
ADVERTISEMENT - CONTINUE READING BELOW
What can help fade acne marks?
You can choose not to do anything about these spots and most of them would eventually fade over time. But if you want to speed things up, remember that exfoliation should be part of your body care routine. Check out these products that can help you achieve clear, glowing skin:
Sulfur Soap
P249, OXECURE, available online
Sulfur is a beauty ingredient known for its antimicrobial properties. Used topically, it can help rid your skin of acne-causing dirt, bacteria, and excess oil, thus preventing future breakouts. See the results for yourself when you try this body soap from Oxecure. In addition to sulfur, it also uses mangosteen extract, tea leaf extract, and soy protein to nourish the skin and help fade dark spots.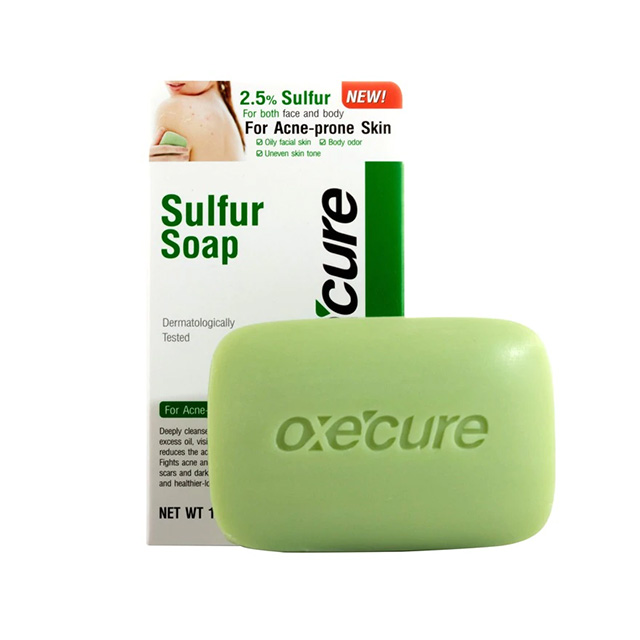 Ultra Clarifying Rosehip Soap
P149, ONE EARTH ORGANICS, available online 
This face and body soap from One Earth Organics treats hyperpigmentation and scarring caused by acne. It gently exfoliates the skin to buff away dead skin cells and prevents potential pimples with help from rosehip oil, tea tree oil, carica papaya, and bearberry extract.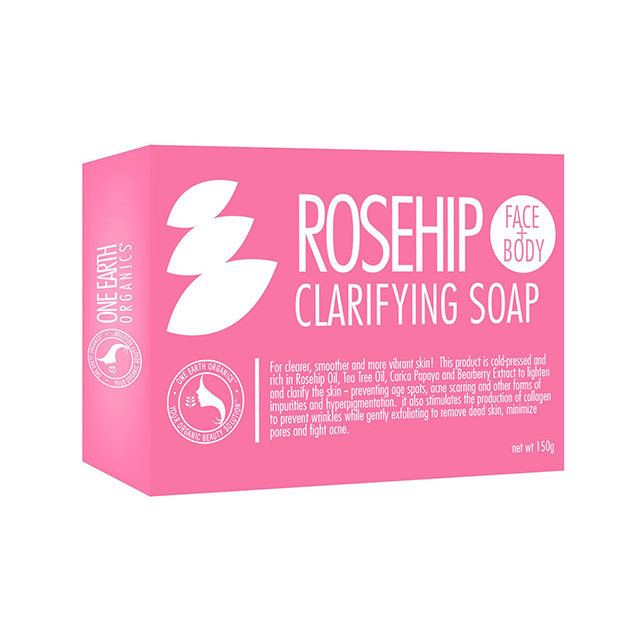 Tea Tree Skin Clearing Body Wash
P550, THE BODY SHOP, available online
If you have sensitive skin, consider going for this soap-free body wash. Enriched with tea tree oil, this product can help calm swelling, reduce redness, and brighten acne marks. The result? Smooth and blemish-free skin!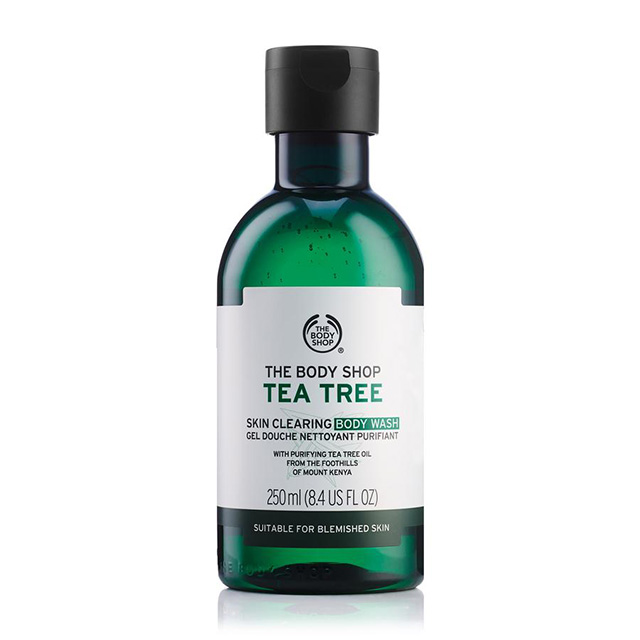 Body Science Crème Bodywash Cleansing and Brightening
P229, OLAY, available online
ADVERTISEMENT - CONTINUE READING BELOW
For skincare enthusiasts, niacinamide needs no introduction. This wonder ingredient does just about everything—from brightening dark marks to keeping breakouts in check. Include it in your skincare routine when you use this body wash that's specifically designed to even out spots and repair signs of skin damage.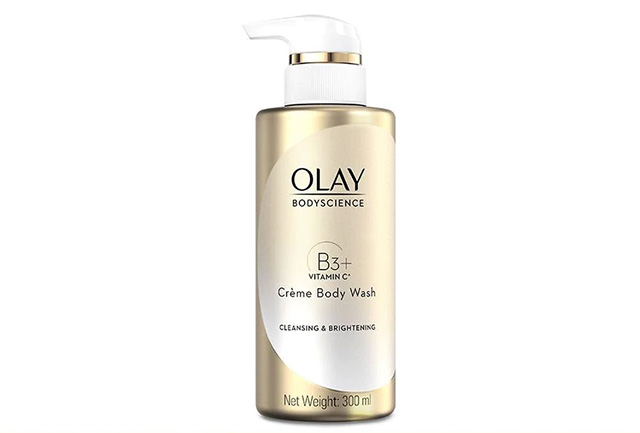 Naturals Green Papaya & Calamansi Hand & Body Lotion
P299, AVON, available online
This hand and body lotion uses extracts of green papaya and calamansi to even out your skin tone. Even better: it helps lock in moisture to keep your complexion soft and smooth!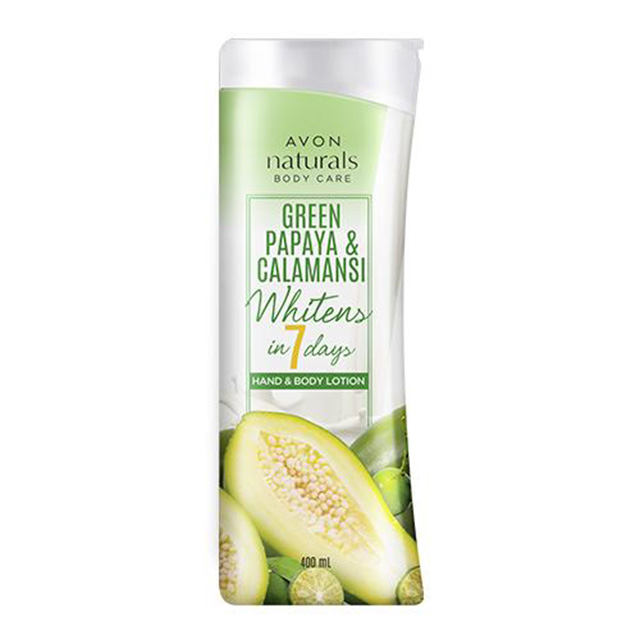 Skin Lightening Body Lotion
P155, KOJIESAN, available online
Kojiesan's new line of skincare products boasts of Zero Pigment Light, a formula that harnesses the brightening properties of kojic acid to fade dark spots and acne marks. Check out the Skin Lightening Body Lotion—it won't just leave you with bright and radiant skin; it will also keep your skin hydrated for hours with its non-greasy formula.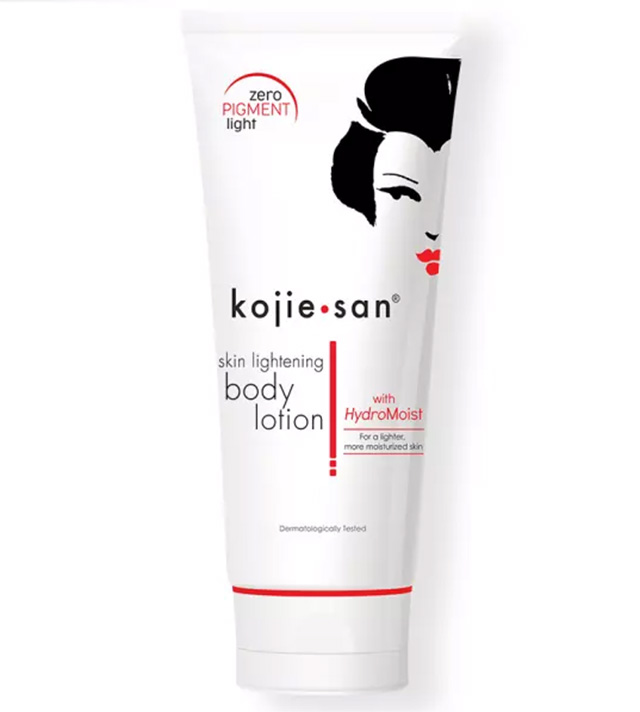 Illuminants+ Face, Hand & Body Lotion
P2,590, VMV HYPOALLERGENICS, available online
This all-around lotion is specifically formulated to help clarify and brighten your skin. In addition to acne marks, the product also claims to aid in banishing age spots, sun damage, and pigmentation caused by rashes and insect bites. Bonus: It's gentle enough for daily use as a moisturizer. It will give your face and body an even glow!
ADVERTISEMENT - CONTINUE READING BELOW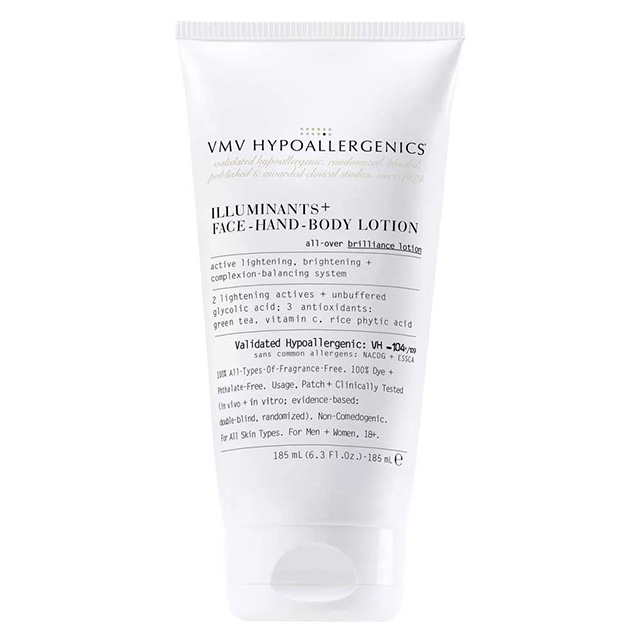 Glycolic Acid Toner
P1,340, MARIO BADESCU, available online
Treat your body with the same care you give your face when you use this toner to treat bacne. The glycolic acid in this formula acts as an exfoliant, effectively removing dead skin cells and speeding up the process of cell renewal. The best part? It has aloe vera gel to soothe your skin.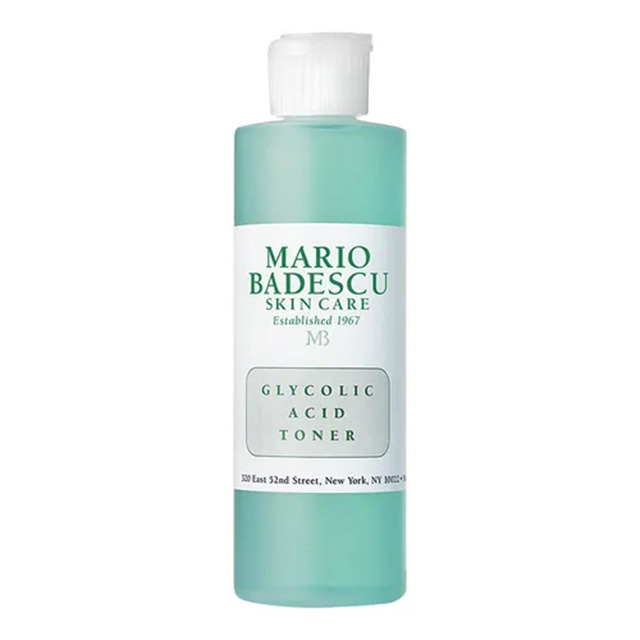 Back Acne Spray
P320, CÉLETEQUE, available online
If you have trouble applying products directly to your back, go for this back acne spray. It packs salicylic acid and gluconolactone that help buff away dead skin cell buildup to prevent pimple formation. Just spray it on your back after your shower and you're good to go!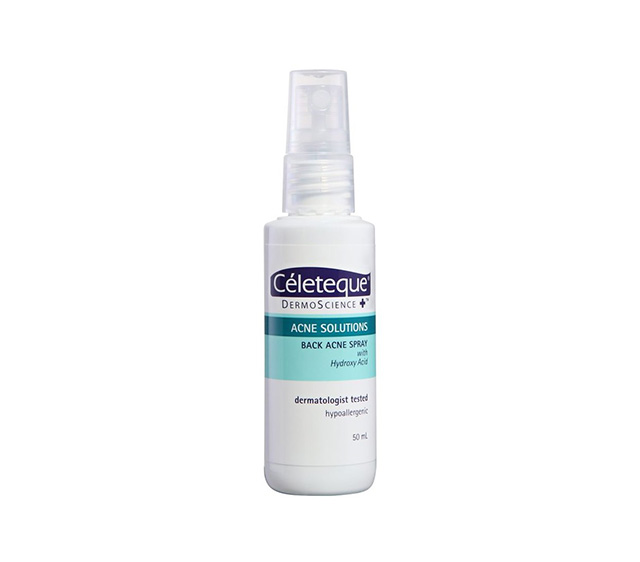 Clarifying Peel Pads
P950, SEPHORA COLLECTION, available online
When dealing with dark acne marks, remember that acids are your friends. Make full use of them when you add these peel pads to your skincare kit. The combination of glycolic and salicylic acids will gently exfoliate your skin and reduce the appearance of blemishes. And since these come in pads, you can trust that they're fairly easy to use.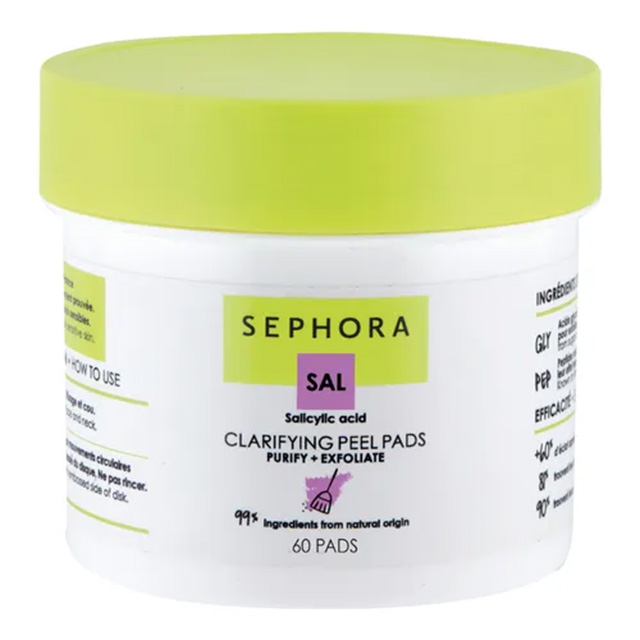 ADVERTISEMENT - CONTINUE READING BELOW
Load More Stories