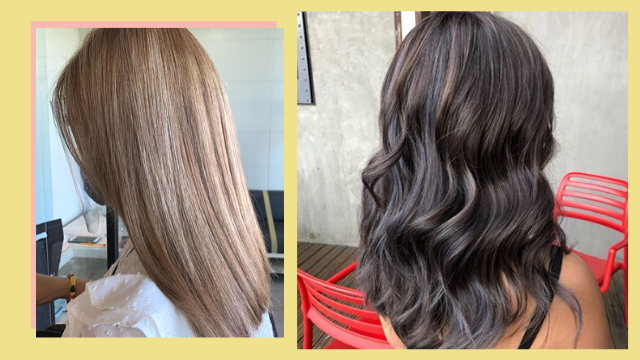 Whether you're planning a safe trip back to the salon or gearing up for a DIY hairstyling session at home, consider going for a subtle color change like ash brown. The cool-toned brown shade adds a lot of dimension to your tresses without calling too much attention to your new 'do—perfect if you're craving a personal style change but don't know where to start. Here are just some ash brown hair color ideas you could try:
ADVERTISEMENT - CONTINUE READING BELOW
Ash Brown Ombré
If your style is more low-maintenance, go for a soft ombré. It's perfect if you can't commit to monthly trips to the salon since the color fades into your actual hair color for a more natural look. 
CONTINUE READING BELOW
Recommended Videos
Silvery Ash Brown
If you're into cooler tones, go for this silver-taupe hybrid shade. It's a chic way to try the gray hair color trend without completely committing to the edgy aesthetic of it. Plus, the dimensions of your 'do will change depending on how the light hits it, so you won't get tired of this versatile hair color.  
ADVERTISEMENT - CONTINUE READING BELOW
Ash Brown Blonde Highlights
If you're up for a color that can contrast your dark hair, try ashy brown-blonde highlights. Though it may look subtle, the highlights pack a punch and make your hair look more volumized—perfect if you're dealing with thin locks. 
ADVERTISEMENT - CONTINUE READING BELOW
Golden Ash Brown
Can't let go of warm tones? You can still avoid a brassy look with a golden ash brown color. It's perfect if you want to go lighter without having to bleach your hair or fear it going yellow. If you go for a shade like this, make sure to use a purple shampoo to keep the integrity of its tone.
ADVERTISEMENT - CONTINUE READING BELOW
Ash Brown Balayage
There's nothing more natural-looking than a good balayage! It differs from an ombré in that the dye is placed in a more vertical orientation, so the strips of hair fade out at different lengths to add more dimension to your 'do. 
Ash Brown With a Gray Balayage
Want to go lighter? Ask your stylist to die your hair ash brown and then to add a gray balayage! This chic look might be exactly what you need if you want to change up your hair completely without going for a crazy color or a bleached 'do. 
ADVERTISEMENT - CONTINUE READING BELOW
Ash Brown With Lilac Streaks
If you're ready to take a walk on the wild side but don't want to go for neon colors, get an ash brown dye job with lilac streaks running through your hair. The soft color is super feminine and still goes with the ashy tones of the base color. 
ADVERTISEMENT - CONTINUE READING BELOW
Peachy Ash Brown
Are you a girly-girl? Go for a subtle pink look with this peachy ash brown shade! It makes for the most subtle pop of pink, but still gives your 'do a pretty, feminine look. And since it's so subtle, you don't have to worry about your hair clashing with any of your outfits. 
ADVERTISEMENT - CONTINUE READING BELOW
If these styles are tempting you to call the salon for your next hair color appointment, here are some things to consider first:
How can you get an ash brown hair color? Do you have to bleach your hair beforehand?
If you have dark brown or black hair and want to go for a really light ash brown, you might have to bleach your tresses beforehand. That way, you'll be able to keep the integrity of the ash brown color without it looking dark or brassy. If you're new to bleaching, we recommend that you book an appointment with your fave salon so that you can get it done safely and with expert care. Bleaching can really damage your hair, so ask your stylist what treatments you can have done to make sure your hair doesn't look dull and dry after you get it colored. 
ADVERTISEMENT - CONTINUE READING BELOW
If you have naturally light hair (or if you had already dyed it lighter before), you can jump straight into your new ash brown color. 
How do you keep ash brown hair from fading?
Go for a hair care routine that caters to colored tresses to keep your hair from fading. Make sure your shampoos and conditioners are sulfate-free so that they don't wash away any of the color. If you're going for a more cool-toned ash brown, make sure to use a purple shampoo to keep it from looking brassy and yellow. 
How can you style ash brown hair?
Because of the light color, curls will look more defined and give your 'do the look of added volume. You can also choose to wear it down, clip it back, or tie it in cute braids. The options are endless! But if you're always heat styling your hair, make sure to use a heat protectant spray to protect your locks from fading and damage. 
ADVERTISEMENT - CONTINUE READING BELOW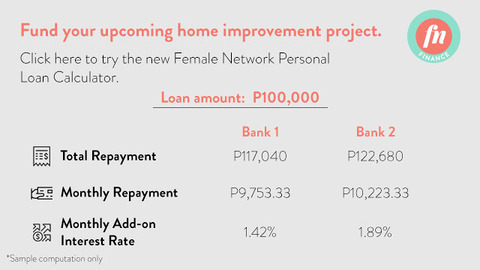 Load More Stories