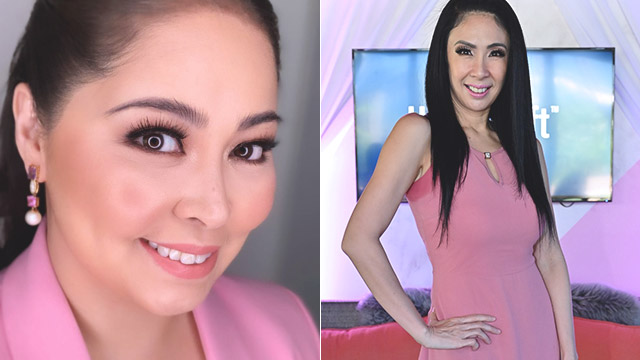 Not all "facelifts" nowadays involve going under the knife, and they certainly won't take up hours of your time. You can even leave your desk at lunch time and walk back to the office with a tighter, more contoured face.
ADVERTISEMENT - CONTINUE READING BELOW
These are called surgical-free treatments, otherwise known as "lunch break procedures", says Dr. Jaime "Bong" Arzadon, Section Chief of facial plastic surgery, Department of Otolaryngology at the Asian Hospital and Medical Center, during an interview with Female Network at the event of Happy Lift—a minimally invasive, thread lifting procedure that lifts (and holds) sagging skin, particularly in areas like the jawline and the cheeks. 
CONTINUE READING BELOW
Recommended Videos
The surgery-free face lift "provide[s] definition or contouring of the face," Dr. Arzadon explained. Compared to traditional face lifts, the result is subtler and more natural-looking yet still very much visible (it's also more noticeable compared to other non-invasive treatments like Ultherapy). Basically, it's ideal for Pinays who are looking to enhance their features without taking the surgical route, while offering more drastic, permanent changes. 

Local celebs Angelu De Leon-Rivera and Giselle Sanchez, who both got the thread face lift, talked about what the procedure is like:

ADVERTISEMENT - CONTINUE READING BELOW
So how does it work?
1. A thread will be inserted into your skin…
Yes, needles will still be involved! It'll be used to inject the revitalizing threads surrounded with "barbs" to your skin. The pointed bristles help keep the suspension or that "lifted" effect, explained Charina Morales, Happy Lift's Sr. Brand Manager.  
Angelu recounts her initial fears: "At first, when I heard that "barbs" [will be inserted] to my face, [I said], 'Barb wire? Wait lang. I have to prepare.' But then, they showed me the thread and it was just tiny and soft," The threads themselves come with anti-aging benefits; over time, it stimulates production of collagen within your skin, gradually resulting to a smoother, plumper face (so yes, these threads do more than lift your skin). "You'll see its long-term effects after six months," says Dr. Arzadon.
2. …and it'll dissolve over time!
The threads will be absorbed by your body; so after a year (this is how long the lifting lasts), you don't need to pay your dermatologist another visit to have them removed.
ADVERTISEMENT - CONTINUE READING BELOW
What to expect
1. It's relatively painless
"The thread procedure first of all is performed under anesthesia," assures Dr. Arzadon. At most, the only pain you'll feel, he added, is the injection from the anesthesia. "It's really like you sleep with fear but you wake up happy," says Angelu.
2. The procedure will only take 30 to 45 minutes…
It literally is like just having your lunch break. "I was relaxed for the entire procedure that took only 45 minutes," notes Giselle.
3. …but there will be minimal downtime
"There may be some mild bruising," warns Dr. Arzadon. "But, it can concealed [with] concealers… so this is something to consider if you're on-the-go,"
"I had bruising," says Angelu, "But it was fine because like doc said, I can put on makeup. I went back to work and did my TV show five days later."
Giselle, on the other hand, didn't experience any bruises after having a thread lift. "I [even] worked out the next day."
ADVERTISEMENT - CONTINUE READING BELOW
The host-comedian added: "It's really how your skin and how your body processes the procedure. I'm lucky that my body processed it overnight, but you know, it [varies per person]."
Apart from the possible minor swelling or bruising, you also can't make too much facial movements for two weeks.
4. You'll immediately see the "lifted" effect
Even without taking before and after photos, you'll instantly notice the subtle change on how you look, says Angelu. "The first thing that I noticed is the lift and the tightness," she shares. 
Angelu added that what she likes best about thread lifting is that it looks natural. She says: "It didn't change my natural features which, I have observed, [often comes] with overly-tightened skin. You just look fresher,"
Meanwhile, Giselle, who had the threads for six months now, claimed to have that "glowing" effect as days went by. 
ADVERTISEMENT - CONTINUE READING BELOW
If you're curious to see the actual procedure in action (including how the "lifted" effect looks like after a few months), watch this video below:
Happy Lift is available in clinics such as The Aivee Clinic, Luminisce, The Zen Institute, and more. 
Comments
Load More Stories