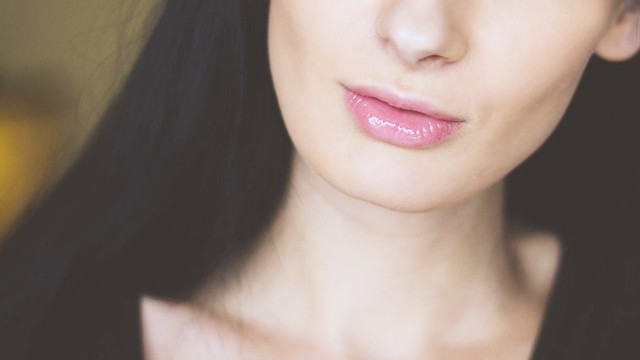 We get it – you know your beauty products inside out. You know how to cleanse, tone, and moisturize – so why do your selfies need a filter before you can upload them? See, even beauty junkies like yourself tend to overlook a few things that seem harmless, but in the long run, cause your skin more damage than good. So check yourself, ladies. Are you doing any of these bad skincare habits?

1. Lathering up your facial wash right away.
Vigorous lathering up your face causes unnecessary pulling of your skin, which can lead to sagging and wrinkling. To be kinder to your skin, lather up your facial wash on your palm first before transferring it to your face.

2. Neglecting to put sunscreen on certain body parts.
We've said it plenty of times: SPF is your skin savior from pre-mature aging. You already know to slather it on your face, arms, and legs, and maybe you've been extra vigilant with your neck and chest. But do you know that dermatologists have noted the most oft-neglected parts are the jawline, hairline and the ears? Don't forget to cover these areas, too!

3. Using hot water.
Who doesn't love a good, long, hot shower? Unfortunately, staying too long under a hot shower can quickly dry up your skin. Cold water is best for keeping the natural moisture of your skin when bathing, but if you can't stand the shivers, switch to warm water. Or at least, keep those hot showers short and make sure to moisturize thoroughly after you step out of it.

4. Using abrasive exfoliators.
We know a gritty scrub feels like a good, thorough scrub. Sure, it's sloughing off those dead skill cells – but it's also taking your skin's natural oils with it. This can cause inflammation and irritation, which can lead to clogged pores. So opt for a milder exfoliator that feels as gentle as your facial wash.
ADVERTISEMENT - CONTINUE READING BELOW
CONTINUE READING BELOW
Recommended Videos

5. Keep your pillowcases and phone screens clean at all times.
You may have gotten your cleansing ritual down to a tee, but don't forget that objects that touch your face need cleaning, too. Clean your phone screen with wet wipes at the beginning or the end of the day and change your sheets regularly. These two are examples of surfaces that touch your face often, and may be harboring germs that can irritate your skin.
Load More Stories