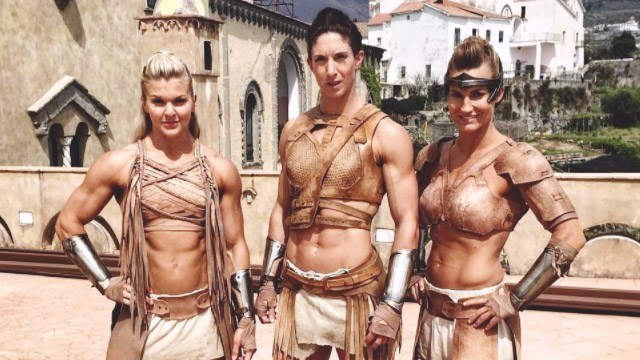 If you're looking for strong, independent women, there are a lot of them in DC's Wonder Woman.
During the shooting of the project, Gal Gadot was surrounded by fierce and fascinating females. We're talking about the ladies who made up the island of Themyscira, a legion of spear-throwing, sword-wielding fighters.
ADVERTISEMENT - CONTINUE READING BELOW
CONTINUE READING BELOW
Recommended Videos
DC got real life athletes, stunt-women, boxers, fighters, and cross-fit coaches and enthusiasts to bring the Amazons of Themyscira to life. This is why the action scenes looked effortless when performed by these toned and fit women.
Today, we're putting the spotlight on these amazing warriors, because just like Diana Prince, they're pretty badass and inspiring.  
Madeleine Vall Beijner
Fighter, stunt-woman, model, and personal trainer
Brooke Ence
Cross-fit athlete
Moe Sasegbon
Physiotherapist and athlete
Ginger Sophi
Dancer, model, and athlete
Hari James
Cross-fit coach and athlete
Here are some more epic BTS shots: