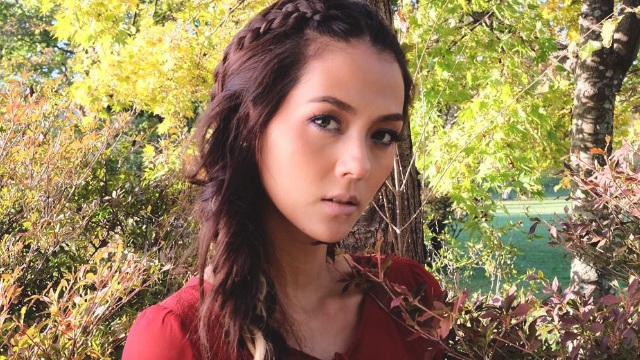 Things are starting to heat up between Vanessa Matsunaga and netizens commenting on her Instagram profile. 
When one of the commenters accused Daniel of being financially incapable, the model and new mom clapped back saying that they had a "good and comfortable life." As reported by PEP.ph, Matsunaga explained that while they were not ultimately rich, they had enough to afford private schools and take vacations.
ADVERTISEMENT - CONTINUE READING BELOW
"Back home we were not well off, don't get me wrong, but we had a good and comfortable life and nobody can take that away from my Dad. My dad sent us to private schools and we could afford vacations, we have a good house and cars. We weren't wealthy but we were considered to be in the middle class."
CONTINUE READING BELOW
Recommended Videos
She also came to her brother's rescue when people started claiming that her brother was using Erich's money and that he went here to the Phillippines because he needed to help their family with the finances. "My brother is very hard working and a man of dignity and character, once he started making money he always felt he needed to help my dad back home, to give them an even easier life. That only shows what kind of man he is."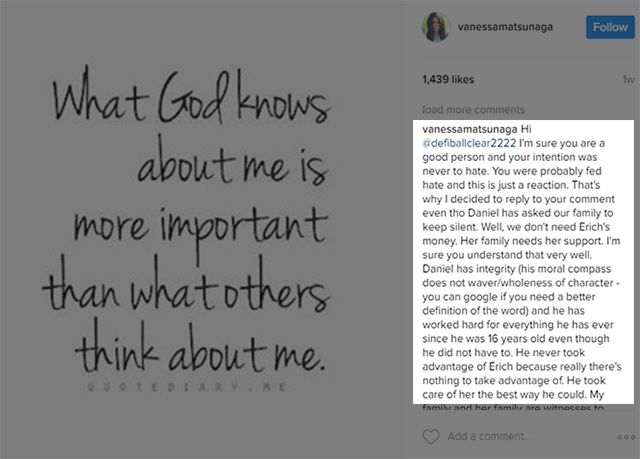 ADVERTISEMENT - CONTINUE READING BELOW
Vanessa also clarified that they don't need Erich's money. "Her family needs her support. I'm sure you understand that very well. Daniel has integrity (his moral compass does not waver/wholeness of character - you can google if you need a better definition of the word) and he has worked hard for everything he has ever since he was 16 years old even though he did not have to. He never took advantage of Erich because really there's nothing to take advantage of. He took care of her the best way he could. My family and her family are witnesses to that."
Comments
Load More Stories