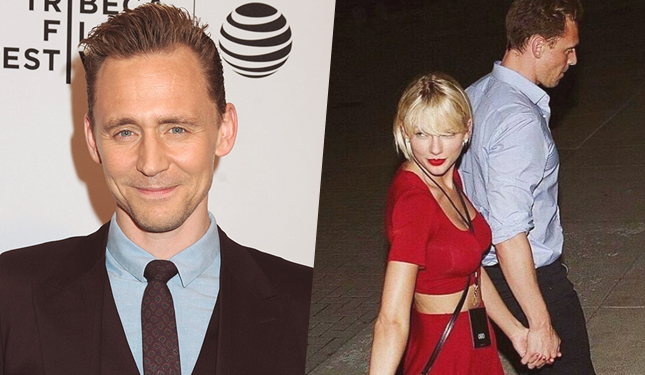 Tom Hiddleston has fallen victim to hoaxers who used audio from old interviews to make him appear to gush over new girlfriend Taylor Swift.

Photographs of The Avengers star, 35, and the the Bad Blood singer, 23, enjoying a romantic stroll on an isolated beach in Rhode Island emerged earlier this month, and in the wake of the new romance reports, a fake 'interview' with Tom appeared online, published by Belgian radio station Qmusic.

Some fans were duped by inaccurate reports that the star had opened up about his new love.

In the 'interview' Tom appeared to chat about his love for Taylor, stating, "She's actually, um... She's got such a wicked sense of humour and she's a really fun person to have around. She's really great."

A representative for the actor confirms to WENN that the interview was not a real one, saying, "This is completely fake. It has been stitched together."

Some of the remarks about Taylor appear to be from an interview given to MTV after the Met Gala in New York last month, during which the actor discussed her music and meeting the singer at the event.

Earlier this week the loved-up pair were pictured dancing together at a Selena Gomez concert in Nashville, Tennessee.


ADVERTISEMENT - CONTINUE READING BELOW
Neither has commented on the latest love story reports, which emerged just weeks after Taylor and her DJ ex Calvin Harris split.
Load More Stories