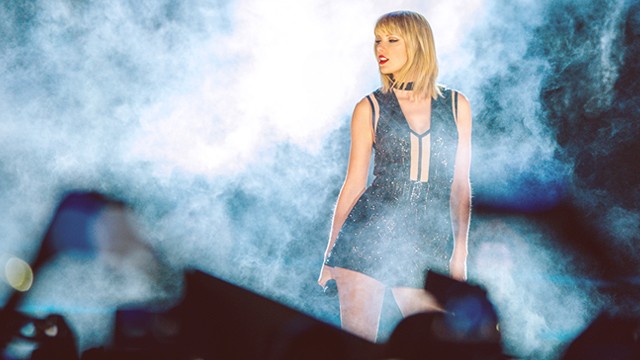 Taylor Swift is the highest-paid woman in the music business.

The "Shake It Off" singer has topped Forbes' annual list of highest-paid women for the first time, overtaking 2015 top earner, Katy Perry.

Taylor, 26, earned a reported $170 million from June 2015 to June 2016, beating the likes of Adele, who came in second with $80.5 million , and Madonna's third place earning of $76.5 million.

The rest of the top ten in order are: Rihanna: $75 million, Beyonce: $54 million, Katy Perry: $41 million, Jennifer Lopez: $39.5 million, Britney Spears: $30.5 million, Shania Twain: $27.5 million, and Celine Dion: $27 million.

Taylor's vast wealth in the past 12 months is in part down to her mammoth 1989 World Tour, which grossed over a quarter of a billion dollars.

"She has been building her fan base for years, and that fan base crosses multiple market segments," entertainment attorney Lori Landew of Fox Rothschild told Forbes. "It's this ability to appeal to younger and older audiences, and those in between, that makes Taylor such a sure bet with both concert promoters and brands who want to affiliate with her and with the community she has cultivated."

Adele's also enjoyed massive success with her latest tour, which comes to an end this November in Phoenix, Arizona. The British songstress made a welcome return to the charts with her third album 25, nearly five years after her previous offering. The star took time off to start a family with boyfriend Simon Konecki, but her time away from the limelight didn't diminish her popularity.

Top ten earners Beyonce, Madonna and Britney Spears have all topped the list in recent years.
ADVERTISEMENT - CONTINUE READING BELOW
Load More Stories