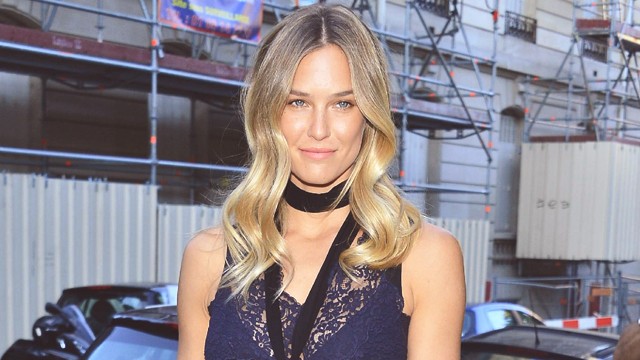 Supermodel Bar Refaeli has reportedly given birth to a daughter.

The gorgeous 31-year-old blonde delivered the little girl, named Liv Ezra, at the Ichilov hospital in Tel Aviv, Israel on Thursday, according to i24News.

Little Liv is the first child for the Israeli model and her husband Adi Ezra, a businessman she married last September.

Leonardo DiCapri's ex-girlfriend rang in the New Year with the baby news, announcing she was pregnant via Flipagram by posting a photo montage that included pictures from her wedding and a positive pregnancy test.

Bar became engaged to Adi in March after the couple dated for about a year and she has previously gushed about the pair's exciting family future together.

"I have always wanted children," she told the U.K.'s Hello! magazine. "I am very easy with babies and not scared of them at all."

She also noted her fashion career may take a backseat for a while so she can focus on having kids: "I think this will be a decade of family… I come from a family of four children."

Bar's marriage to Adi is her second – the stunning blonde was previously wed to Arik Weinstein, but they divorced in 2005 after two years of marriage. Bar's four-year relationship with DiCaprio ended in 2009.
ADVERTISEMENT - CONTINUE READING BELOW
Comments
Load More Stories