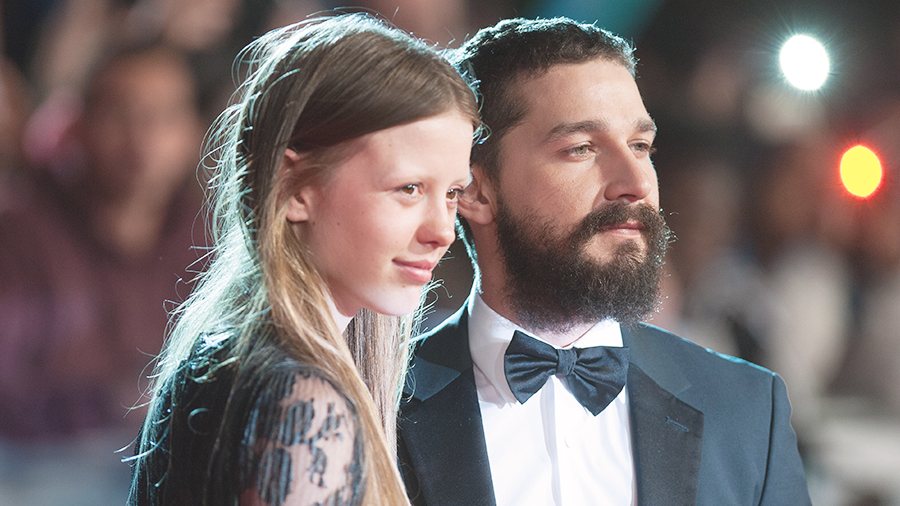 Shia LaBeouf's previous perspective on marriage was a lie.

The actor who wed Mia Goth during a surprise ceremony in Las Vegas in October has revealed how tying the knot has completely changed his perspective.

The pair first started dating in 2012 after meeting on the set of Lars von Trier movie Nymphomaniac. Then, in 2015 Mia was spotted wearing a ring on her finger, which prompted rumors that they had gotten engaged. The pair didn't actually apply for a license for their October nuptials so there is still a question over whether their union is legal. But the actor revealed he was warned marriage would "change everything."

ADVERTISEMENT - CONTINUE READING BELOW
CONTINUE READING BELOW
Recommended Videos
"It's better on the other side," he smiled to E! News on Wednesday at the premiere of his new film Man Down. "I've been lied to my whole life. You always hear these people who are all cynical, like, 'Ah, man, once you get married everything changes. But for the better though!"

The Transformers star added that the couple are looking forward to spending their first holiday season together as man and wife and Shia is keen to embrace all the family and cultural traditions that come with it, and make their own too.

"I'm about to create some new ones," he shared. "My mom will be involved, her mom will be involved… I'll probably have to do Hanukkah and Christmas and Kwanza and the whole nine."

Shia didn't mention Mia's father, who was left out of their Vegas wedding too, and had to watch the ceremony on the internet via livestream link that came with the wedding package.

ADVERTISEMENT - CONTINUE READING BELOW
During an appearance on Jimmy Kimmel Live! last month the chat show host asked him if Mia's dad was "mad" that he had to watch the ceremony on the Internet, Shia laughed: "We had to have a talk – for sure. She was supposed to call him but somehow… He's an ice trucker, he's a really tough dude to talk to."
Comments
Load More Stories