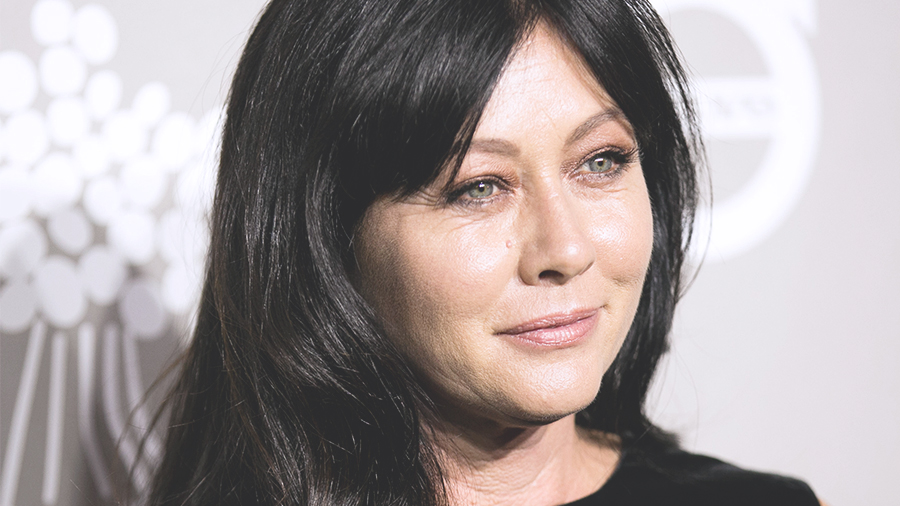 Actress Shannen Doherty has expressed her hatred for "frightening" radiation treatment as she continues her fight against breast cancer.

The former Charmed star went public with her battle with the disease last 2015 and she has been documenting her health crisis on social media ever since, keeping fans updated on her struggle.
ADVERTISEMENT - CONTINUE READING BELOW

She underwent a series of chemotherapy sessions earlier this year 2016, and in late November, she began radiation treatment – and hated every minute of the medical process, which uses X-rays or similar forms of radiation to shrink tumours and kill cancer cells.

"First day of radiation treatment," she captioned an Instagram photo of herself wearing a hospital gown in a doctor's office. "I look like I'm about to make a run for it which is accurate.
CONTINUE READING BELOW
Recommended Videos

"Radiation is frightening to me. Something about not being able to see the laser, see the treatment and having this machine moving around you just scares me."

The 45-year-old added, "I'm sure I'll get used to it but right now… I hate it. #radiation #radiationmondaysucks #stillfightiglikeagirl (sic)".

Despite her health battle, Shannen is remaining positive and has even booked a new acting gig, with a role in the planned TV revamp of her cult 1988 movie Heathers.
ADVERTISEMENT - CONTINUE READING BELOW

The actress, who played Heather Duke in the original film, will play a new, unnamed character in the upcoming series.

"Sneak peek from the #Heathers set… jealous much?," she wrote on Instagram beside a picture of herself onset.
Comments
Load More Stories