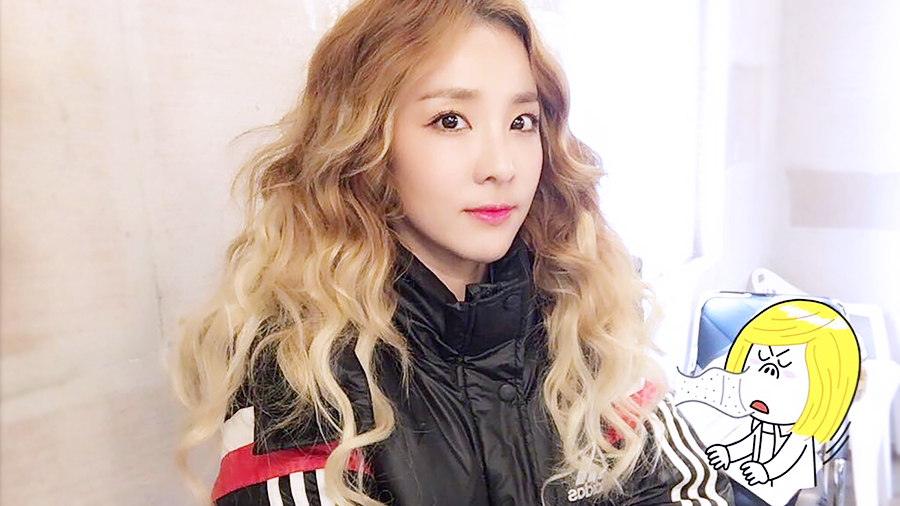 Sandara Park thanked her fans through a handwritten letter a few days after the disbandment of 2NE1, the popular Korean girl group which had gone strong for seven years.
The sad news broke out last November 25, 2016, following former member Minzy's departure last April. The other members of 2NE1 are CL and Park Bom.
The Pinoy Boyband Superstar judge, who is currently in the Philippines, addressed the latter to the group's fans BlackJacks and handed it to one of the members of her fanclub Parkers:
We will always support you in all your endeavor @krungy21 such an angel so kind?? #BoybandPH4thLive @Parkers_Sandara @jenny_rep @WeLoveDara pic.twitter.com/B2wmRGvx54

— hereforDara?? (@ramoscatherin11) November 26, 2016
The Korean superstar's message quoted some of 2NE1 hit songs:
"Please don't go. I'm so lonely. We gotta stay together. Baby I miss you.
"I don't care what other people say.
"I wanna scream to the whole world that I love you.
"And I'm still falling in love with Blackjacks. Don't cry.
"Can't nobody hold us down.
"So don't stop the music.
ADVERTISEMENT - CONTINUE READING BELOW
"I will be missing you. I hope you're happy.
"It ain't over till it's over. And it's always gotta be you.
"I'm sorry and thank you BLACKJACKS. From the bottom of my heart. Sincerely yours, Dara of 2NE1"
A handwritten letter from Sandara Park. She handed it to Parkers to share to all Blackjacks@SandaraBarCHINA @sgbjcrew @the2ne1hour pic.twitter.com/x2yDxYP8u4

— Parkers LOVE Sandara (@Parkers_Sandara) November 26, 2016
Though Sandara did not post the letter on her social media accounts, she did like the post by the Parkers.
This story was originally published on Pep.ph.
*Minor edits have been made by FemaleNetwork.com editors.
Load More Stories