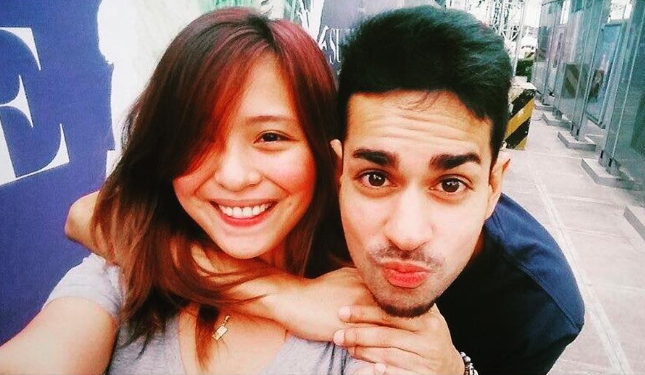 Credits: Instagram @_samyg

UPDATE: May 30, 4:00 pm

After Dj TonyToni's post, people began to wonder if Sam and Joyce are really together. But Joyce's post seem to tell otherwise.

Joyce posted: "Uy. Ano daw chismis?"
Could this be just a markeing ploy? We will keep you updated with their status!


ORIGINAL POST: May 30, 12:00 pm
ADVERTISEMENT - CONTINUE READING BELOW
Many fans of DJs Sam YG and Joyce Pring have been rooting for their couplehood for quite some time, especially after their controversial love triangle with Jojo the Love Survivor back in 2015.
CONTINUE READING BELOW
Recommended Videos

Now, after a slew of sweet Instagram posts from the two that have kept their followers guessing, DJ TonyToni announced on his own account that that Sam and Joyce have made their relationship Facebook official.
ADVERTISEMENT - CONTINUE READING BELOW

DJ ToniTony posted: "In 2016 The Philippines has a new President & a VP! But most importantly I'd like to congratulate @_samyg and @joycepring for finally making their relationship official on Facebook!! It ain't official till you announce it on FB!! You both deserve each other."

More than being disk jockeys, the two are legit racers who have recently burnt rubber on the tracks of the 2016 Toyota Vios Cup. The two have so much in common that the alleged status change was a welcome development for many.
ADVERTISEMENT - CONTINUE READING BELOW

Cheers to the start of their new adventure!
ADVERTISEMENT - CONTINUE READING BELOW
Comments
Load More Stories