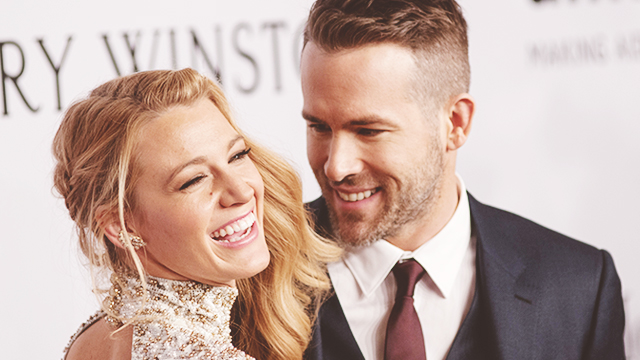 Ryan Reynolds knew Blake Lively was 'the one' after sexy New York City date.

The actor, who was previously married to actress Scarlett Johansson, knew he wanted to spend the rest of his life with the former Gossip Girl star after a quiet date.

"We were hanging out at this little restaurant in Tribeca that's open really late, and this song came on and I was just like, 'Want to dance?'" he tells GQ magazine. "No one was in there, so it was just totally empty, and it was just one of those moments where halfway through the dance, it was like, 'Oh, I think I just crossed a line'. And then I walked her home.

"And, uh, you know, I don't really need to go into what happened after that."

Ryan's revelations about his private life haven't always gone down well with his wife of four years – he upset her by recently revealing information about his daughter's birth on late night U.S. chat show Conan.

CONTINUE READING BELOW
Recommended Videos
ADVERTISEMENT - CONTINUE READING BELOW

Blake took to Instagram to share a snap of a cookie and cup of milk, alongside the caption: "The ways I know that @vancityreynolds got himself into huge trouble on @teamcoco tonight: Not only did he come home with my true love, @levain_bakery cookies, but he personally toasted them for me and brought me a cup of milk WITH ICE. Literal brownie points."


The mobile above my daughter's crib is just a whole bunch of NuvaRings. So she remembers how lucky she is.

— Ryan Reynolds (@VancityReynolds) October 20, 2016



The Deadpool star hasn't had much success keeping quiet on the family's new addition. Last month, he slipped up in a message posted on his Twitter page which read: "The mobile above my daughter's crib is just a whole bunch of NuvaRings (birth control method). So she remembers how lucky she is."
Comments
Load More Stories