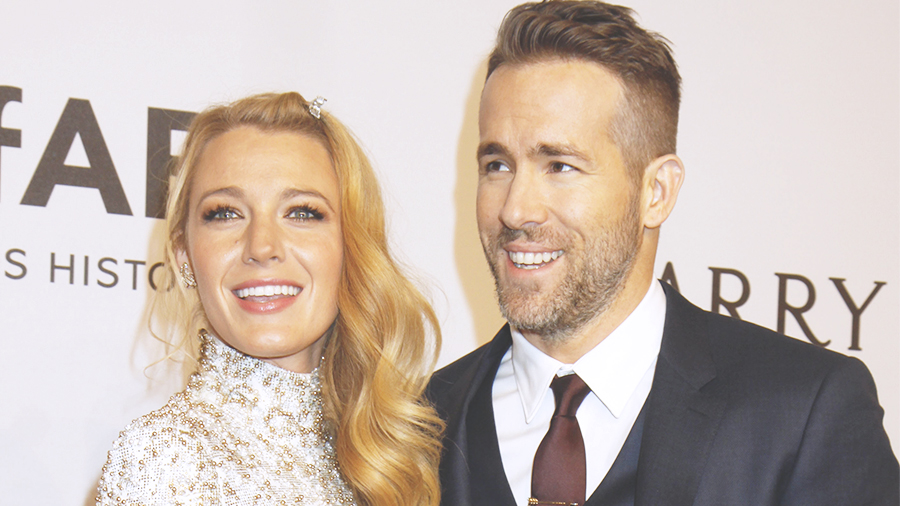 Ryan Reynolds and Blake Lively have gone public with their kids at the actor's Hollywood Walk of Fame star ceremony on Thursday.

The Deadpool star became the last celebrity of the year to unveil a plaque on Hollywood Boulevard, and his adorable family was there to witness dad's big moment.

ADVERTISEMENT - CONTINUE READING BELOW
It was the first time Blake and Ryan had been seen in public with their kids.

The private couple have been careful to keep details of the children out of the media, and no one still appears to know what they've called their baby.

The actors' daughter James, who celebrates her second birthday on Friday, was a mystery to many for months – because her parents refused to talk about her or even reveal her name.

The little girl cheered as daddy gave a speech before unveiling the 2,596th star of the Hollywood Walk of Fame, and he and Blake thrilled the crowds and photographers by posing for a family photo with their girls after the unveiling ceremony.

Ryan held little James while his wife cradled their newborn. James then entertained by running around with a microphone she swiped from the podium from where her father had made his speech, heaping praise on his wife, calling Blake his everything.

"I want to thank my wife, Blake, who is sitting right there who is everything to me," he said, before joking, "You are the best thing that has ever happened to me, second only to this star on the Hollywood Walk of Fame…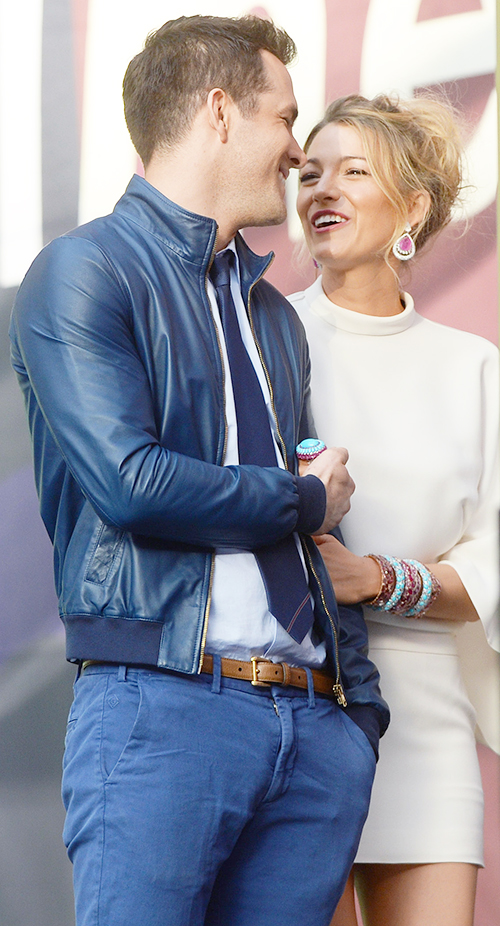 "You make everything better… You've given us two of the most incredible children I've ever hoped to have… You made me the father of my dreams when I thought I only had 'fun uncle' potential. Thank you. I love you."

ADVERTISEMENT - CONTINUE READING BELOW
He also paid tribute to his mom, who was at the ceremony with his three older brothers, revealing the Reynolds boys were nightmares when they were younger.

"It baffles me that you have not stabbed all four of us at some point, because Lord knows we deserve it," he said. "You have four boys… that would give every last drop of blood for you, and I think that speaks less to the character of your boys and more to the character within you.

"And you have a son that has worked in showbusiness for over two decades and I've never been in jail or rehab. And I think we both know why that is – I'm very good at hiding things."

Ryan finished his speech by remembering his dad, who died last year, adding, "He would have gotten a real kick out of this."

After the ceremony, Ryan told news show Extra he felt the time was right to introduce the world to his family, stating, "This is one of the rare occasions when we thought we got to bring the whole clan. I'd regret it in 20 years if I didn't."

ADVERTISEMENT - CONTINUE READING BELOW
It has been a big week so far for Reynolds, who was honored with the Entertainer of the Year prize at the Critics' Choice Awards on Sunday, and then handed a Golden Globes Best Actor nomination for Deadpool the following day.
Load More Stories