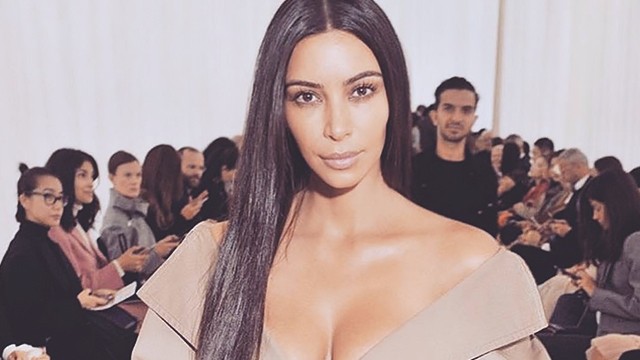 The concierge at the exclusive Paris hotel where Kim Kardashian was robbed at gunpoint insists the masked thieves were there for cash, not the reality TV star's jewelry and electronics.

Kanye West's wife was bound and gagged as the thugs ransacked her suite and made off with millions of dollars worth of gems and Kim's cellphones, but in a new interview with U.S. news show Entertainment Tonight, the man who watched the heist go down has revealed the robbers were not there for jewelry.

Ever since news of the ordeal broke, many critics have accused Kardashian of bringing the drama upon herself by flaunting the necklaces and rings she had with her in France on social media, but the concierge's latest claims suggest the thieves weren't interested in the gems Kim had showed off in Snapchat pictures.

The hotel staffer, known as Abdulrahman, reveals he was handcuffed and helpless throughout the ordeal, and he recalls his famous guest was caught off guard as the masked men, dressed as cops stormed her suite on October 3.

"When she saw police, because they were dressed like police, she didn't understand for a few seconds," he tells ET.

"He (one of the robbers) said, 'I don't need phones' in French, (but) he doesn't understand English, and also she didn't understand French, and the guy was asking for money, money, money. She believed that they were there for her ring.

"She showed her hand… There is no ring, and the guy is like, 'Where is the ring?' At that moment she gave him her ring – it was on a table close to the floor… and he put it in his pocket."

But, according to the concierge, he kept asking for money before realizing Kim couldn't understand his demands.

Abdulrahman claims he had to translate for the robbers, telling them she didn't have much cash.

"They weren't there for jewels at first, they were there for money," he adds. "He (robber) put the jewels in his (backpack) and he left the bag open. That is why he lost some jewels and the gold in the hotel (during his escape)."

The hotel employee's full ET interview will air in America on October 27.

Meanwhile, Paris police officials and crime experts are still trying to track down the five men responsible for the armed robbery.
ADVERTISEMENT - CONTINUE READING BELOW
Load More Stories