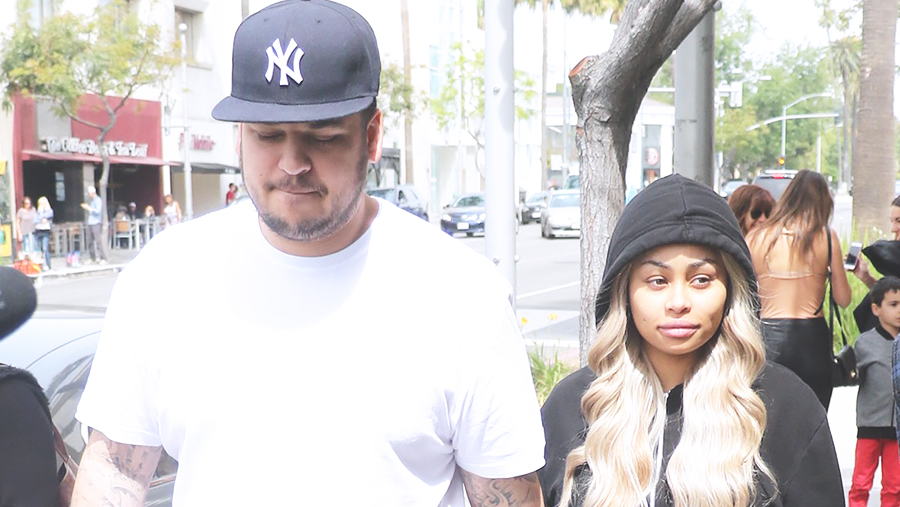 Rob Kardashian has apologized to his fiancee Blac Chyna and vowed to seek help for his "issues" after the couple's latest split over the weekend.
The model took to Snapchat on Saturday to reveal she had set up a new Instagram account after her original profile was hacked and private messages were leaked.
ADVERTISEMENT - CONTINUE READING BELOW
CONTINUE READING BELOW
Recommended Videos
She then explained she had dumped Rob and taken their newborn daughter Dream with her after implying he had had something to do with the hack attack.
"I'M DONE," she wrote in the now-deleted post. "This entire year I have done nothing but help Rob! It's so SAD & PATHETIC how low he'd stoop to cover up HIS PERSONAL ISSUES! I have done nothing but help & loved him from the beginning…! (sic)"

Kim Kardashian's brother initially responded to Chyna's outburst, claiming he "can't believe she really hurt me this way," but on Monday, Rob appeared to have seen the error of his ways.
Returning to Instagram, the 29-year-old publicly apologized to Chyna for his behavior and revealed he was determined to get professional help so he can work to mend his relationship.

"This weekend I was in an emotional bad place and did some things that embarrassed myself and my family," he wrote.
"I apologize and I'm seeking help to deal with my flaws/issues," he continued. "Please pray for me and I'm sorry @blacchyna. You are a great mother to our child and I love you."
Comments
Load More Stories