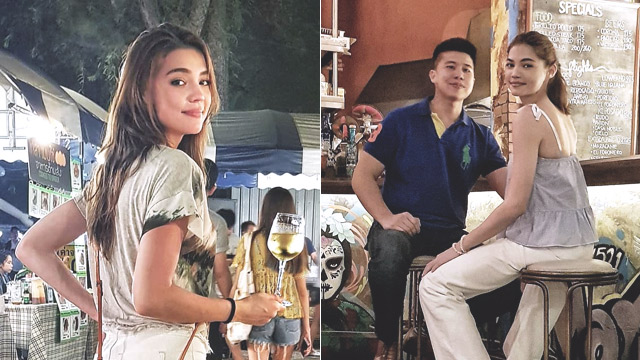 After being together for over three years, Kapuso actress Rhian Ramos admitted that she and Filipino-Chinese businessman Jason Choachuy have broken up.
In spite of this, Rhian only had nice things to say about their "three and a half wonderful, wonderful years" together. (Which is definitely a nice break from messy showbiz breakups and social media unfollows if you ask us.)
ADVERTISEMENT - CONTINUE READING BELOW
"Here's the thing he's a wonderful guy, nothing's gone wrong," she says in an interview with PEP.ph. "I don't want people to make conclusions or make stories or anything. I loved him very much. I still do, in fact. But I'm in a transitional phase this year. I have a lot going on. I haven't completely talked about it to the public yet, but there's just a lot of changes happening in my life right now."
Now that the 27-year old actress is single again, Rhian reveals she's choosing to focus on herself more. "I think that it's time for me to focus on me as of the moment. Because if you don't focus on yourself and you don't really, really love yourself, it's hard to treat other people right."
When asked about whether or not the break up was a mutual decision, Rhian refused to share details, but assured that it was definitely "nothing awful, nothing scandalous.
"To be honest, if there's anyone who needed more growth, it would be me.
"It's just growing pains of regular people."
Rhian ended her statement with, "I'm okay and I will be okay, and that's the point—to be okay."
ADVERTISEMENT - CONTINUE READING BELOW
While the breakup was quite unexpected, this isn't the first time Rhian has talked about prioritizing her career and personal growth while she's still in her 20s. In an interview with PEP.ph in July 2017 about her concert, Rhian of Steel, it was noted that the One That Got Away actress (who was only 26 at the time) only sees herself settling down with a partner around the age of 35. 
Fittingly, the concert, which was a celebration of Rhian's 11th year in showbiz, had themes centered on "love, strength, trials, overcoming."
Load More Stories