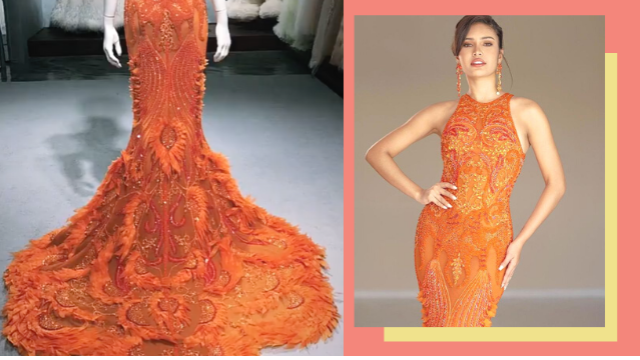 Rabiya Mateo made Filipinos proud for continuing the country's 11-year semifinals streak at the Miss Universe 2020 pageant.
The grand coronation of Miss Universe 2020 was held Sunday night, May 16, 2021 (May 17 in the Philippines) at Seminole Hard Rock & Casino in Hollywood, Florida.
ADVERTISEMENT - CONTINUE READING BELOW
Rabiya, unfortunately, was not able to showcase her evening gown made by Dubai-based designer Furne One Amato during the evening gown competition after failing to enter the Top 10 finalists.
The 24-year-old Ilongga beauty queen, however, was spotted wearing the Furne One masterpiece during the introduction of the pageant's long-gown segment.
MJ Felipe of ABS-CBN News uploaded a video of Rabiya wearing an orange gown.
In his tweet, he wrote, "LOOK: Rabiya Mateo wore the orange Furne One dress in the introduction part of the Evening Gown competition."
ADVERTISEMENT - CONTINUE READING BELOW
Recommended Videos
Filipino pageant fans had a clearer view of Rabiya's evening gown during Zozibini Tunzi's (right) final walk as Miss Universe.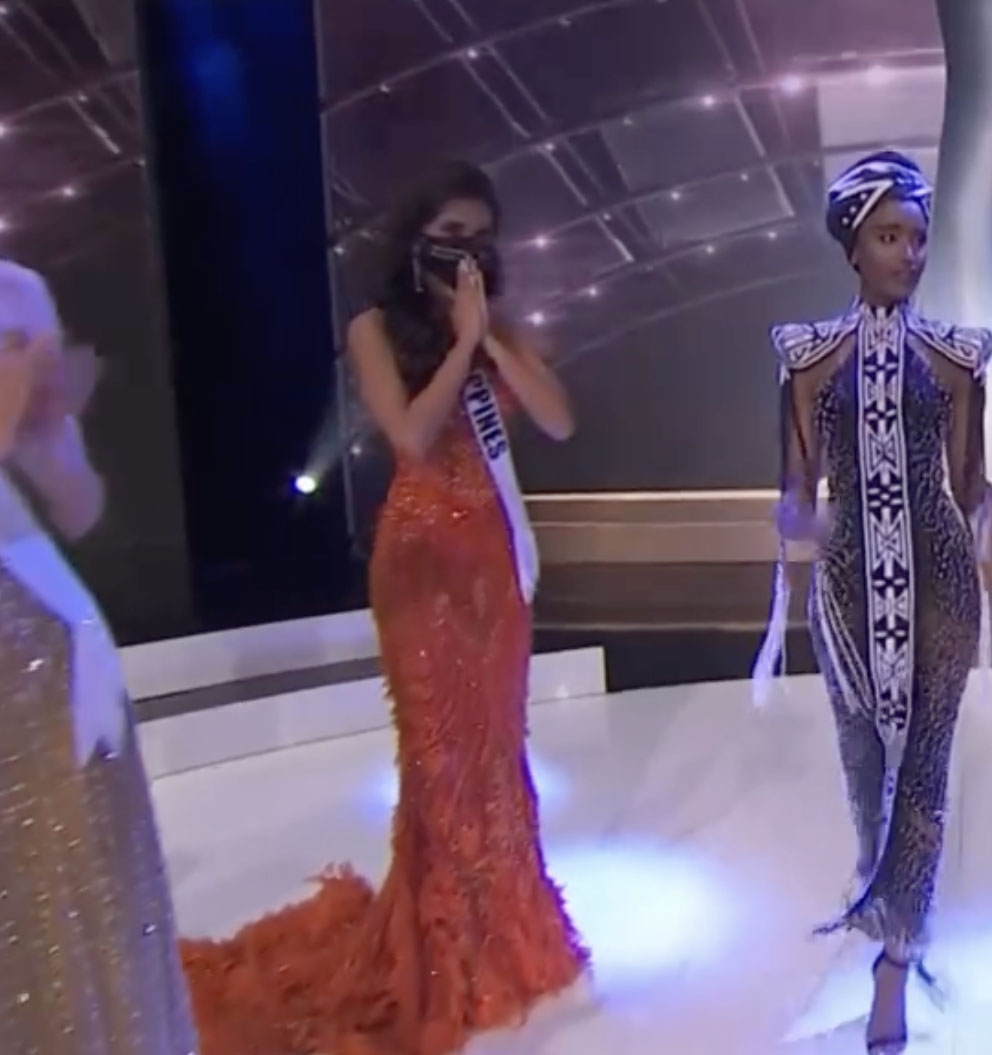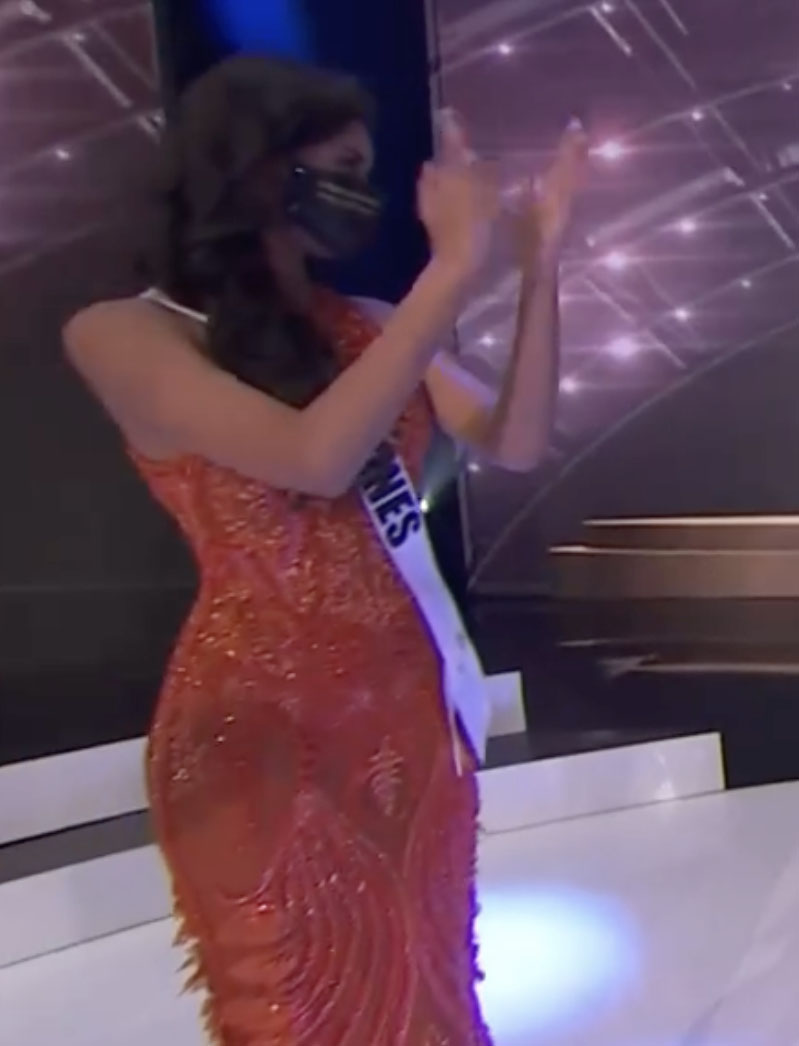 ADVERTISEMENT - CONTINUE READING BELOW
After the Miss Universe 2020 grand coronation, Furne One uploaded photos of Rabiya wearing his masterpiece.
In his caption, the designer said his inspiration for the evening gown is the mythical bird called "Sarimanok." The orange-colored gown was embellished with hundreds of Swarovski crystals, glass beads, and paillettes.
Furne One's full caption read: "We are still so proud of you @rabiyamateo like a phoenix, on your own pace and time, you will soar high - Inspired by the "Sarimanok" makes this piece unique in its fashion sense.
"The mythical bird of the Marano people that originated from MINDANAO, an Island south of the Philippines, symbolizes good fortune.
"The closed necked haltered gown is artistically hand embroidered with hyacinth Swarovski crystals, glass beads and paillettes.
"The feminine form and silhouette celebrate confidence. Laser cut fabrics were delicately attached to the tulle based gown formed like feathers to give it a softer look on the hem. Orange expresses freedom and success which describe the woman of today.
ADVERTISEMENT - CONTINUE READING BELOW
"The closed neck haltered gown celebrates the festivals of Iloilo city, also known as the city of love. Orange symbolizes joy, happiness and creativity. The tulle based gown is embroidered with thousands of precious components, which represents the heartbeat of the people of ILOILO.
"Hyacinth Swarovski crystals, glass beads and paillettes shout opulence. Laser cut fabrics sprawling to the hem, formed feather-like softness, flowers, different formation of masks and headpieces which are evident during the traditional celebration. Its silhouette celebrates the representation of feminism."
View this post on Instagram
Load More Stories